With fall planning underway, advertisers have many questions about how consumers are feeling. This holiday season feels especially important for brands to understand their audience's views considering the state of COVID-19 in the United States.
Our team decided to survey a representative sample of 800+ shoppers across the U.S. to gain insight into their shopping habits, holiday plans, and advertising preferences.
Below you'll find an infographic with a preview of our findings and a few key points for advertisers to keep in mind.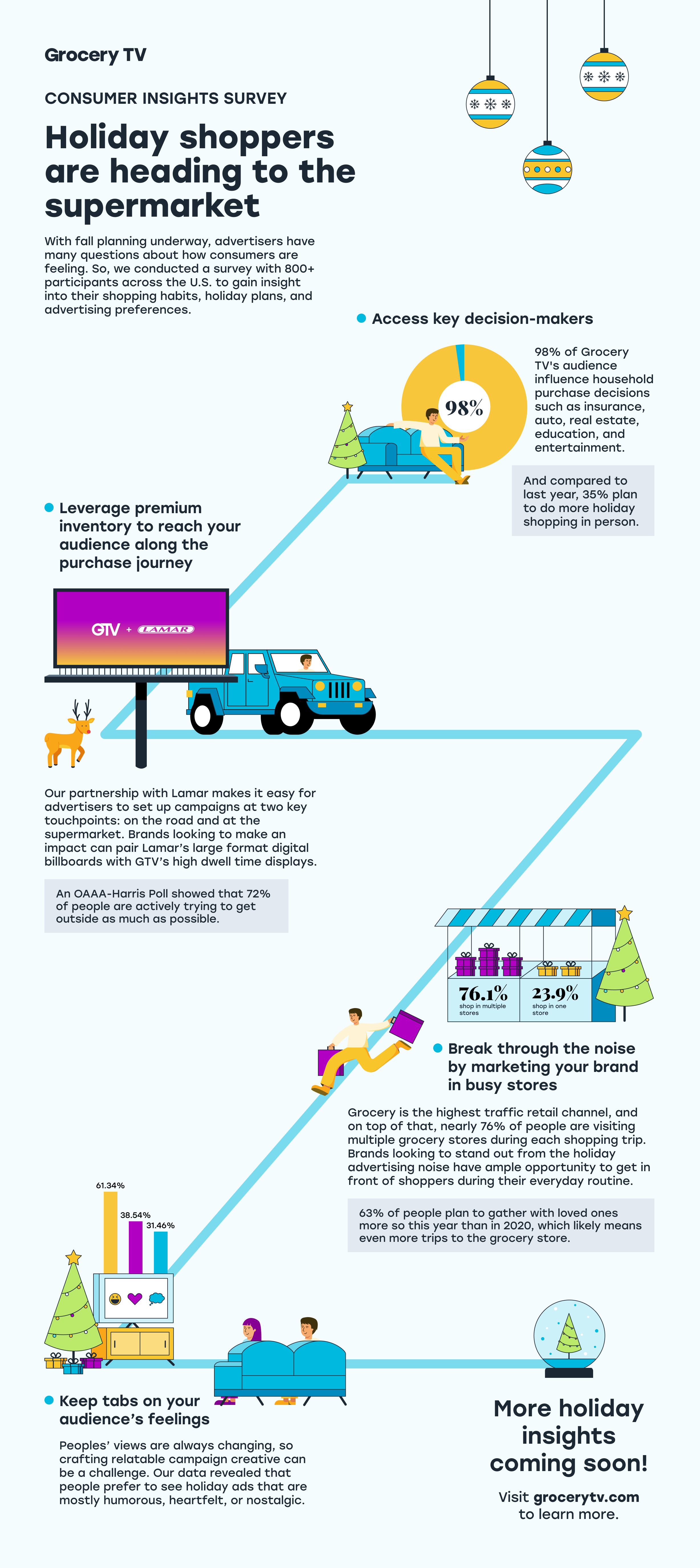 More holiday insights coming soon!
This is only a portion of the survey data we collected.
Subscribe to our GTV Gist newsletter below to get a heads up when we publish our new white paper, which will dive into more insights on people's shopping habits and holiday plans!