At Grocery TV, one of our top priorities is to give retail and advertising partners more opportunities to reach their audience in stores with the ease they're used to having online. That includes adding digital touchpoints at key locations across the physical store, creating an environment that bridges the gap between the online and in-person experience.
Acquiring Mediaworks Advertising Solutions places our network at the store entrance, which is an important piece of our growth beyond the checkout aisle. Grocery TV's full-store expansion will give brands and retailers an all-in-one platform to reach shoppers throughout the store and at all stages of the buying journey.
We expect our digital in-store media network to have products available in all major areas of the store by the end of the year, including service departments, center store, and pharmacies. There will be a variety of display sizes, installation options, and contextual messaging opportunities available to meet our partners' specific goals.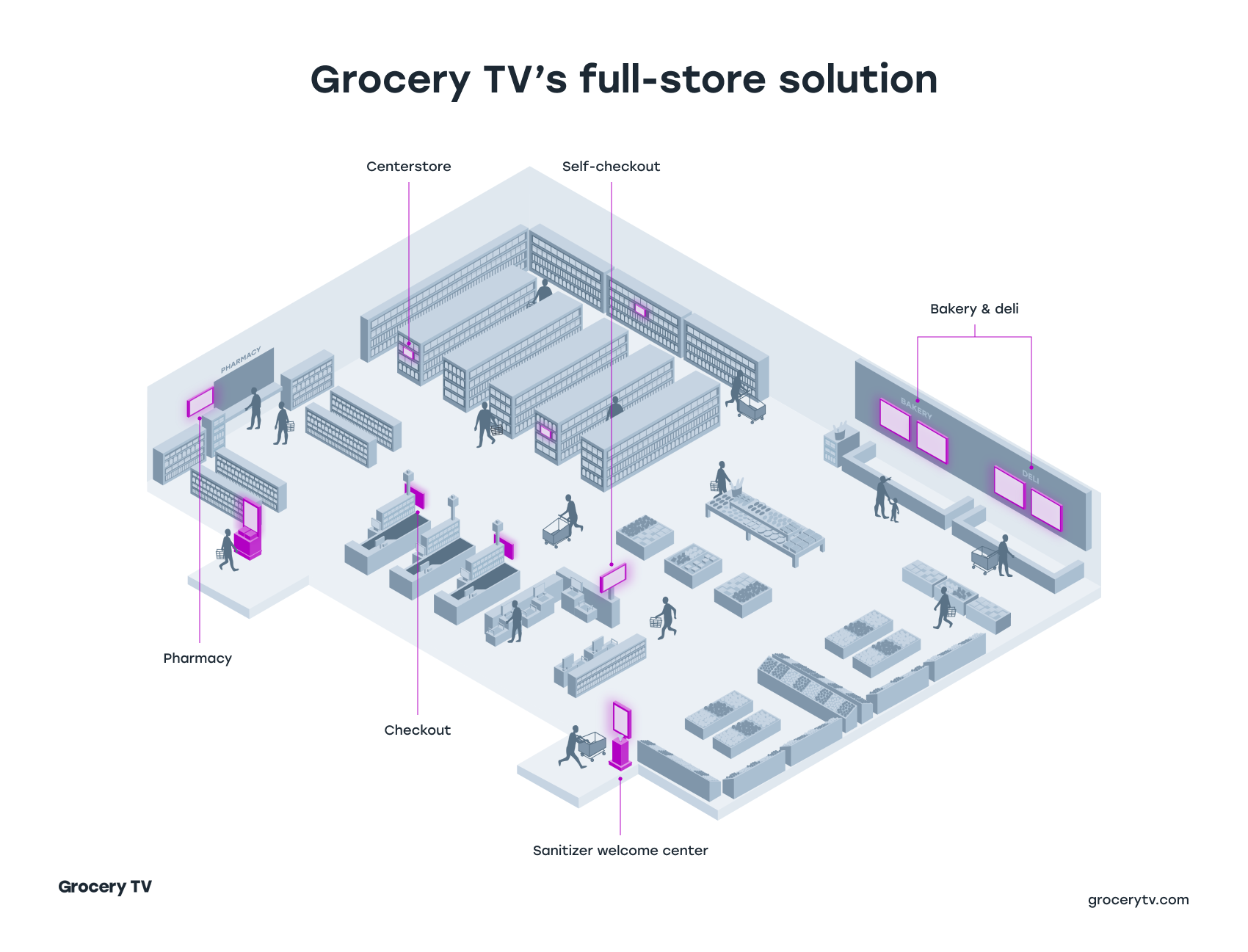 As with our existing products, all of our future displays will be available to buy on major demand-side platforms (DSPs) like Yahoo DSP and The Trade Desk. We look forward to working with brands on launching more effective in-store campaigns at the right place and time.
A sneak peek of our next Entrance product
Mediaworks' sanitizer stations are part of Grocery TV's Entrance product line. We're doing an initial rollout starting in Q2, and we'll continue expanding throughout the year.
These displays add a valuable touchpoint for brands to reach shoppers with dynamic video advertising right as they enter the store, while helping retailers modernize the look of their stores and generate incremental revenue.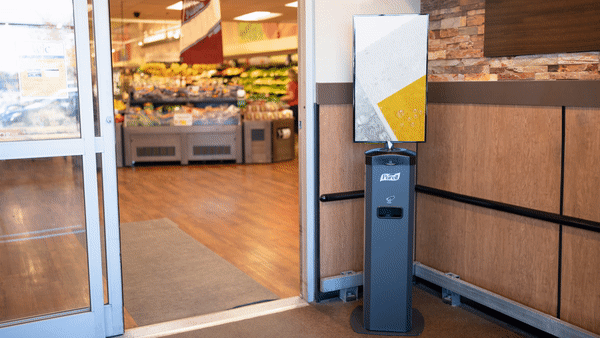 What can you expect from our next entrance product? Though they'll have similar benefits, our new displays will be larger than the sanitizer stations, and they'll be equipped with racks where retailers can place weekly circulars.
More product announcements coming soon
There are many moving parts as we continue building out our full-store network, and we're grateful to have such a talented team and supportive partners who've helped make this all possible.
We're excited to share more product details with everyone soon. You can subscribe to our GTV Gist newsletter below to stay updated as we release more information.