We're excited to introduce new Grocery TV Entertainment Channels. These will primarily play on our front-end displays in nearly 4,000 grocery stores across the country.
The content shown on our in-store displays plays an important role in how shoppers experience them. This is especially true for areas of the store with higher dwell times such as the front end or checkout.
Because of this, our team is always looking for ways to make improvements to the video content on our displays that enhance the shopper experience, while also helping brands and retailers better capture attention.
Our newly updated GTV Entertainment now features the following channels: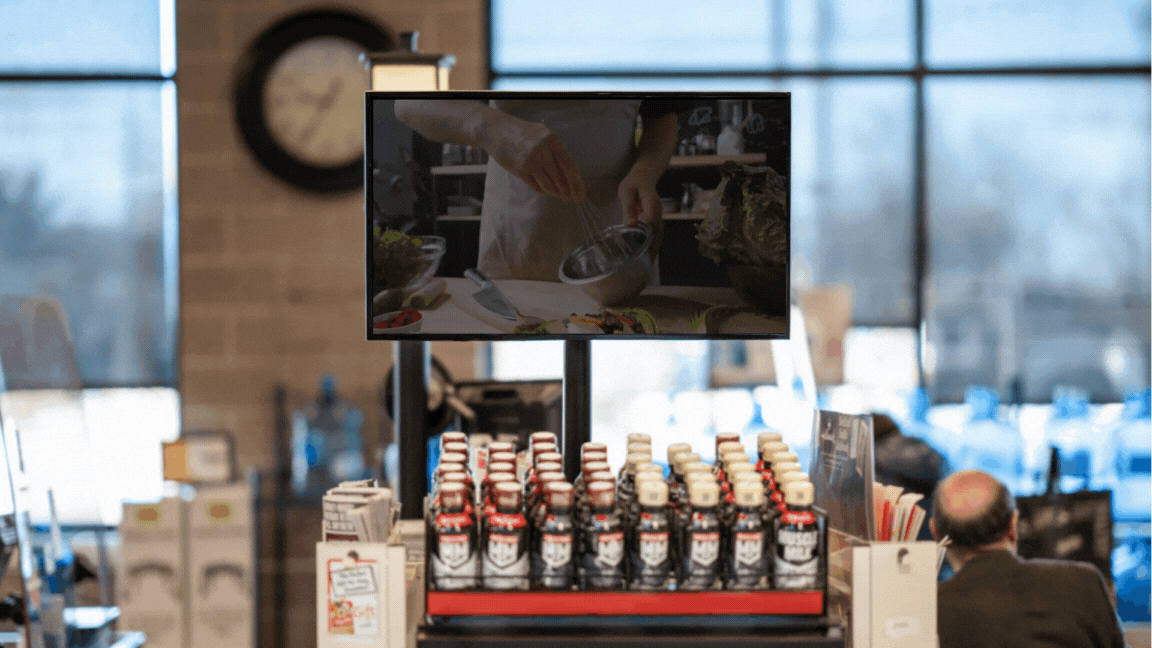 Kitchen Chronicles: Discover recipes and kitchen hacks that transform shopping into a culinary journey.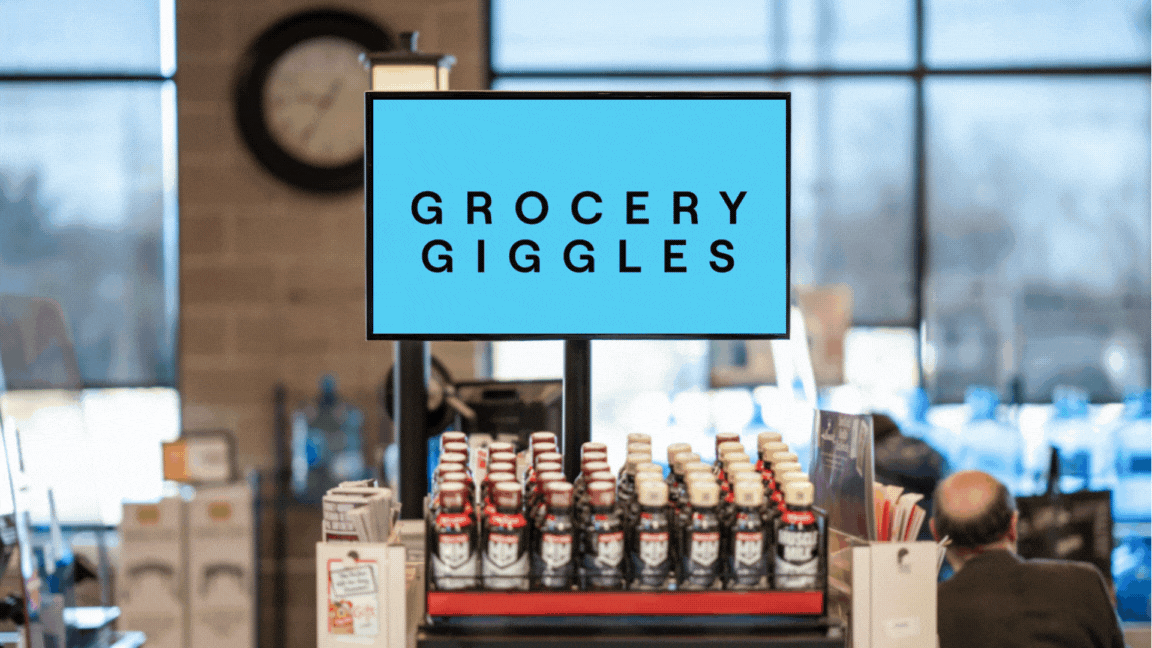 Grocery Giggles: Enjoy light-hearted grocery-themed jokes for a warm and welcoming atmosphere.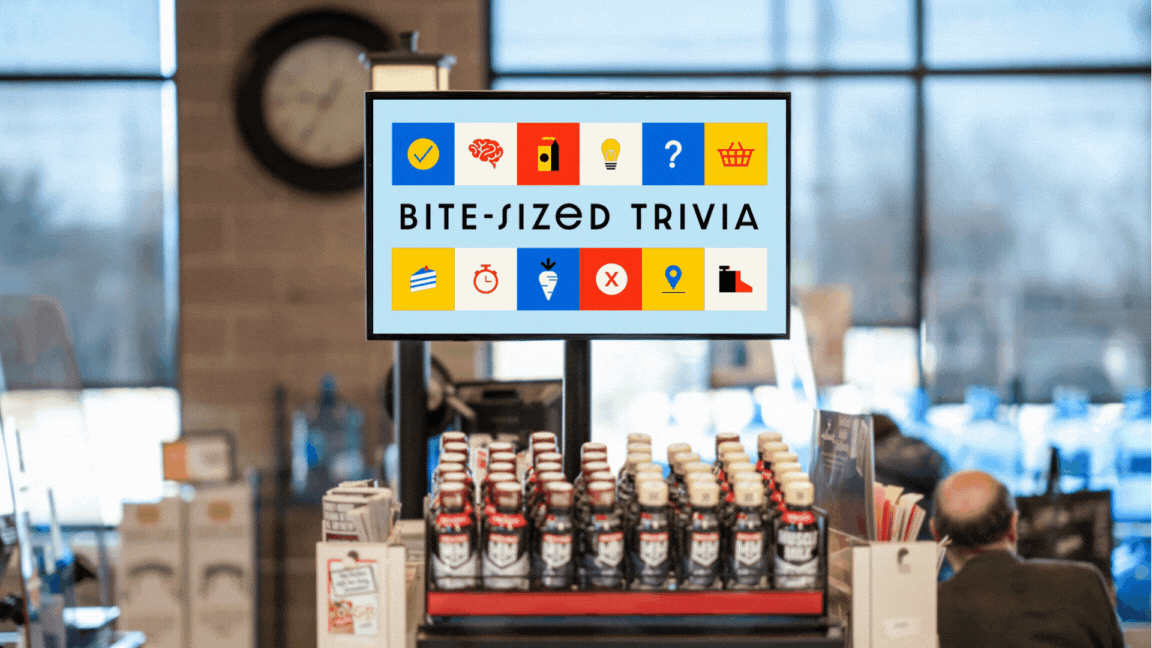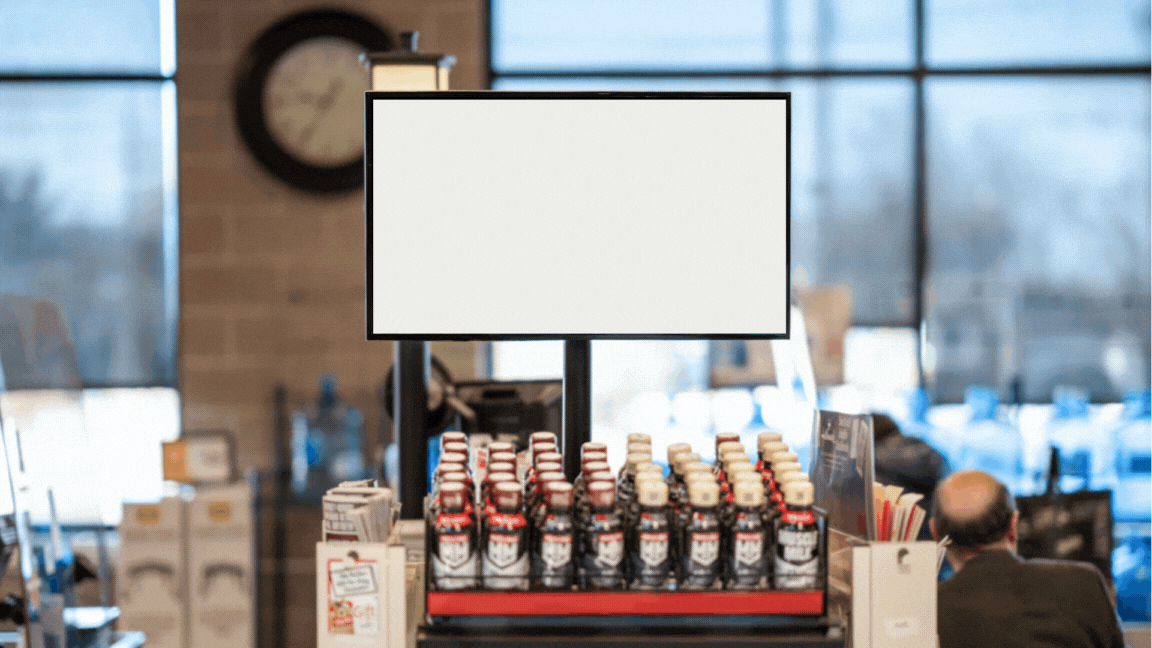 Bite-Sized Trivia & Fun Facts: Dive into quirky fun facts and tidbits for an educational and engaging shopping experience.
Balancing attention and the shopper experience
Nearly 80% of shoppers are accepting or positive towards the introduction of digital displays into the grocery environment. As an ad medium, this shows promise for the store, especially when compared with other major advertising formats.
As retailers and brands look to include in-store retail media as a part of their strategy, they need to balance capturing attention with the shopper experience.
In a recent survey of over 1,000 shoppers, we aimed to better understand how entertainment content could impact the attention and experience of grocery shoppers.
Here's what we found: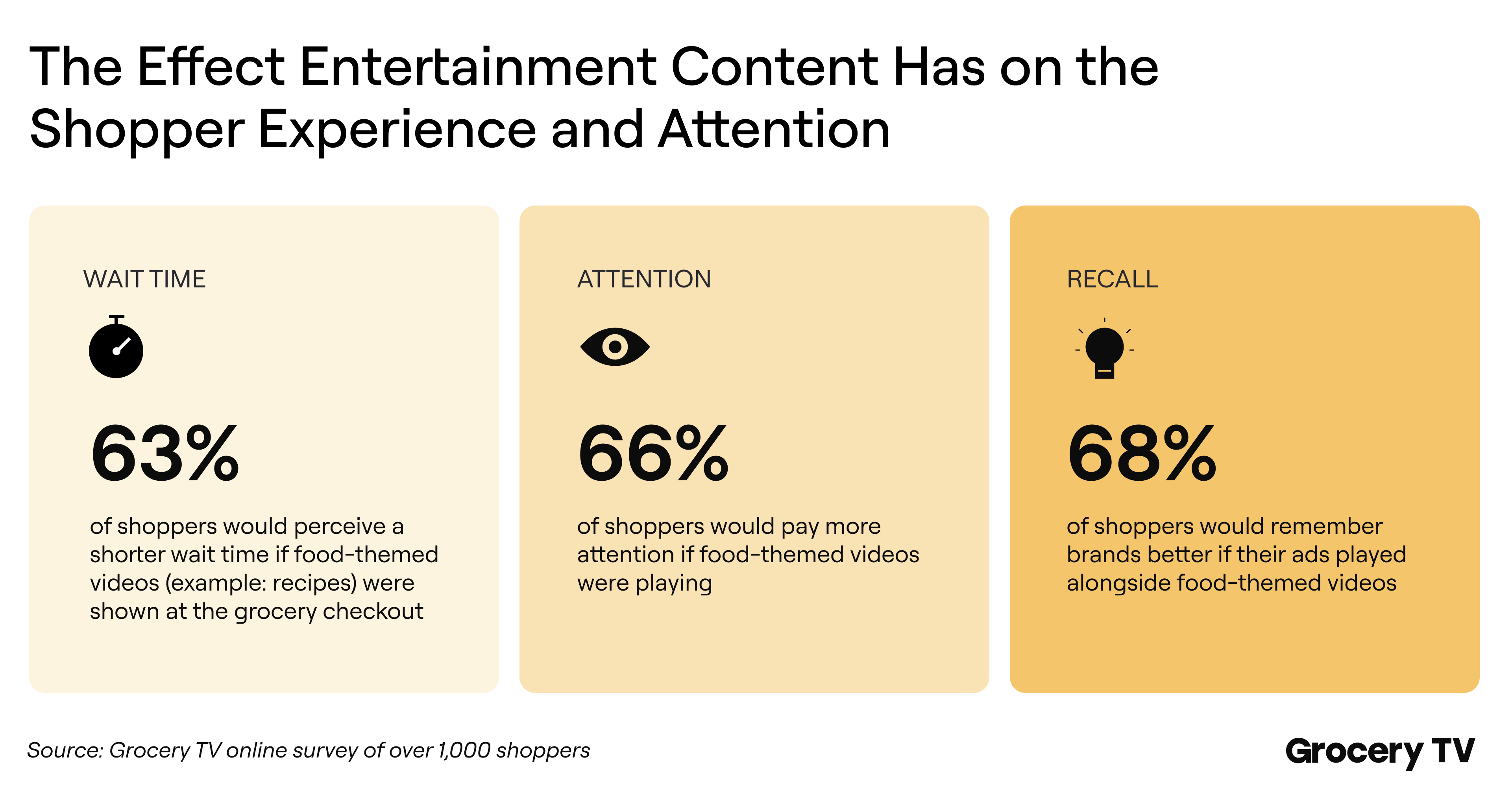 We also discovered that 87% of shoppers were accepting or positive towards GTV's entertainment channels as part of their checkout experience. This finding indicates a strong upside for the brands and retailers, while also creating a net positive experience for shoppers.
Here's a sample of the in-store content experience on Grocery TV:
So, how did we choose these channels?
As grocery shoppers ourselves, we had opinions on what should play throughout the shopper journey.
In the survey mentioned above, we also included questions to better understand shoppers' perspective on what they'd like to see on our displays, digging in specifically on their preferences for in-store entertainment content.
Here's what we found that helped shape our new GTV channels: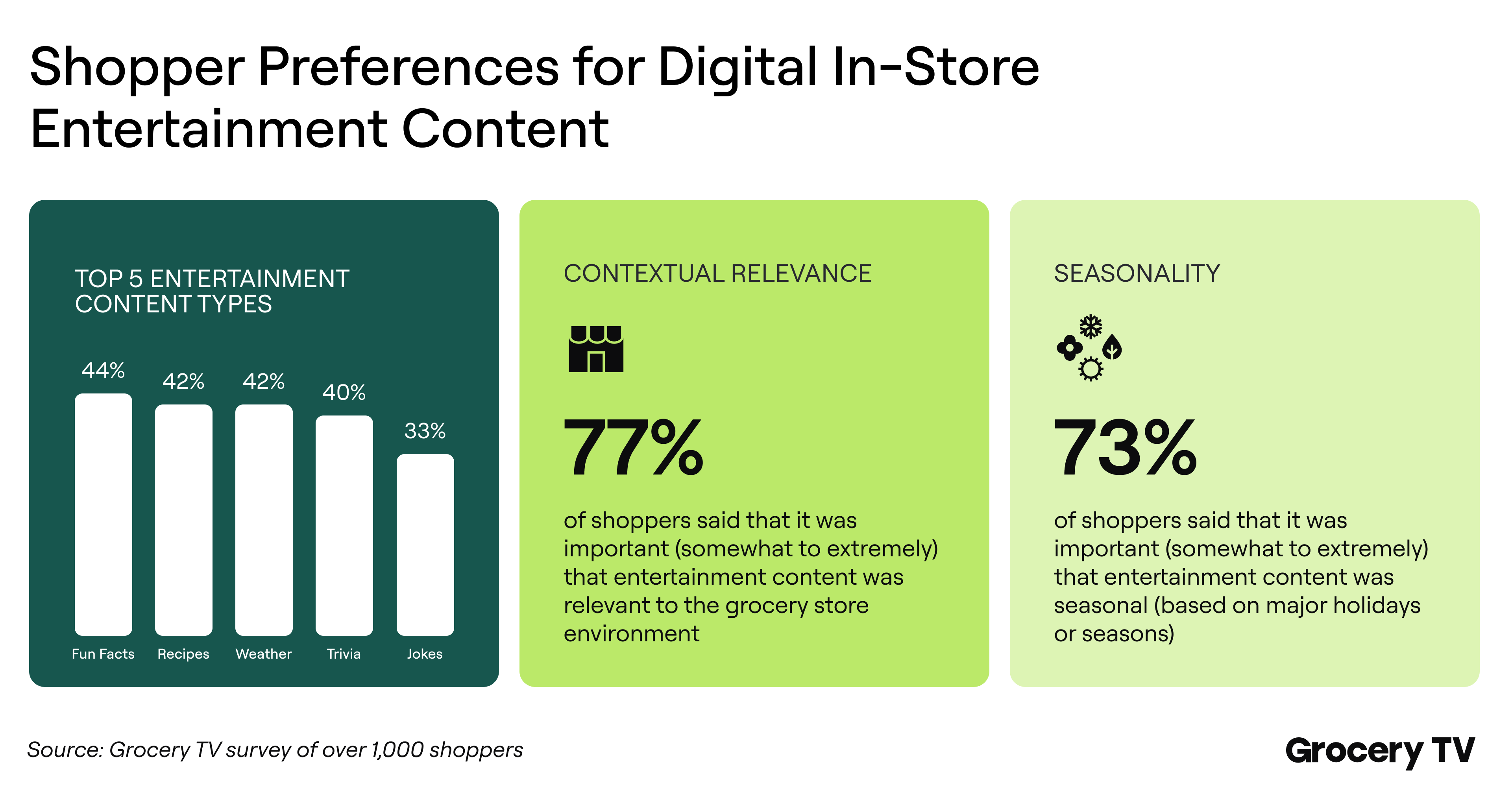 Based on these findings, we've launched entertainment content that's contextual, (mostly) seasonal, and in line with what shoppers would like to see in grocery stores. Weather is a bit more technically complicated, so for this release, we've focused on recipes, grocery-themed trivia/fun facts, and jokes.
What's more?
For retailers:
We've also released newly designed creative templates for our retail partners that allow them to keep the digital content fresh on their in-store displays, while also building a branded experience.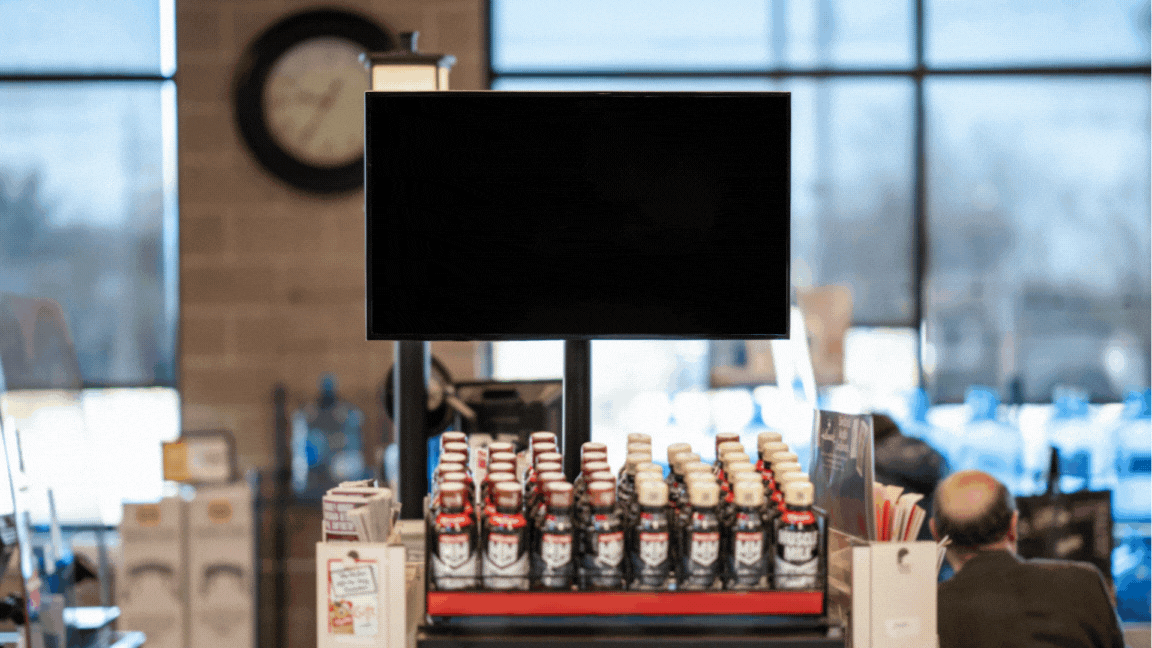 These templates are created and shared with our retail partners every month and are also available on directly on the Grocery TV Retail Marketing platform.
We have evergreen designs that work for common in-store messages like promotions, seasonal products, or new product announcements as well as seasonal greetings.
For brands:
Brands looking to lean into contextual advertising have the opportunity to customize and brand our entertainment content as a way to capture the attention of shoppers.
For example, a CPG brand could run seasonal recipes that incorporate its products. A financial brand could run a trivia campaign that asks shoppers how much cash back they could get for an average year's worth of groceries.
Looking ahead: focus on quality
Ultimately, we aim to provide a consistent, quality in-store experience for retail partners, brand advertisers, and grocery shoppers. While the objectives of these various parties may sometimes be at odds with each other, we strive to find the common thread, which is quality.
Retailers want a premium, branded look and feel for their stores
Brands want their ads placed next to brand-safe, engaging content
Shoppers want to see content that's relevant or helpful for their visit
To stay up to date on our latest product updates, subscribe to our newsletter below or give us a follow on LinkedIn.