As we expand Grocery TV, it's important to think about how our platform can support communities across the country by providing a space for meaningful messages at a local and national level.
In November 2019 we had the pleasure of working pro bono with March of Dimes, a nonprofit that advocates for policies to protect the health of all moms and babies. Since then, we've run campaigns for many additional organizations, and we're excited to find more opportunities to offer visibility on our platform.
Here's how 3 nonprofits used Grocery TV to spread their message: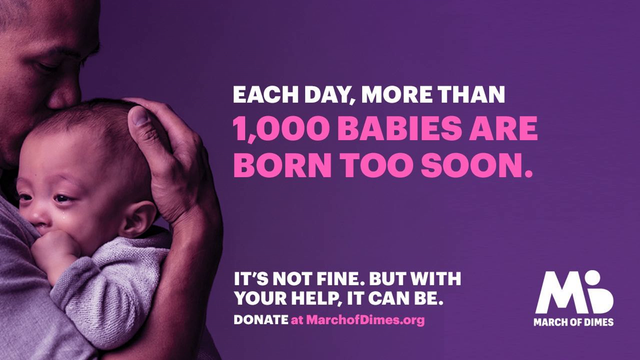 Raising Awareness of a Cause: March of Dimes Charity
With an ever-increasing amount of information thrown at us on a daily basis, countless deserving organizations like March of Dimes are unable to get their messages through to the public.
In partnership with Out-of-Home (OOH) media agency Rapport, we executed an advertising campaign to promote donations for their charity and increase visibility to their organization. Their 30-second ad ran for over 2 months in 7 states and 33 centrally located stores— which included areas like Phoenix, Salt Lake City, Des Moines, and Wilkes-Barre. With about 900,000 total views, March of Dimes gained substantial exposure to their cause.

Encouraging Positive Behaviors with PSA's: "The Countervirus" with Madwell
You've likely encountered a variety of PSA's since the start of the COVID-19 pandemic. These campaigns serve to educate the public on topics from mental health to proper hygiene, and Madwell has stepped in to provide key reminders on how to keep everyone safe during this time.
By working with The Digital Place Based Advertising Association (DPAA), Madwell created 4 advertisements to express their appreciation towards frontline workers and share a unifying message that both educated people on healthy best practices and reminded them why it's important to exercise social distancing measures in their communities. These 10-second videos ran on our displays for a month in 1,171 stores across the U.S. and reached over 12 million shoppers.


Increasing Donations for an Organization: A New Leaf
It's inspiring to see local groups delivering essential aid and resources to their residents, but they're often extremely underfunded. One such organization is A New Leaf, which deals with housing, health, and community services.
A New Leaf is a nonprofit in Mesa, Arizona that offers influential programs related to behavioral health, youth, domestic violence, and homelessness at no cost to qualifying members. Their 13-second campaign video will be displayed in 53 Bashas' stores throughout Arizona and New Mexico starting on June 16th to advocate their services and boost donations.
Interested in working with a nonprofit? Here's some advice.
We recently had a chat with Variety – the Children's Charity, a nonprofit that's dedicated to improving the lives of children who are at-risk, underprivileged, critically ill, or living with special needs. Variety has a long-standing partnership with Midwest grocery company Fareway to help raise donations, and their word of advice for potential sponsors or retailers was: personalization goes a long way.
It makes a huge difference when you put in an effort to learn about the specific nonprofit you're working with, including their dedicated staff behind the scenes, and communicate that accordingly with customers. This applies to the nonprofit as well— when both parties personalize their messaging and efforts, it sets the stage for a harmonious partnership.
Need some ideas on how to get involved? Try one of these:

1. Partnership Programs
There are some great organizations like Good360 that connect companies with nonprofits to ensure that their products go to people in need.
2. Auction or Raffle Donations
Providing items for a nonprofit fundraiser can make a significant impact on their cause. Consider setting up a donation request form on your site or social media pages.
3. Community Grants
Creating a grant program allows you to distribute awards to nonprofits in the community that align with your company's goals and values.
Connect with us!
Looking for opportunities to implement engaging content in your store? We'd be happy to chat.
If you have experience working with nonprofits, we're also interested in hearing about your campaigns and interesting takeaways.
Reach Out Today