It's Pride month, which means we're seeing an influx of ad campaigns highlighting the LGBTQ+ community (some doing a better job than others).
Although we see some progress every year, queer representation in advertising and media isn't where it should be. Discrimination also remains prevalent in our society— we've witnessed this in the U.S. with state legislatures advancing bills that target transgender youth, limit local protections, and ban books with LGBTQ+ characters.
When it comes to Pride campaigns, it's encouraging to see not only a genuine celebration of queer identity but also tangible support for the community that goes beyond the month of June.
In this article, we'll share five campaigns that stood out to us this year and dive into what makes them so impactful.
1) The World of Absolut Cocktails. Born to Mix by Absolut Vodka
In Absolut Vodka's largest global campaign in more than a decade, they shine a light on the power of inclusivity. Our community is stronger when we bring different perspectives and identities together (and drinks, too).
Absolut has proudly supported the LGBTQ+ community for over 40 years. In honor of Pride month, they launched the Out & Open initiative, which aims to help queer bars thrive in the face of a steady decline. Be sure to check out each story on their page— for every listen, Absolut will make an additional donation to the National LGBT Chamber of Commerce.

2) The A to Z of Awesome by LEGO
LEGO kicked off Pride month with a community-centered campaign that aims to build understanding and acceptance of the LGBTQ+ community and its spectrum of identities (all the way from A to Z).
Want to participate? All you have to do is choose a word that describes your identity, build something that defines what the word means to you, then share it on social using #AtoZofAwesome.
To make a greater impact, LEGO will donate $1M to new and existing partner organizations. They'll also continue working with international Pride festivals and LGBTQ+ groups like Workplace Pride, Open for Business, and Stonewall.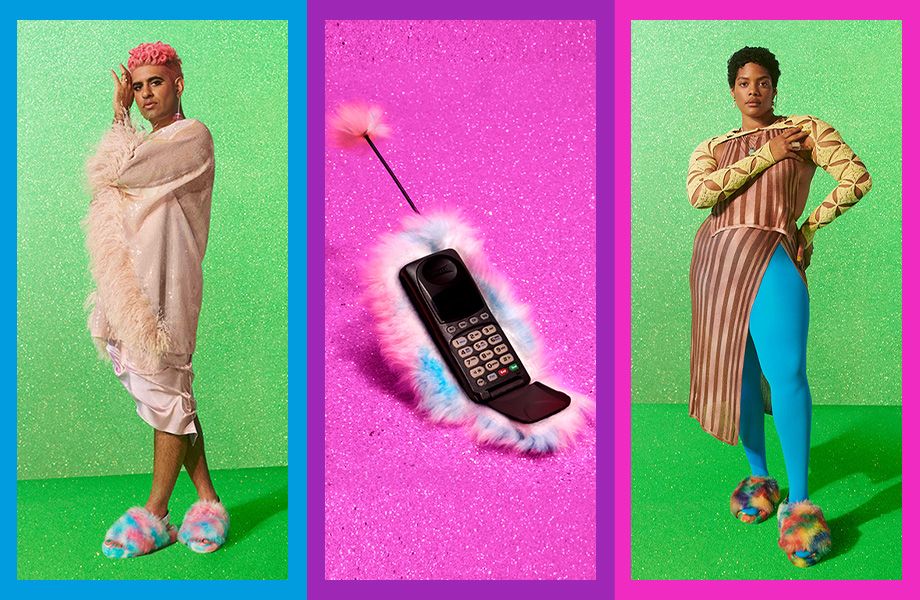 3) Feel Heard by Ugg
Ugg's Pride campaign is meant to help everyone "Feel Heard" and feel safe enough to openly discuss the importance of mental health as well as share their stories. Their creative promotes a new all-gender Pride collection and features inspiring commentary from UGG ambassadors such as ALOK, an internationally renowned gender non-conforming writer and performance artist.
As part of the campaign, they'll donate $125,000 to The Trevor Project, the world's largest suicide prevention and crisis intervention organization for LGBTQ+ youth.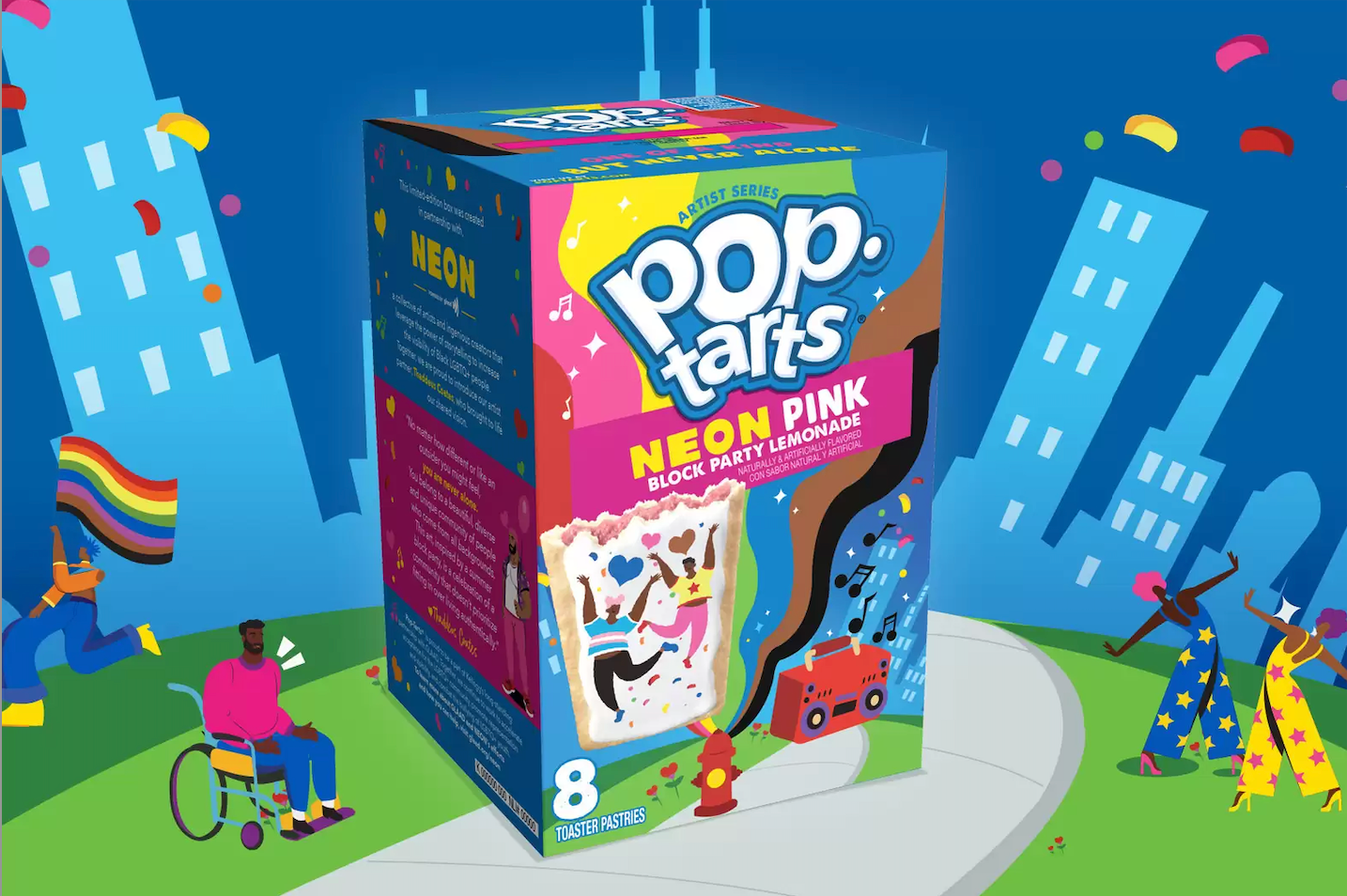 4) NEON Pink Block Party Lemonade Pride Box by Pop-Tarts
Pop-Tarts is recognizing Pride by debuting a limited-edition NEON Pink Block Party Lemonade Pride Box, which features the vibrant and joyful designs of queer illustrator Thaddeus Coates. "The art is inspired by a summer block party and celebrates a community that doesn't prioritize fitting in over living authentically," says Coates.
"No matter how different or like an outsider you might feel, you are never alone. You belong to a beautiful, diverse and unique community of people who come from all backgrounds."
Pop-Tarts will be giving $10,000 grants to four BIPOC LGBTQ+ partner organizations involved in the Pride campaign, and NEONxGLAAD will receive a $100,000 grant to continue accelerating acceptance for the LGBTQ+ and BIPOC communities.
5) Coming Home by Bubly
Bubly's Pride campaign honors chosen families and the safe spaces where LGBTQ+ folks can exist together as their most authentic selves, without fear of rejection or harassment. Their short film "Coming Home" tells the story of Jac, played by musician Naomi McPherson, a nonbinary individual who's initially nervous about entering a queer bar alone but is soon welcomed by a new friend group.
Beyond the video campaign, Bubly will also partner with the Stonewall Inn Gives Back Initiative (SIGBI) to provide $100,000 in relief to LGBTQ+ safe spaces that have struggled in the wake of the pandemic.
Happy Pride, everyone!
We hope these campaigns gave you some inspiration for future creative and community initiatives (or simply made you feel a little happier today).
We often share insights and resources on all things retail, marketing, and DOOH. To keep up with our content, subscribe to our GTV Gist newsletter below.