Grocery TV for Healthcare
Spread the word about important health initiatives
Provide information about access to care within a community
Promote healthy behaviors such as fitness classes
Share healthy tips and relevant educational content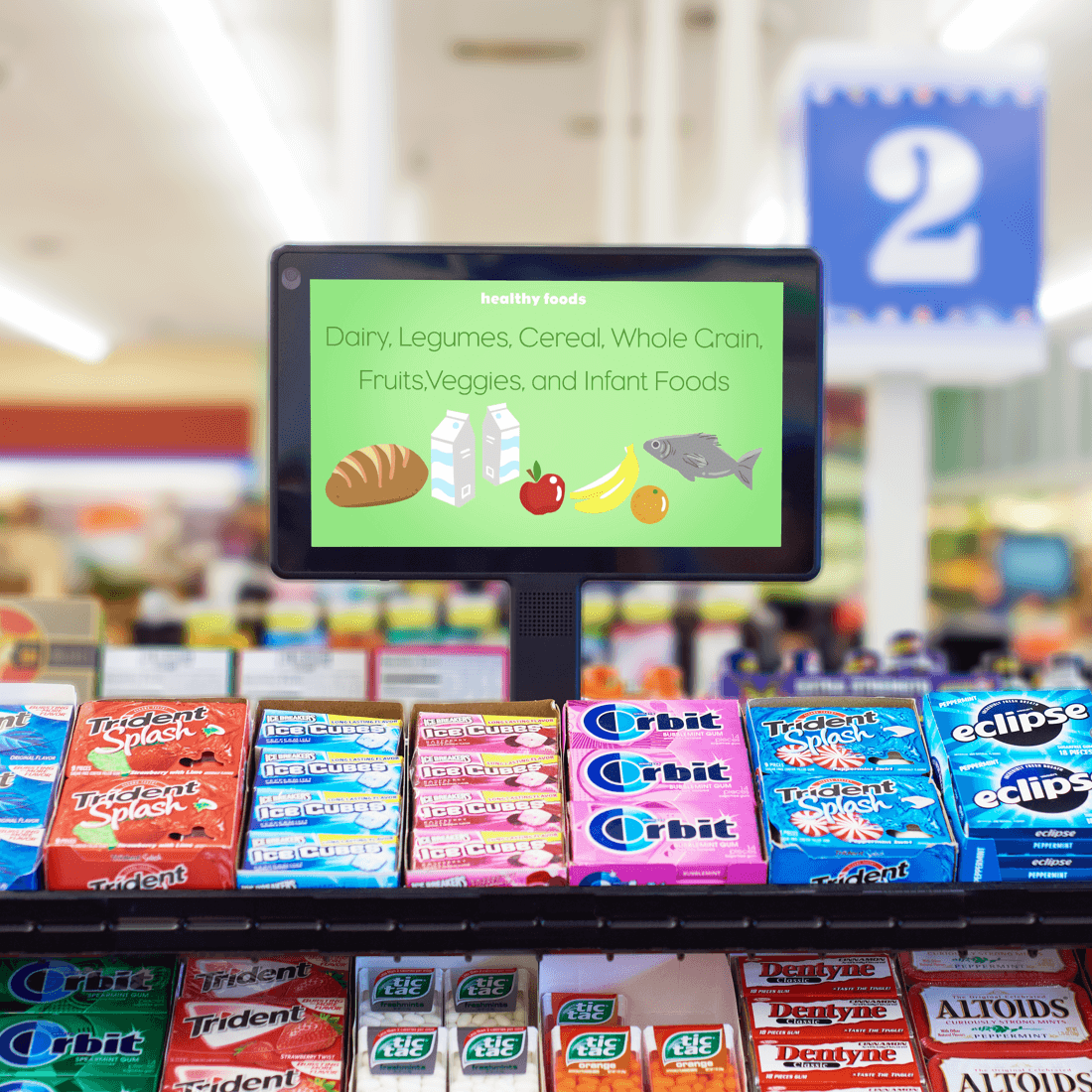 Case Study
How the Utah Health Department builds awareness of key programs
The Central Utah Health Department uses Grocery TV to provide their community with important information about WIC (the Women, Infants, and Children program) which gives families access to healthy foods.
Learn more
A few of our Healthcare customers
Business Types
Encouraging healthy choices
People are not always aware of their options when it comes to their health. Grocery TV gives health organizations and businesses the opportunity to make healthy choices easier.
Hospitals, Doctor's Offices, and Urgent Care
Regional and Local Health Departments
Health Apps and Telemedicine
I can honestly say that this is the best experience that I have had with working in advertising with any company.
The Florida Department of Health
Download the full

media kit.