Marketing and advertising are crucial tactics that nonprofits can benefit from, as they have a huge impact on fundraising, spreading awareness, gaining donors, and attracting volunteers. Unfortunately, many organizations don't have the time or resources available for an in-house marketing team or contract creative agency. According to the Content Marketing Institute's research, 53% of nonprofit marketers feel challenged to produce engaging content, while 42% struggle to produce content consistently.

Particularly during COVID-19, employees are under more stress, working longer hours to solve issues, and reducing costs whenever possible. Merkle Group found that 70% of nonprofits are spending less on marketing, but they're still maintaining their marketing projects— with 61% working at an accelerated pace.
"The smart nonprofits are focusing their efforts on localized, relevant messaging and getting more efficient in their marketing spend by focusing on the individuals who can deliver the highest ROI," says Merkle Senior Vice President and General Manager of Nonprofits Colin Stewart.

The Grocery TV network is determined to be a supportive, affordable platform for nonprofits to increase their marketing impact during the pandemic and beyond. We've already seen successful campaigns for nonprofits who used Grocery TV, and we hope to continue working with more organizations across the United States. In this article, you'll find a breakdown of common nonprofit marketing struggles and how our network offers valuable solutions.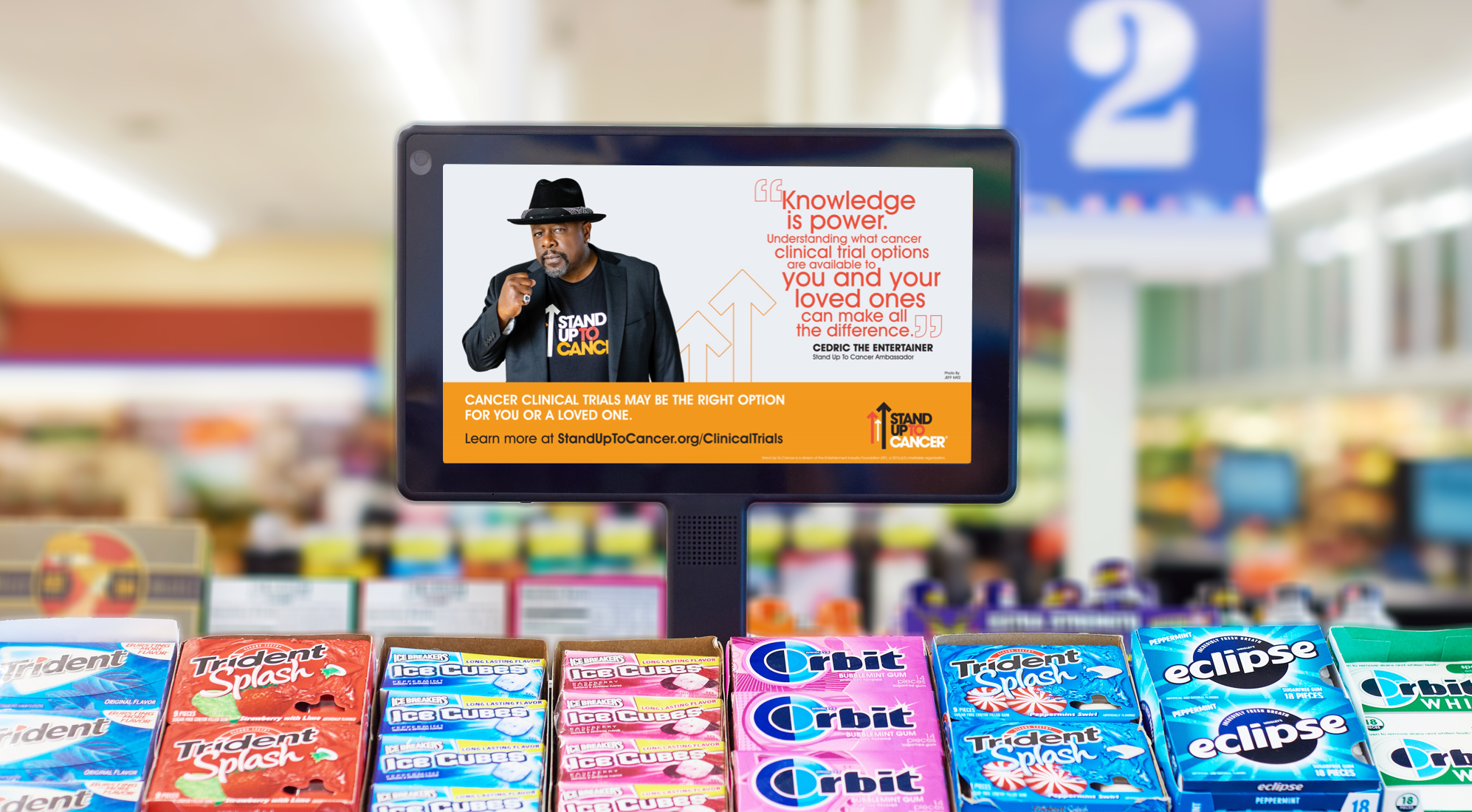 Raising awareness and increasing donations
When working for a nonprofit, one of the most important goals is spreading your message throughout the community. Sharing your mission and unique background can help distinguish your organization, establish trust among supporters, and increase donations throughout the year.
Though, due to the high volume of day-to-day responsibilities that nonprofit workers face, it's challenging to dedicate time towards marketing strategy plans and making decisions about reliable platforms to broadcast your message.
Our Solution
Grocery TV allows you to reach your local community in the highest traffic retail environment. Grocery stores are a brand-safe, trusted place for nonprofits to raise awareness and maintain their positive reputation. We're currently located in over 1,100 stores with over 5,100 displays.
Our platform also makes it easy to track your campaign engagement. We use computer vision to verify every impression, meaning that we measure how many shoppers looked at our ads and how long it held their attention. In July alone, our ads were viewed 169 million times by 13 million people.
Reaching your target audience
While it's crucial to spend time sharing your story and raising money, there's still a need to reach the audience who can resonate with your cause, become a donor, or benefit from your programs and services. Nonprofits are tasked with targeting multiple groups including constituents, customers, volunteers, and donors.
When it comes to traditional marketing channels such as television, radio, billboards, or newspaper ads, your audience targeting options are limited. On top of that, you can't always guarantee that people are actually looking at your message— which is sometimes true even with online advertising.
Our Solution
We build a demographic composite of shoppers from each store and set up audience targeting to suit your campaign's objectives. Using location intelligence, we can reach customers in specific areas based on data such as age, income level, ethnicity, and education.
The Grocery TV network plays ads in some of the most populated cities across the United States as well as small towns and rural areas. We work with each of our customers to plan exactly where they want their ad to play and how many stores they want to target.
Hiring marketing and design professionals
In order to effectively promote your organization and communicate your mission to an audience, your team needs to create engaging, cohesive content to support it. Although many nonprofit employees perform tasks outside of their roles in order to keep things running, not everyone is able to keep up with the design and creative demands.
Some nonprofits turn to outside agencies, contract workers, or even hire their own dedicated marketing team to create campaigns. For those that don't have the time to find outside professionals or the money to onboard additional full-time employees— content creation becomes a giant barrier for your nonprofit marketing.
Our Solution
We work with organizations of all sizes and industries on their advertising design, and our team is happy to help you put together creative for your campaign. What we typically do is use existing photos and videos, or choose from our stock photo and video library, to put together a video that matches your brand and incorporates your messaging.
One of our Account Managers will guide you throughout the process and determine your nonprofit's branding, messaging, and goals. Our platform then enables you to directly upload new campaigns and swap campaign creatives independently.
Making changes to campaign content
Let's say your organization has spent months planning a large fundraising event. A key moment on the day of the event will be revealing a special guest speaker; there are rumors and theories going around but no one is entirely sure who it could be. Well, it's now the week before and your group has a final round of advertisements scheduled on a local TV channel to promote the event.
The only problem is, someone forgot to blur the photo of the mystery guest speaker— and it took until the day before they're set to go live for someone to realize it. Traditional marketing mediums like television are difficult to edit on the fly. So, what now?
Our Solution
Admittedly, that would be quite a nerve-wracking situation. Our team is familiar with rapidly changing environments (especially as a startup), and we understand the importance of editing a campaign on short notice.
Whether it be an emergency or otherwise, our customers are easily able to make changes to their campaigns at any time. They can submit their updated content on our platform and let us know about the change so we can promptly remove the outdated version.
Limited nonprofit marketing budget
If you're in a well-established organization with a dedicated set of donors, such as the American Red Cross, Habitat for Humanity, or Doctors Without Borders, you probably have a stable budget for marketing. However, for the majority of small or local nonprofits, setting money aside is a constant struggle.
As you may already know, paying for content creation and publishing advertisements across multiple mediums adds up to a hefty price— which simply isn't feasible for many nonprofits. When you add the hardships brought on by COVID-19, your options start to seem even more limited.
Our Solution
Nonprofit marketing on Grocery TV is considerably more affordable than traditional channels. We offer more pricing flexibility, and every impression is verified. Our AI-tracked impressions allow us to ensure that you only pay when someone actually looks at your ad in the checkout lane. In other words, the money you spend equates to direct viewership.
We also offer exclusive discounts for nonprofits; whatever your financial situation may be, we'll work with you to figure out what suits your budget.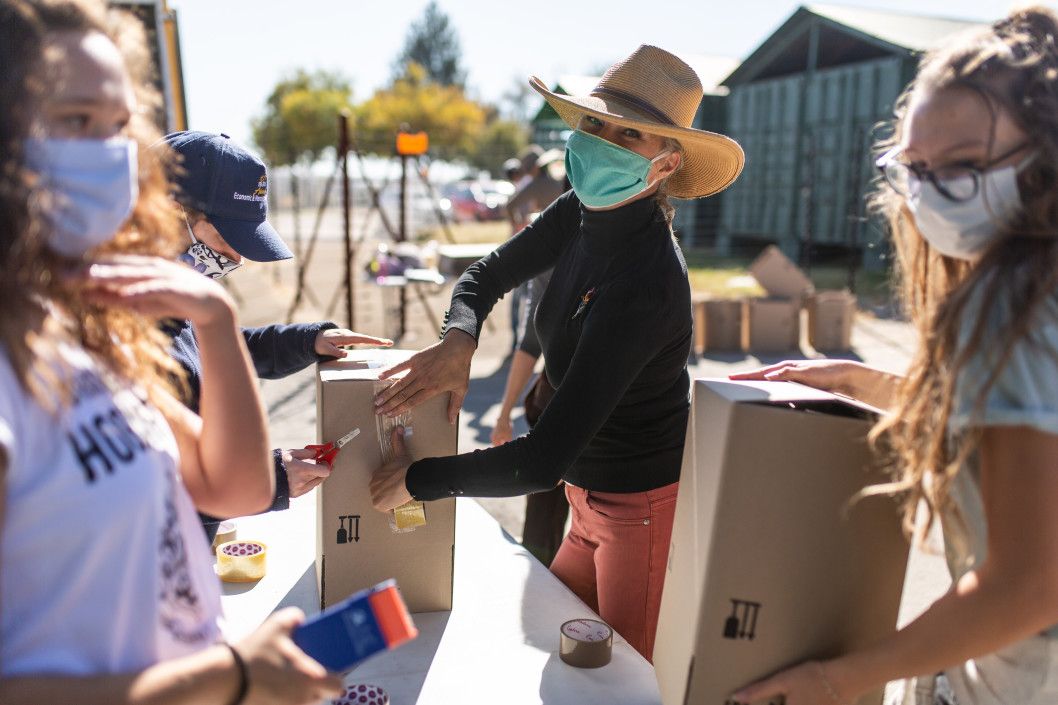 Tell us about your organization
We understand that nonprofit marketing budgets were already tight pre-coronavirus, and now there's an even greater need to be selective with your investment decisions. We're not here to tell you that your organization should only use one marketing channel— in fact, we recommend that you put your eggs in a few (affordable) baskets to drive awareness or increase donations for your cause.
While planning your marketing strategy, you should consider multiple channels including social media, email, and digital advertising to make a bigger impact. Nonprofits choose to run campaigns on Grocery TV because it meets their unique marketing challenges. In addition to being affordable, Grocery TV provides the ability to edit campaign creative at any point during a campaign and share messages at the center of communities across the U.S.
If you're interested in learning more about starting a digital campaign on Grocery TV, reach out to us. We want to hear about your concerns and figure out how we can help.
Let's Get Your Message In Stores