Get to Know Your Customers Day calls on local businesses to reflect on the relationships they have with existing clientele and brainstorm new creative ways to connect.
Although this particular day happens once every quarter, now is an important time for business owners to hone in on what customers need, what they're thinking about, and how to best serve them amid the coronavirus pandemic (and beyond).
We've compiled effective ways to help you get to know your customers, whether you're working remotely or safely operating on-site. At the end of this article, you'll also find additional tools and resources to improve the way you communicate with customers online.
Depending on where you are in the United States, you may be at varying stages of reopening. Nonetheless, due to public health recommendations and stay-at-home orders, many across the U.S. are spending more and more time online. We predict that this shift is likely to last even after a vaccine or effective treatment is developed, which is why most of our points deal with digital media or virtual meetings.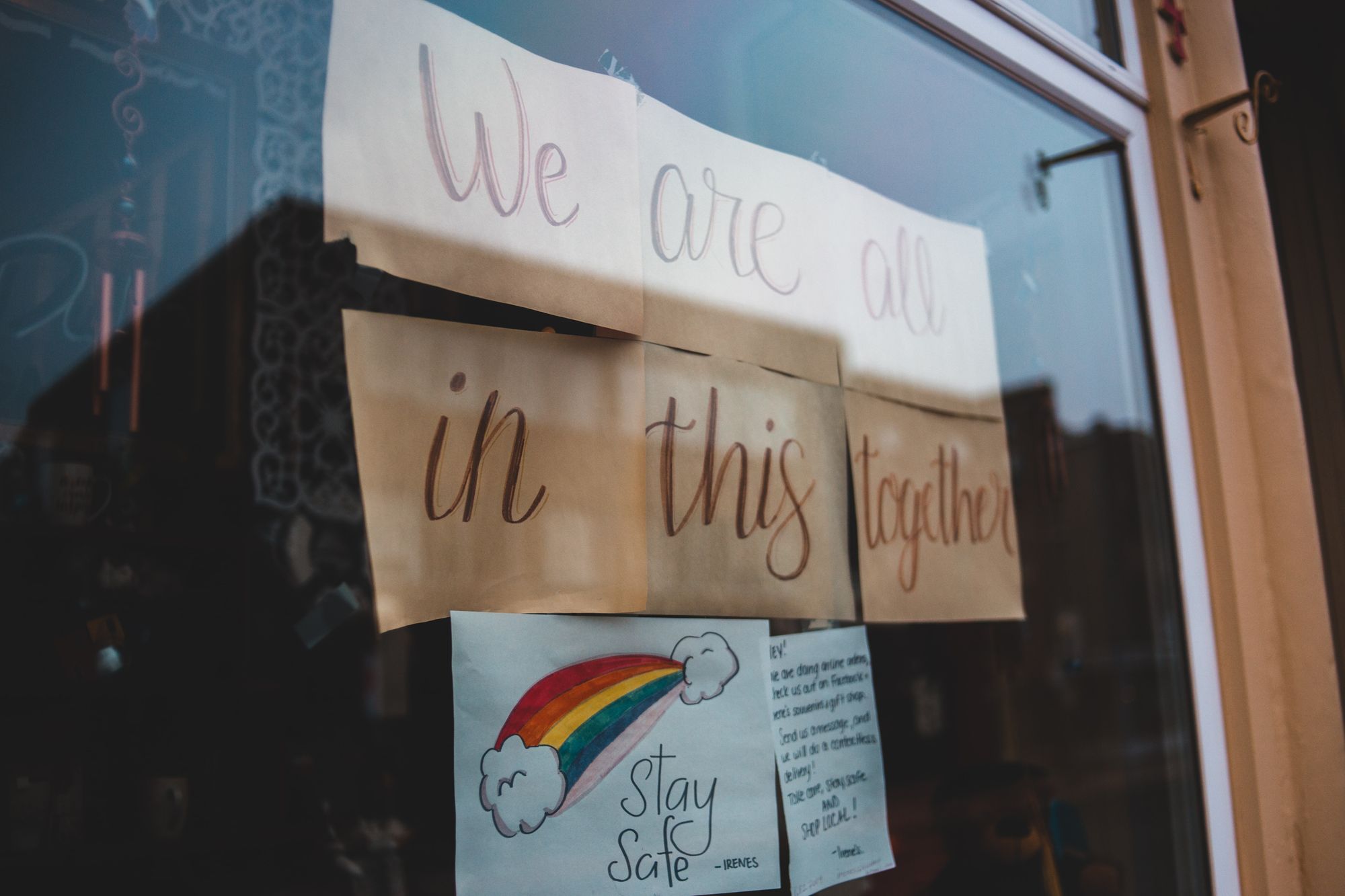 What businesses can start doing today
We understand that uncertainty and confusion are prevalent these days. There's a lot of noise out there about what you should be doing as a business, but we're going to focus on 5 simple ways that'll help you establish closer connections to your customers.
Let your customers know you're here for them
Dedicate time during your workday to directly speak to your audience on social media. You could also post a number for them to call and ask questions, express concerns, or share suggestions on safety measures that'll put them at ease during in-person visits.
Set up an appointment system
If your business is open but traffic has been extremely low, allow people to book virtual meetings or staggered appointments in-person. This will follow CDC guidelines and give you a chance to talk with customers on a more personal level.
Pick an organization for donations
Send out a poll with a list of nonprofits to gauge which one your customers are interested in assisting. Donate a portion of your sales or make an in-kind donation to the group. You'll learn more about your audience and show them that you're invested in the community.
Have some face time with customers
You don't need to have a TV personality or the best social skills to go live with your audience. They'll appreciate seeing you and your employees taking the time to provide webinars, educational tips, happy hours, Q&A's, or other interactive sessions.
Be genuine and direct
Use your platforms to openly ask how you can better support your customers. Social media is one of the best places to do this. Also, be direct about where you and your business stand. Update your site or email list when you have urgent messages to share.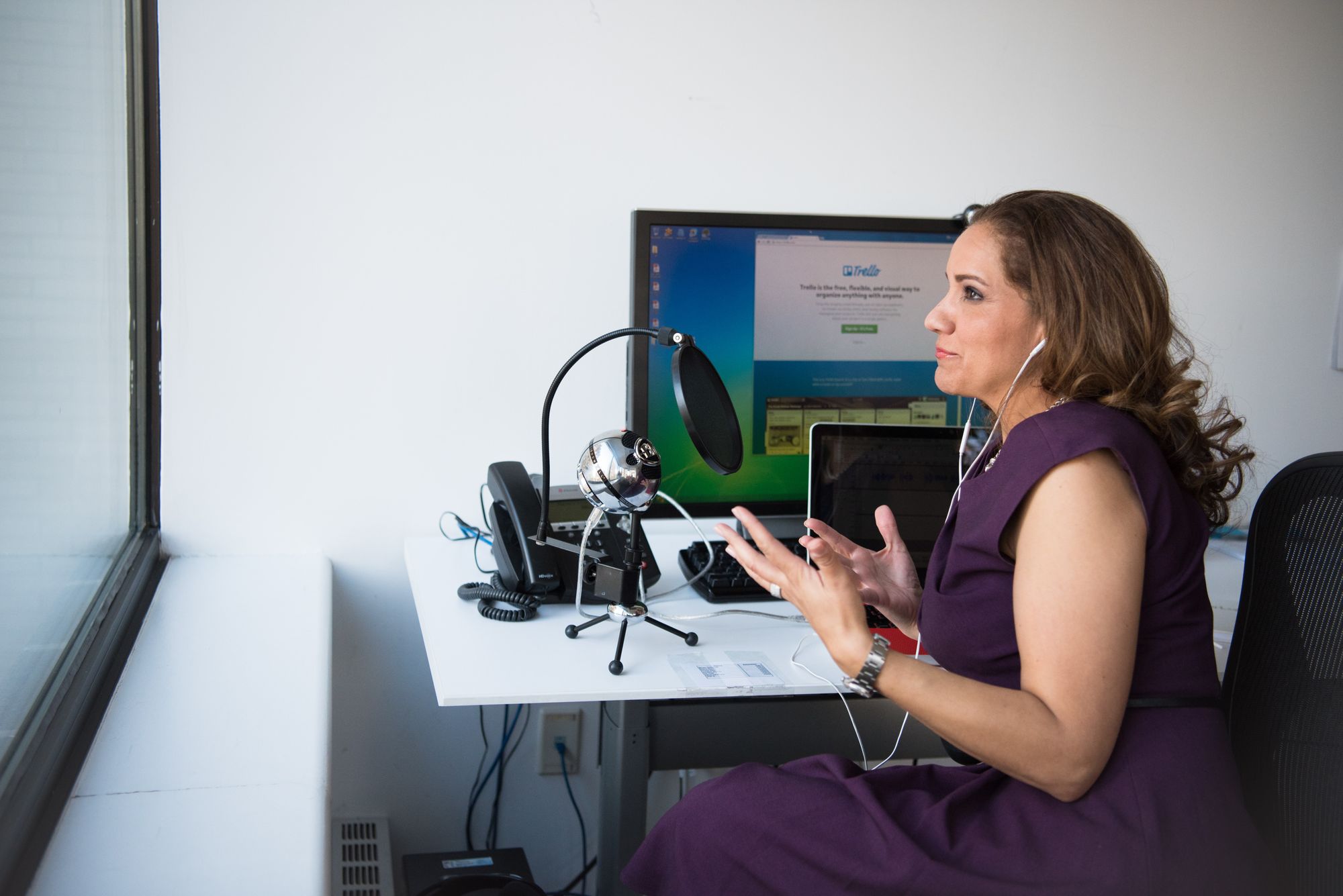 Tips for connecting with customers by industry
Grocery TV works with local businesses to reach their customers in a way that's memorable and meaningful. Here are the industries that we've had the most experience with on our platform, and some tips for engagement organized by industry.
Heating, ventilation, and air conditioning (HVAC)
People are spending more time at home than ever before, which means there's a need to ensure that their indoor systems are in great shape. It's crucial for your business to tell customers that their safety is a priority and that you care about solving their problems.
Make frequent posts on social media about how health and safety measures are being enforced.
Offer virtual troubleshooting and services to reduce foot traffic. Use this time to discuss non-emergency repairs and empower them to solve issues without an in-person visit.
Finance
Millions of Americans are having money trouble due to the pandemic. Finance businesses are in a position to make a huge impact on customers by hearing their concerns and giving valuable advice.
Host a personal Q&A on social media to address your audience's pressing financial worries.
Create guides for managing personal finances and a tight budget during an economic downturn. Ask experienced professionals in your community to collaborate with you.
Healthcare
As we've witnessed since the start of the COVID-19 outbreak, doctors and health providers are playing a vital role in keeping patients safe, healthy, and informed. We encourage professionals in this field to promote educational hygiene instructions while also interacting with customers.
Record short videos that recap the latest prevention tips and health guidelines, and ask your audience to post their own personal advice and experiences.
Share light-hearted customer stories to uplift the community. Try to tag specific people and include cheerful photos.
Automotive
The auto industry took a big sales hit these past few months, but businesses are slowly reopening and resuming at least a portion of their services. Now is the time to check in on your customer's interests and concerns while also creating content for them to enjoy.
Exhibit new car models and features on social media and ask customers to share their own rides and modifications. Collect a few fun submissions to highlight on your page.
Produce a series of how-to videos on completing auto-repair projects at home.
Real Estate
Although COVID-19 reduced buyer confidence and brought many house searches to a halt, people's drive to own a home is still kicking. Try the following ideas to continue connecting with interested home buyers and sellers.
Make short open house tour videos or live streams for your available properties.
Ask customers to share their recent home improvement projects. Consider going live on Facebook or Instagram to highlight their work and give advice on the local housing market.
Insurance
Insurance coverage is often a stressful area for people, but this industry has a chance to provide much-needed support to policyholders. By reaching out and offering personalized assistance, your clients will feel valued and more secure.
Set up a brief newsletter with updates on coverage options and additional resources.
Explore potential discounts, refunds, or incentives in 1:1 meetings with customers. If the demand is high enough, organize a group call on Zoom or Google Meets.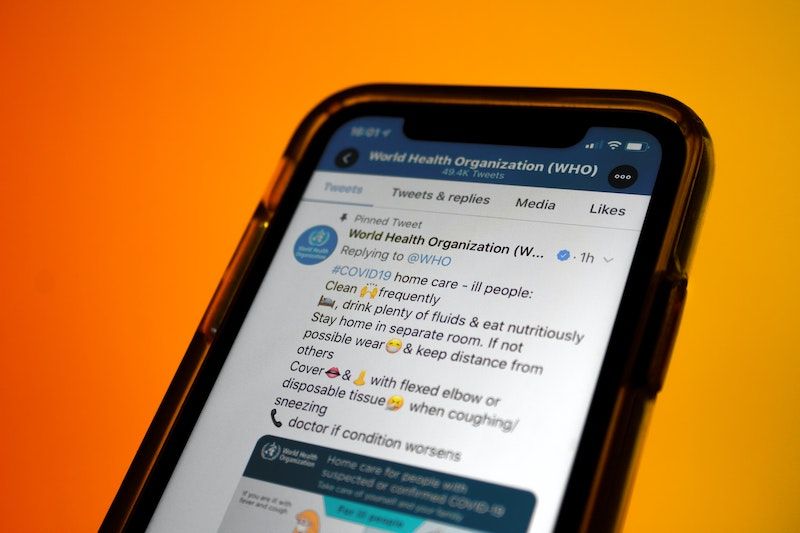 Remember to check-in and stay informed
In order to provide the best experience for your customer, you should take a moment to assess your business standing and know when to ask for help. There are new announcements on safety and the economy every day, which can be exhausting to keep up with. Below are useful reference points to stay in-the-know and plan ahead.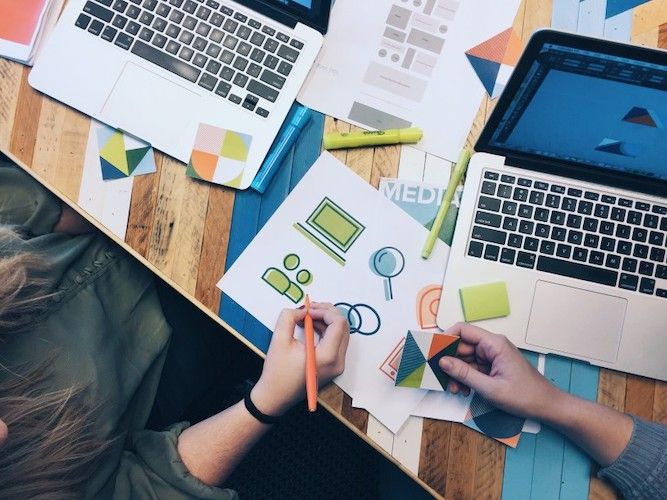 Creative basics that'll impress customers
If you'd like to encourage engagement with customers using a digital campaign or advertisement, below are some tips to guide your creations. (If you'd like a more extensive recap on DOOH best practices, check out this guide!)

Best practices
Limit text. Keep your message straightforward and simple; too much text on an ad is distracting and hard to digest.
Include a call to action. This could be a number to contact, website to visit, social media handle, or sign-up page. Ideally, you'll set up a way to track it too.
Choose colors wisely. Include bright colors that catch the audience's eye.
Captivate with images. Select eye-catching photos that are relevant to your business.
We're here to support you
We hope this advice makes a positive impact on your relationship with customers.
If you want to try a new marketing channel, the Grocery TV network allows you to engage with your audience at their local grocery store in the checkout area. We're currently running in thousands of stores across the United States, and we'd be glad to help your business communicate with customers using our displays.
It's a unique way to approach the community, and we're there every step of the way to assist with creative templates and optimize your reach.