The retail industry is on the brink of a massive transformation, and digital in-store media is driving that change.

In-store retail media audiences for brick-and-mortar retailers are 70% larger than their digital counterparts. As more shoppers become accustomed to the convenience of digital experiences, they're also beginning to expect it in-store. From interactive displays to personalized content, there are countless ways for advertisers to tap into the power of digital in-store media.

Grocery TV's Chief Revenue Officer, Mike Pollack and Director of Ad Partnerships, Nolan Johnson hosted a webinar to dive into what the next wave of in-store media looks like, predictions, and some insider tips on planing more effective campaigns.

Below we've included the webinar recording as well as a recap of some of the key points:
The growth of digital in-store media
Brands have faced considerable challenges recently, from the depreciation of third-party identifiers to brand safety and viewability concerns and the rise of hard-to-reach audiences. Digital in-store media can help solve these issues by bridging the gap between online and in-person experiences to reach customers at every stage of the buyer's journey.

In-store retail media has the potential to be the next great ad channel because of its ability to reach customers in their buying environment. Digital in-store combines the contextual relevance and broad reach of retail media, the precise targeting and convenience of digital media, and the attention-grabbing power of digital out-of-home advertising with compelling and impactful visuals.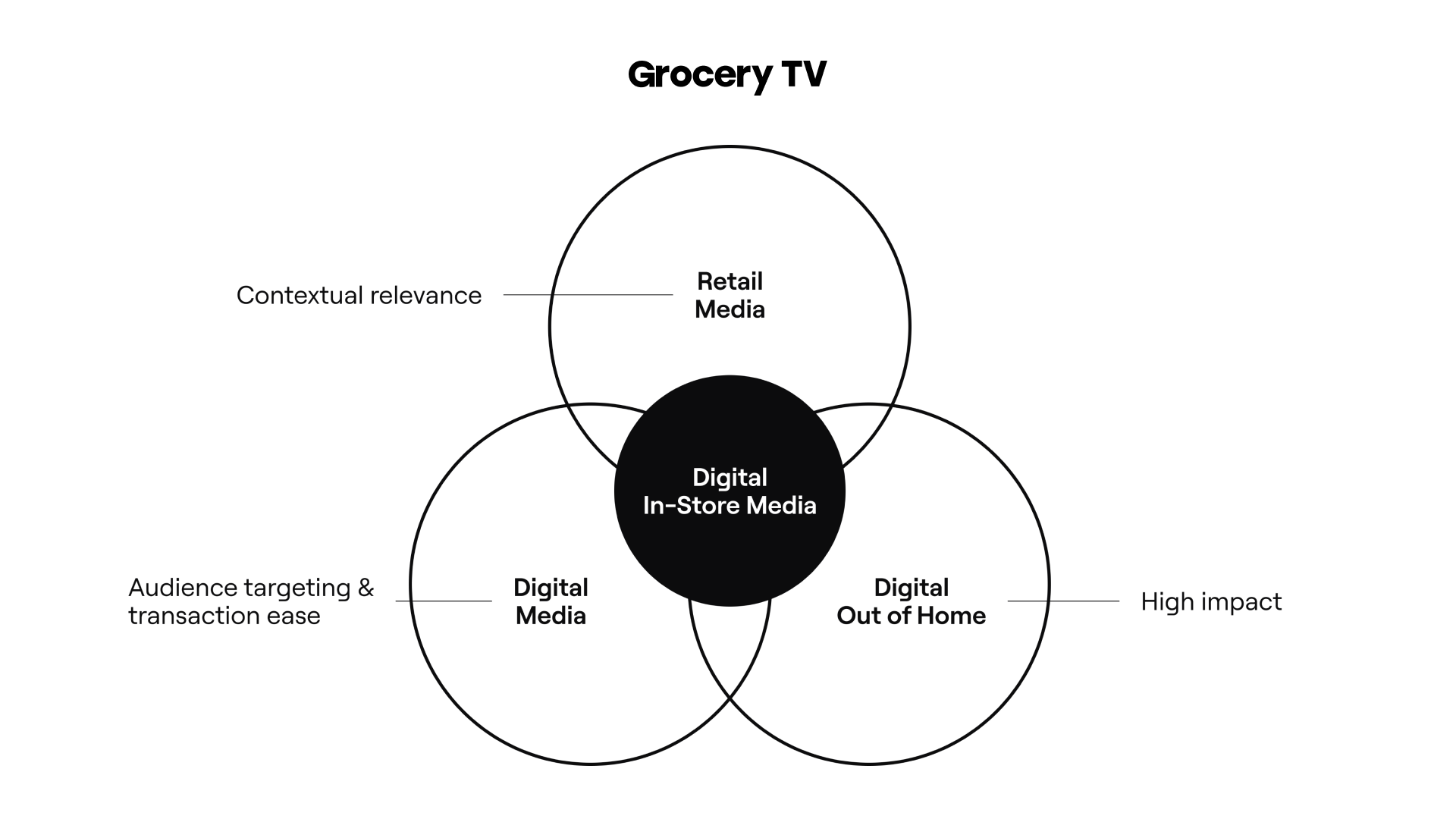 2023 digital in-store predictions
Internal barriers
Brands and agencies will have to rethink how they classify digital in-store media as a separate ad channel from digital out-of-home and traditional retail media. As digital in-store is integrated into a brand's media mix, it will become more difficult for teams to navigate the complexities of media budgets and buying platforms.

Similar to how brands have had to rethink how they approach purchasing retail media, agencies will need to look at digital in-store media from a different perspective to decide which team will buy ads.

Whether it fits with the digital out-of-home, programmatic, or retail media teams, working through these internal barriers will be important to ensure that digital in-store media is properly integrated into the media mix.
The network effect
Managing retail media across different platforms and media partners can be difficult. By taking advantage of this network effect, digital in-store ads can be simplified through a single buy when brands purchase in-store media placements programmatically through their preferred DSP.

Grocery TV's new retail marketing platform combines in-store retail management into one place. It allows brands to plan, manage, and track their in-store digital experiences across multiple retail partners.
How to plan more effective campaigns with digital in-store media
To create a successful digital in-store media campaign, brands should focus on three key areas: strategy, targeting, and measurement.
Prepare your strategy
As with any media campaign, a comprehensive strategy is essential to success. Brands should consider the goals they are trying to reach and how digital in-store media can help them achieve those goals.

Here are questions to consider when planning campaigns to execute in-store:
How are you thinking about quantity vs. quality?
What makes a network "high-quality?"
Are you launching campaigns in the right places?
Does each campaign strategy fully leverage the in-store environment?
Strengthen your targeting
To reach the right audience, brands must develop an effective targeting strategy considering location, time of day, and customer demographics.

Effective ways to reach your target audience are:
Launch personalized campaigns without digital IDs
Leverage data partners who can help reach your target audience
Create contextual content, whether you're an endemic or non-endemic brand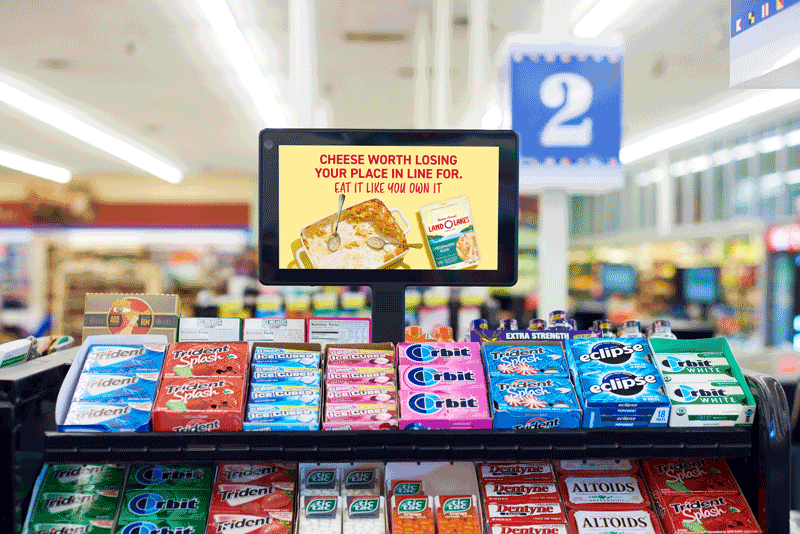 Activate and measure with confidence
It's essential to track the performance of digital in-store media campaigns to measure success and determine ROI.

Measuring digital in-store is similar to other channels:
Determine the objective of your campaign
Target by different audience segments
Launch programmatically to measure alongside other channels
Measure key metrics like sales lift, brand awareness, and engagement
Plus, third-party cookies aren't a necessity
What to Expect from Grocery TV in 2023
By the end of 2023, Grocery TV plans to expand its placements beyond what it currently offers by adding checkout, entrance, and pharmacy placements throughout the store.

To learn more about our 2023 digital in-store retail media predictions, check out the entire webinar.