Building trust has always been a major concern in the finance industry. Banks are responsible for handling some of their customer's most private data and information, so it's crucial to establish your brand as supportive, reliable, and trustworthy. How do you accomplish this through your bank marketing strategy, especially during a pandemic?

In 2019, 30% of banks spent at least 20% of their annual revenue on digital marketing— this is likely to increase as customers spend more time online. During COVID-19, online banking and services are on the rise, which means that the competition for digital advertisements is abundant to say the least. That's where Grocery TV can help.

Our digital advertising network offers similar targeting and flexibility that you get online, but is located in grocery stores across the United States.

In this article, we'll explain how Grocery TV can amplify your bank's marketing strategy by engaging with customers in a familiar space, differentiating your brand from the competition, and optimizing your campaigns.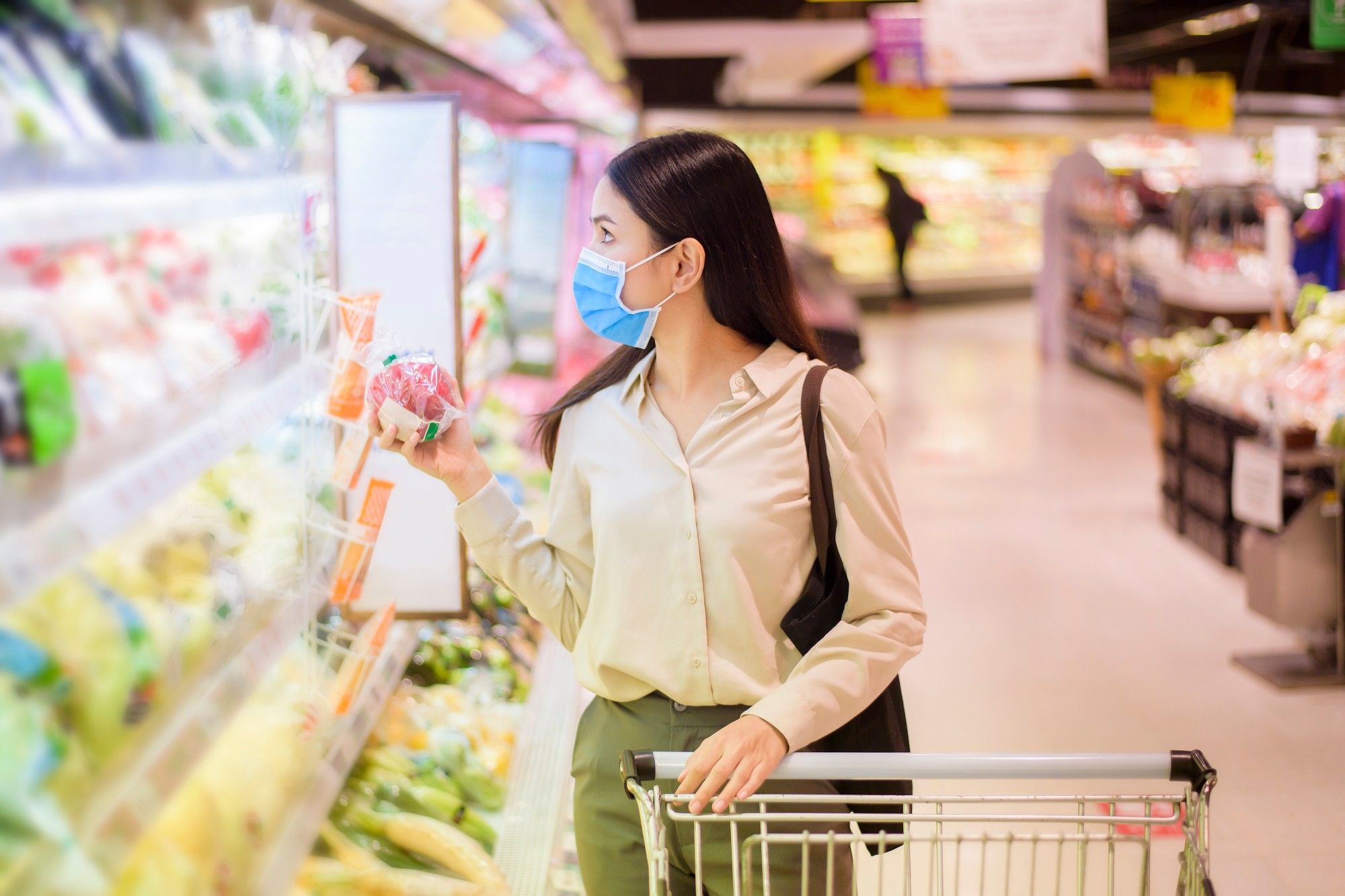 Reach customers in a brand-safe environment
When you purchase an ad online, there's often a risk that your content will be placed next to an inappropriate banner or on a vulgar website that could negatively impact your brand's reputation. That's the last thing you want as a finance company.

Grocery TV's digital displays are placed in trusted grocery stores at the center of each community. When shoppers visit their neighborhood grocer, they are more receptive to advertisements and will associate your brand's messaging with the store's familiarity. This is especially meaningful when you consider that Grocery TV's audience is made up of many household decision-makers.
Create community-specific messaging
The pandemic has reminded us all of the importance to consider what customers are experiencing at the local or regional level. Depending on which community you want to reach, you'll want to be strategic about the specific products or services to advertise.

With Grocery TV, you can select as many stores as you want throughout a city, state, or region to ensure that you're giving the right message to the right people. By creating targeted campaigns across various locations, you will drastically affect the way both your existing and potential customers perceive your brand. They'll know that you care about their particular financial struggles, needs, and situations.
Receive AI-verified impressions
If you've purchased a traditional billboard advertisement in the past, you might have noticed that it's difficult to verify the exact number of impressions or levels of engagement. How can you prove that someone actually looked at your ad? Online advertisements pose a similar problem with the rise of adblockers, and not knowing whether the person was paying attention to your ad on the page.

Our team uses computer vision technology to verify each impression, view, and engagement for your campaign. You can measure and track your ads in real-time, making it easy to optimize the campaign's performance and better understand your audience demographics.
Stand out among a competitive finance industry
Digital out-of-home (DOOH) ads present a unique opportunity to create place-based ads for your customers. When done with proper planning and visuals, your bank will leave a lasting impression and differentiate you from other finance companies in the region. For example, Chase ran a campaign that promoted how much cash shoppers received when they purchased vegetables with a Freedom Unlimited card.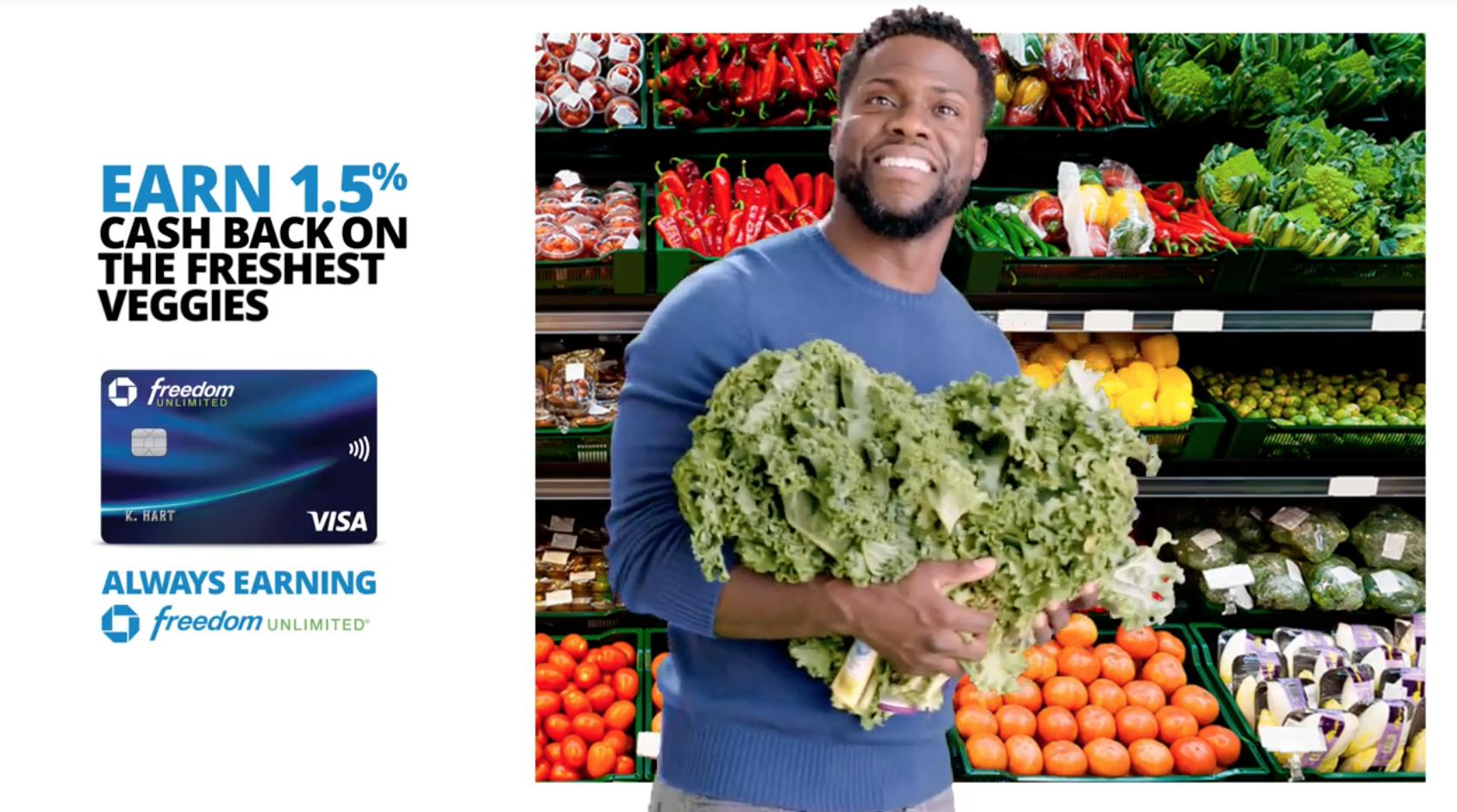 Our flexible platform also gives you the chance to stand out among other outdoor ads. You're able to control and adjust your campaign content when you want to and update accordingly when there are new seasonal promotions or rewards to share.
Ready to get started with Grocery TV?
We'd love to hear more about your company's marketing goals and current campaign initiatives. Our team is here to answer any questions you may have about our platform, network, pricing, or creative specifications.
Reach Out Today