Now that COVID-19 vaccines are slowly but surely making their way across the country, one of the most crucial tasks will be to educate people about the vaccine and encourage them to receive it. Without proper communication efforts from the health industry and key distribution areas like grocery stores, our community won't be able to return to a sense of normalcy as quickly as we all hope.
Currently, about 25% of people in the U.S. are hesitant to receive the vaccine. Strategic healthcare marketing and advertising can make a significant difference to this number over the next few months.
In this article, we'll cover:
What grocers and health departments are doing to inform others about the vaccine
Marketing messaging that can improve vaccine campaign effectiveness
How the Grocery TV network can help the medical community share vaccine information with communities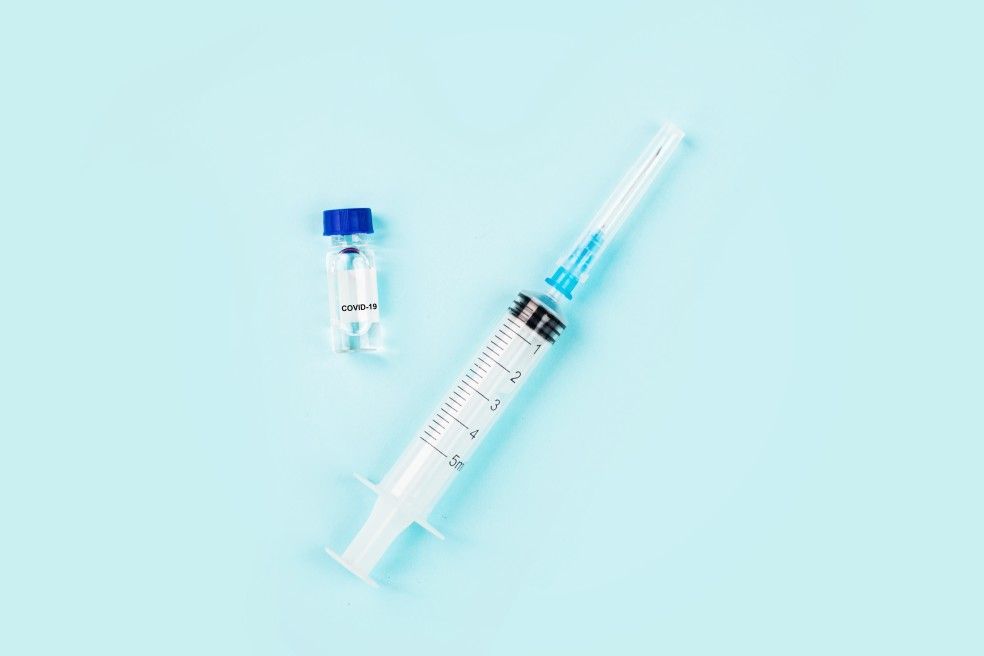 COVID-19 vaccinations: Getting the word out
With the country's vaccination rollout starting off with a few bumps in the road, federal and state officials are asking grocers for help. Many supermarkets with pharmacies have been tasked with keeping local communities up-to-date on the latest vaccine news, rollout plans, and availability.
People have trusted grocery stores to distribute vaccines for many years. Retailers like HEB, Meijer, Wegmans, and Krogers have the capacity to provide a high volume of vaccines— the latter of which provides roughly 200,000 doses of the flu vaccine each week during flu season. Numerous stores have created email lists, online appointment tools, infographics, or text-in features so they can keep people informed.
Meijer, for example, has a call to action on their front page inviting visitors to register for free COVID-19 vaccines and learn more about the process. They give users multiple ways to register, along with a straightforward description of the vaccine and Meijer's history of keeping the community safe. This combination of accessibility, clarity, and credibility will help ease apprehensive individuals.
Overall, it's been difficult to get detailed directions about the vaccine in the U.S., so it's important that both grocers and medical departments give transparent guidance, boost trust, and dispute misinformation through healthcare marketing.
Health departments push national and local campaigns
It's no simple task to manage a complex vaccine distribution while also reassuring a nation that the vaccine is safe and essential. Health organizations are partnering with ad agencies to share accurate messages to fellow health providers and the community at large. The Ad Council and the COVID Collaborative, for example, created resources designed to address healthcare professionals' questions about the vaccine.
Another nationwide healthcare marketing effort is from the Department of Health and Human Services (HHS), which launched a $250 million campaign to build public confidence in the COVID-19 vaccine. They're working with Fors Marsh Group on a collection of digital video campaigns, radio, TV, print, and social media ads.
A significant bulk of their media spending is still being planned (around $115 million), but the campaign's goal is to "increase vaccination acceptance while reinforcing basic prevention measures" such as mask-wearing and social distancing.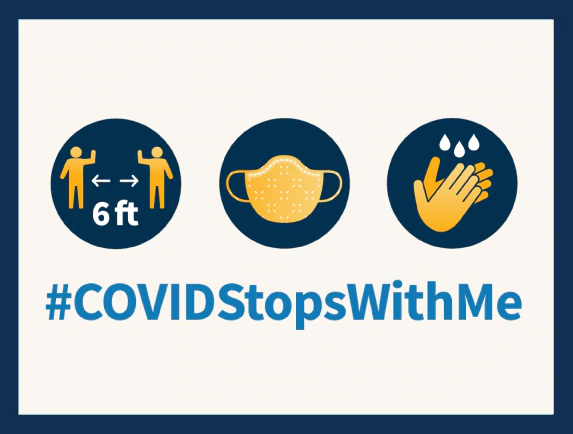 On a local level, the Casper health department in Wyoming has been receiving assistance from Adbay, an ad agency leading the "Casper vs. COVID" campaign. Their priority is to make the information as straightforward and accessible as possible. "To stay out of the fray of misinformation surrounding the pandemic, their approach was to keep materials positive and to avoid explicitly telling anyone what to do," noted the Casper Star Tribune.
In order to evoke a friendly and approachable tone through their healthcare marketing, the campaign's creative uses bright teal and yellow along with a bold font. Casper is represented by a heart and the coronavirus is depicted in a cartoon rendering.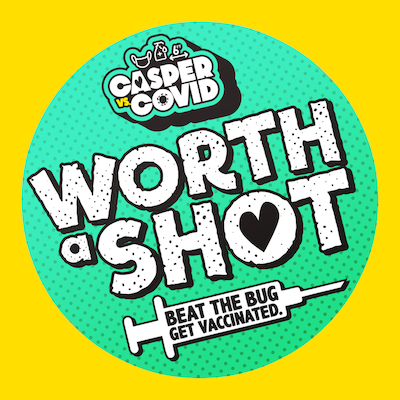 Tips for marketing the COVID-19 vaccine
Whether you're working in the medical field or at a local grocery store, it'll be helpful to keep a few key strategies in mind when you create healthcare marketing materials about the vaccine. Specifically, messaging and creative that help to convince away from doubt and mistrust.
Dr. Howard Gardner, a Harvard Professor of Cognition and Education, is the author of Changing Minds: The Art and Science of Changing Our Own and Other People's Minds— in it, he identifies seven levers for changing people's minds:
1) Reason: use logical argument. Have a well-formed, logical argument. Expect people to have counter-arguments that make sense to them. Recognize that there is some degree of uncertainty to science and medicine, but you have to start somewhere.
Our recommendation: Use ad campaigns as an opportunity to start the conversation about common vaccine concerns. For example, your campaign could focus on highlighting facts such as: While the vaccine is "new" it's actually based on research that has been studied for more than two decades in the medical community.
2) Research: use data, observations, and case studies. It's vital to back up your message with research. For example, if you want to focus on vaccine effectiveness, your ad could depict decreasing hospitalization rates that result as more and more family members get vaccinated.
3) Resonance: make an emotional connection between your content and your audience. The message and the messenger must come across as being on the same emotional wavelength as the audience. Likability and trust are key.
Our recommendation: Organize a campaign that features comments from people who've either been vaccinated or plan to be soon. If you have them talk about why they personally received the vaccine, it could resonate with others who are eligible.
4) Redescription: present the new idea in a number of different ways across different media and devices. Dr. Gardner says that delivering a message in a variety of formats increases the chances of an audience appreciating the message. With a greater understanding of the message, there is a greater chance that they'll adopt a new idea.
Keep in mind: While it's good to have multiple creative and messaging approaches, it's important that your brand is consistent to build credibility.
5) Rewards and Resources: provide emotional benefits for changing beliefs. For example, a reward for getting vaccinated can be the protection of your child or your elderly parent. This message has universal appeal.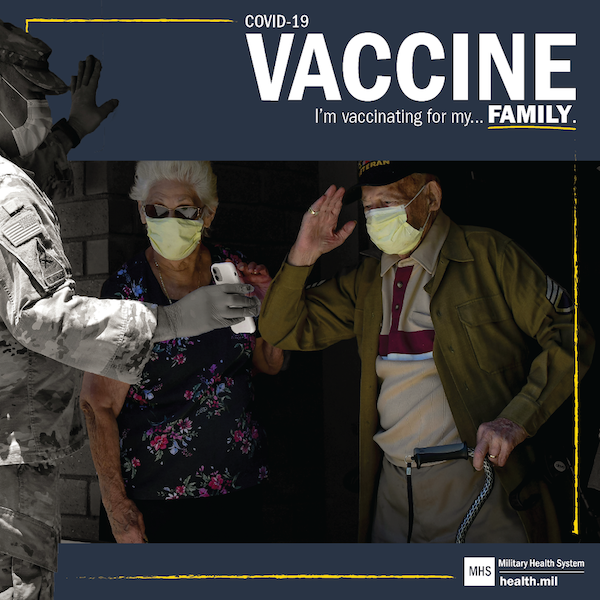 6) Real-world events: use the dramatic changes in world conditions. The world is an uncertain and turbulent place, but it's possible to use events happening elsewhere to support your case. Use real events or news to justify why your message is necessary.
7) Resistances: understand your audiences' main resistances so these can be neutralized. Dr. Gardner states that instead of using a story you relate to, use a story or message that makes sense to the audience. What are their problems, concerns, worries? Also, keep in mind that the audience is not homogeneous.
Our recommendation: Answer the most common questions people ask about the COVID-19 vaccine in your campaigns. Here are a few to get started:
-What are the side effects?

-Is there a risk of developing Covid-19 from the Pfizer and Moderna vaccines?

-Is the vaccine safe for women who are pregnant or breastfeeding?

-Do I need to get the vaccine if I've already had COVID-19?

-Why not take my chances with Covid-19 rather than get a vaccine?
Using Grocery TV to educate and spread awareness
Health departments and grocers have an opportunity to share crucial information on Grocery TV so shoppers can stay up to date on in-store vaccination availability, appointment instructions, health education, and local vaccine hubs to name a few.
Our digital out-of-home (DOOH) screens are located at the checkout, a high traffic area in every grocery store. You'd have control over the specific stores or audience you want to target, and your content can also be changed at any point during the campaign. We want to help make it as easy as possible for the community to know what's happening in their city, even in a constantly shifting environment.
One example of healthcare marketing includes our campaign with the Central Utah Health Department, which called attention to the importance of vaccination and disease prevention. Their staff utilized our team's ad design services to create a fitting video for their message— saving them some time on producing their own content.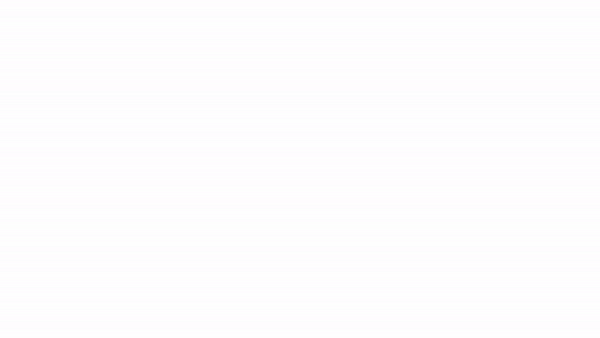 If you're currently working on digital campaigns about the vaccine, or thinking about using DOOH to advertise your message, be sure to check out our Creative Best Practices Guide for resources like ready-to-use ad templates and our favorite content creation software.
We hope this was helpful!
Let us know if you have any questions, or if you'd like to learn more about how Grocery TV can help you communicate important COVID-19 vaccine information with people across the country.
Reach Out Today