The metaverse has quickly become a new frontier for advertising, offering brands immersive and captivating experiences that can draw in consumers like never before. With the global market for the metaverse projected to reach $344.7 billion by 2027, it's important for advertisers to stay up-to-date on its progress.
From digital out-of-home (DOOH) ads that come to life to virtual reality campaigns that transport users to another world, the possibilities for marketing in the metaverse are endless.
In this article we'll cover the basics of metaverse advertising, its benefits, and a few examples of how brands use it in their campaigns.
What's the metaverse?
The metaverse combines multiple elements of technology - including virtual reality (VR), augmented reality (AR), and video - where users "live" within a digital universe.
The term "metaverse" was first coined by Neal Stephenson in his 1992 science fiction novel Snow Crash. In the story, the metaverse is a 3D virtual world on the internet and is populated by avatars.
While Stephenson's vision seemed far-fetched at the time, today's examples of the metaverse aren't far off from what he described. Do any of these sound familiar?
Virtual worlds: Roblox, Minecraft, and Fortnite (yep, the games your kids can't stop playing) allow users to create and explore immersive 3D environments.
Social VR platforms: Second Life and Decentraland are developing digital economies where users can buy and sell land, goods, and services.
Mobile games: Pokémon GO uses AR to bring digital creatures into the real world.
Multi-purpose VR headsets: Oculus Rift transports users into an entirely computer-generated world similar to what we saw in the movie Ready Player One.
As technology continues to evolve, we can expect the metaverse to become increasingly realistic and user-friendly. Gartner actually predicts that 25% of people will use the metaverse daily by 2026.
The metaverse and the advertising industry
The metaverse gives brands a chance to create memorable campaigns that can cut through the clutter and resonate with consumers. Marketers have been experimenting with the metaverse for a few years now, but its unique capabilities are becoming much more commonplace in campaigns across various industries.
What benefits does the metaverse provide for brands?
• Increased engagement: Ads in the metaverse are much more interactive than traditional ads (such as static billboards), which means more engagement from your audience.
• Personalization: Brands can offer many customized experiences for consumers, such as creating collectible items and accessories for their virtual avatars.
• Greater reach: Advertising in the metaverse can help reach younger generations that are difficult to connect with through traditional channels. Plus, because of the digital nature of the metaverse, brands can easily reach a global audience with their campaigns.
• Accessibility: The metaverse is making the internet more accessible to over one billion people who struggle to interact with digital content each day due to neurodivergence, disability, or other impairments.
• Creative opportunity: In the metaverse, you have a blank canvas to create any type of campaign you want. The sky's the limit, from AR/VR to 3D and even 4D world-building experiences.
3 examples of metaverse campaigns
1. "Keeping Fortnite Fresh" by Wendy's
Wendy's "Keeping Fortnite Fresh" Twitch stream is a classic example of how brands are starting to operate in the metaverse. When Fortnite released a new game mode called Food Fight, Wendy's discovered that Team Burger (a group with avatars wearing hamburger-themed outfits) kept its virtual beef in freezers.
Wendy's response was a call for Fortnite players to join the Wendy avatar on Team Pizza and begin destroying freezers to wage war on frozen beef. They used the game to promote their fresh, never-frozen beef brand messaging.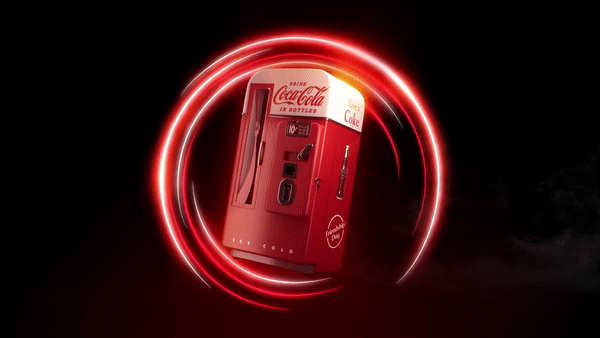 2. "The Friendship Box" by Coca-Cola
To celebrate Friendship Day, Coca-Cola collaborated with Tafi to create their first-ever NFT (Non-Fungible Token). The NFT, called "The Friendship Box," was a digital Coca-Cola cooler that held three other NFTs inside:
• A bubble jacket to wear on the Decentraland platform
• A sound visualizer of what it's like to enjoy a Coke
• A friendship card with art from an updated 1948 Coca-Cola design
The collectible NFT was auctioned to raise money for Special Olympics International, and it sold for more than $575,000.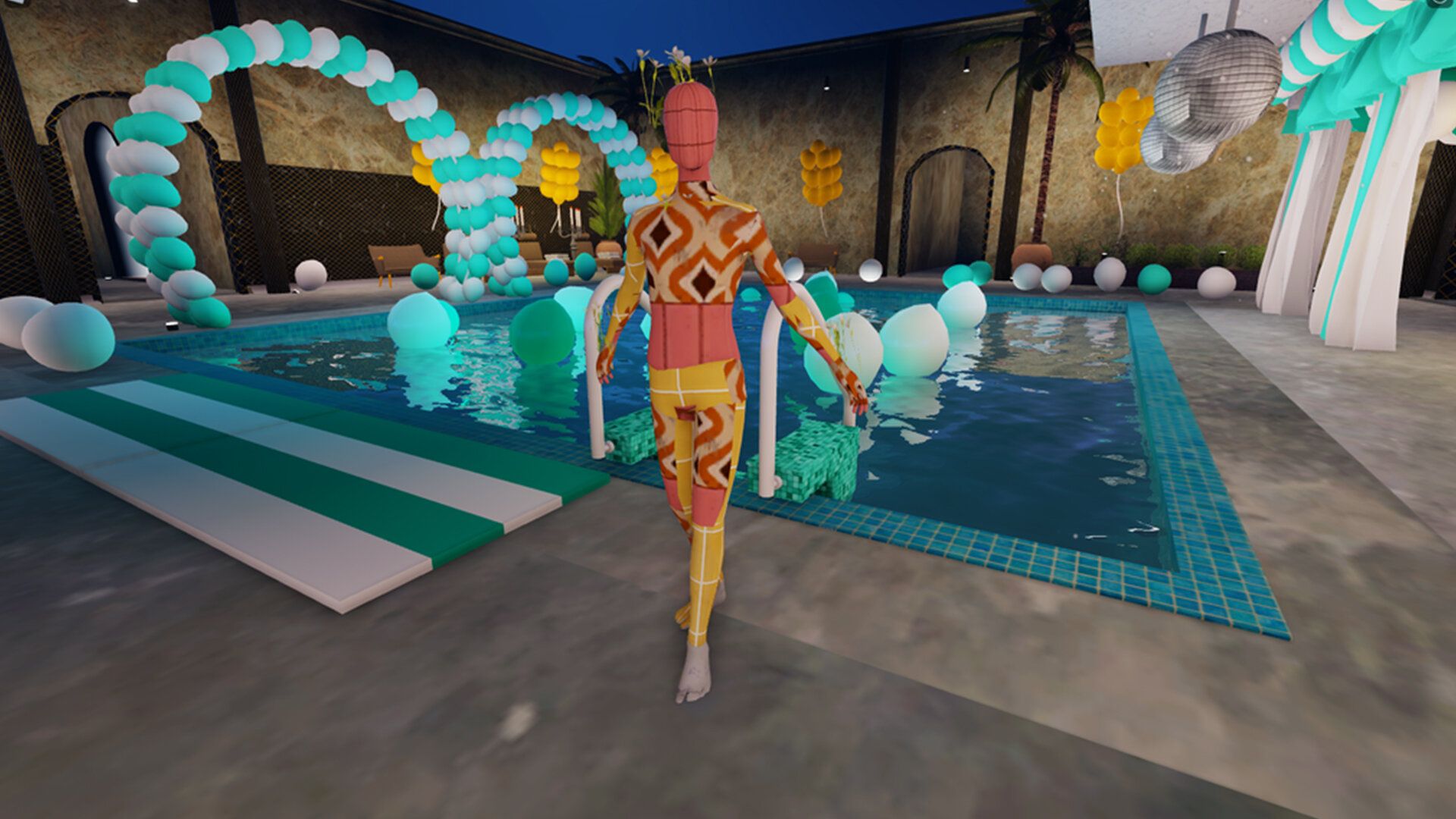 3. "Gucci Garden" by Gucci
The fashion brand celebrated their 100th birthday by unveiling "Gucci Garden Archetypes", a multimedia exhibition in Florence, Italy. At the same time, a virtual Gucci Garden space was also available to everyone on Roblox.
For two weeks, users could experience the different dynamic garden rooms and virtually try on, purchase, and wear exclusive Gucci items.
The metaverse and DOOH advertising
DOOH networks are also working to incorporate elements of the metaverse using 3D and other interactive features. Although DOOH is known for connecting digital and physical spaces, metaverse technology takes that concept to another level.
Some examples include using AR to overlay digital ads onto physical locations, or adding DOOH screens into high-traffic metaverse platforms. Picture this: A player on Roblox is exploring a lively park with other users, then they spot a virtual DOOH ad on the sidewalk.
We're looking forward to seeing the different ways DOOH can work with metaverse technology to create engaging campaign experiences.
Stay ahead of the curve
Whether you've worked with the metaverse before or you're just starting out, we hope this overview was helpful. If you're curious about other popular advertising trends, check out this infographic.
Want to keep up with other exciting industry content? Subscribe to the GTV Gist below for the latest news, trends, and insights.