Even in the midst of a global pandemic, the Super Bowl will be the biggest advertising event of the year. There might be fewer parties and packed sports bars on February 7, but families will still tune in from home, cook some BBQ, and catch those pop culture-filled commercials. Brands are doing their best to make the right campaign decisions despite a challenging 2020-2021 football season.
In this article, we'll give you an overview of how brands are approaching Super Bowl LV when it comes to budgets, messaging, and campaign strategy.
The lead up to the Big Game
At the start of the pandemic, brands from affected industries looked at their budgets and reallocated money to ensure a healthy financial future. The economic fallout from COVID-19 caused a slight drop in demand for Super Bowl-related partnerships, and complications during this football season, such as postponed games and sick players, have made many worry about getting involved.
CBS, the network airing this year's Big Game, has sold all of its A position spots (with some priced at around $5.5 million) but there's still inventory available— unlike what we saw with 2019's record-selling speed. We're less likely to see commercials from struggling industries like travel, film, and automotive; CPG and food & beverage brands are expected to take center stage. Also, advertisers can expect a $300,000 fee if they want CBS to show their ad on its live stream service.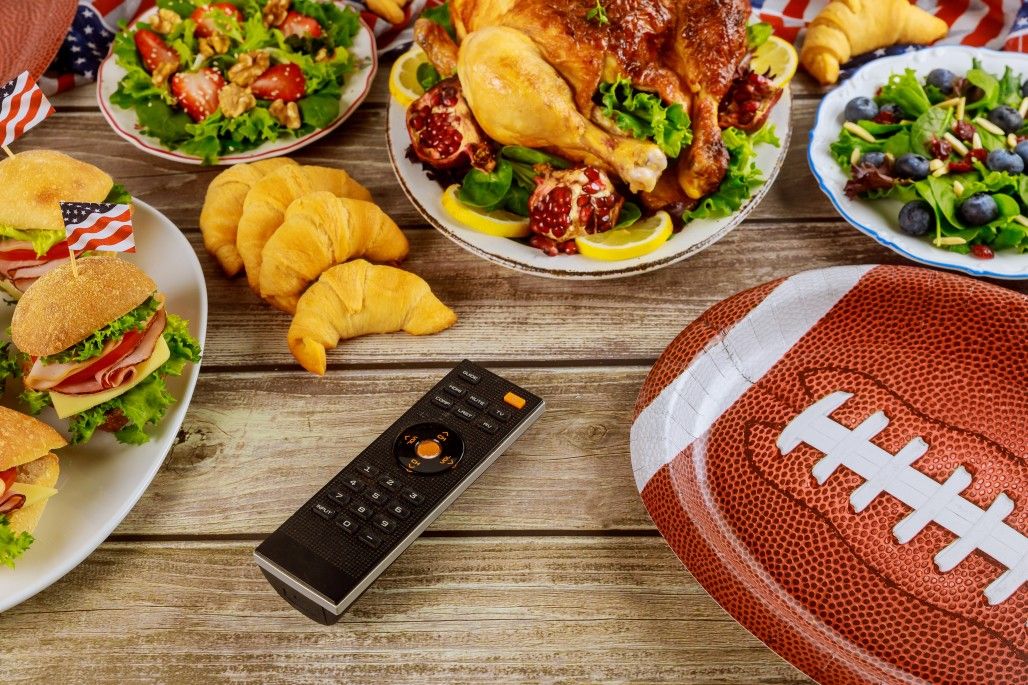 Although that price tag makes sense considering the Super Bowl typically draws an audience of over 100 million people, brands such as Hyundai Motor America are weighing their options.
Angela Zepeda, the company's chief marketing officer, said, "It's a big moment for a brand to stand out, but it's also a lot of expense for one day. If it was a normal year, it would be yes all the way, but there are still too many unknowns for us to commit."
Aside from in-game commercials, brands are testing the waters with COVID-conscious moves to engage with audiences before the Super Bowl.
Experimenting with a new football experience
Football is being shaped into a new environment nowadays. As the Super Bowl draws near, campaigns and partnerships are focused on encouraging social distancing, contact-less features, and staying home.
Lipton tea recently signed on as an official sponsor of Thrillist's project called "The New Gameplan," a site that posts articles aligned with a stay-at-home mentality. A few headlines include How to Host an At-Home Tailgate and 10 Fire Pits Under $300 That Will Warm Up Any Backyard Hang.
For the first time in NFL history, the Super Bowl will be completely cash-free thanks to Visa's plans for touchless payments. The process will apply to all payments including parking, concessions, and retail purchases. This will not only help attendees adhere to social distancing guidelines but also open opportunities for issuers and networks to reach users in new ways.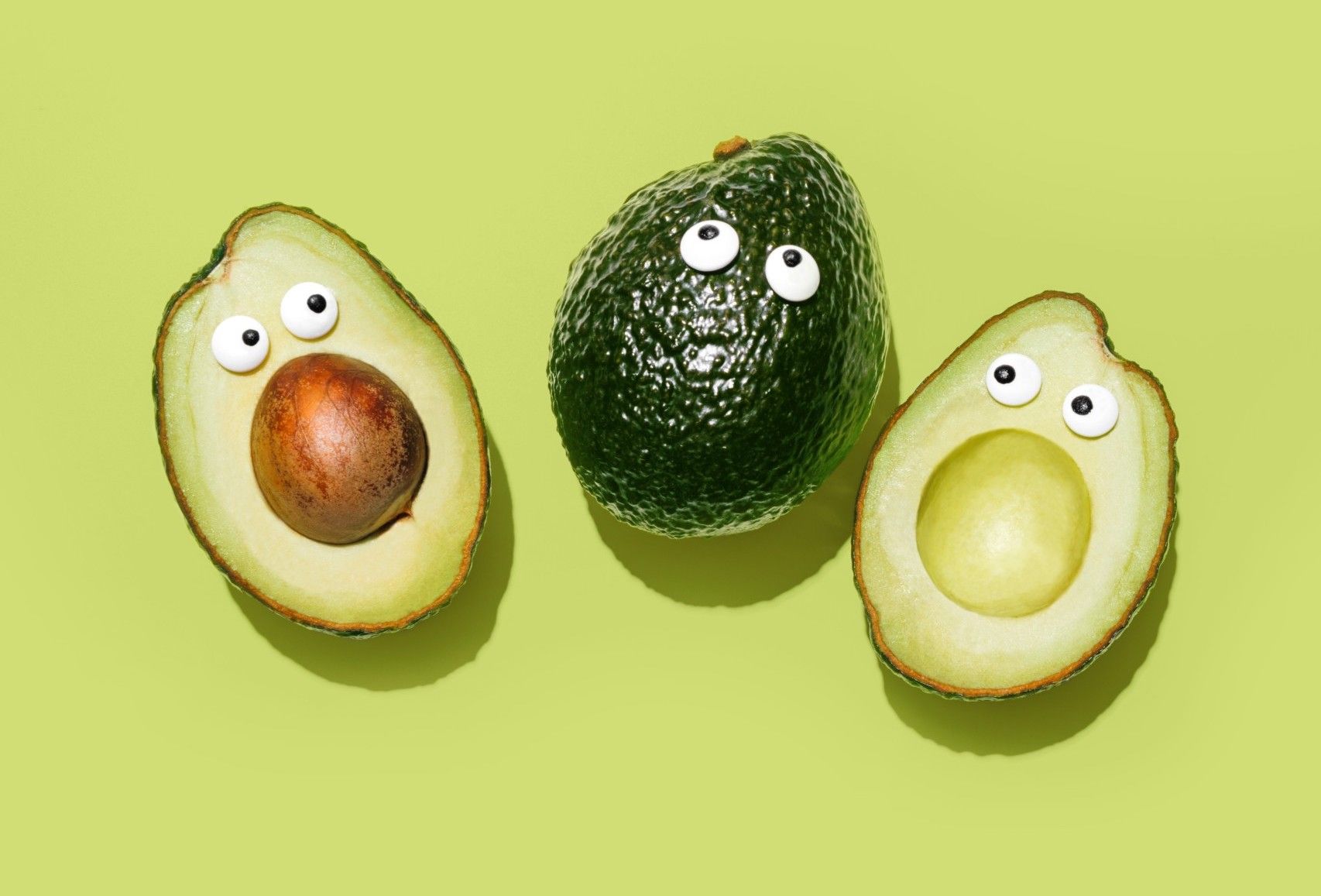 What tone are brands using?
Whether you're booking an ad during the Super Bowl or pushing a relevant online campaign, you're probably thinking: "Should our brand go down the comedic relief path, or should we acknowledge the state of the world in a serious light?"
To add some context, this isn't the first time Americans have had to make a tough call on the tone of Super Bowl marketing campaigns. In 2001, after the September 11 attacks, companies were also struggling to figure out what to say during the Super Bowl. Many expected brands to broadcast weighty patriotic ads, but ultimately most advertisers decided to be light-hearted.
This year, some are predicting that there will be a strong focus on racial justice and COVID-19 campaigns, but others say that there's an increasing desire from audiences to see something different.
Here's what Pepsi and M&M's have planned
Pepsi opted out of an official ad spot during the game (with many resources going towards the halftime show), but they recently launched "Dig In", a public platform used to commit $100 million in sales to Black restaurants over the next five years. Although their program calls attention to issues in America, Pepsi is running a vibrant, uplifting campaign to promote the initiative— which started December 26 during playoffs and will run until Super Bowl Sunday.

M&M's was the first brand to confirm a Super Bowl commercial, and they're planning to share an ad with a comedic tone. Their video is intended to make people smile, and the goal of the campaign is to "inspire people to find ways of connecting with each other," according to the company.
We believe that some brands are inevitably going to acknowledge the events of 2020 in a serious tone, but most are likely to lean towards the light side to provide a sense of relief.
Take advantage of the buzz
A key element of every Super Bowl is that millions of people across the U.S. will be purchasing way more food and beverages than usual. Grocery stores have consistently seen an increase in foot traffic leading up to Super Bowl Sunday, and the amount of planned retail spending surrounding the game was $17.2 billion in 2020.
We expect that brands will see additional sales in supermarkets since sports bars and restaurants are following capacity limits in many states. Even with fewer house parties, consumers will still use the Big Game as an opportunity to have fun and enjoy a giant meal at home.
That being said, brands who want to make the most out of the influx of people will dedicate resources towards in-store Super Bowl marketing as well as online campaigns. Here are a few ideas of what it could look like:
Targeting in-store shoppers
We're huge advocates of retail marketing, and creating safe experiences this year will be especially important for brands as shopper traffic increases. A few examples are to design endcap displays with interactive elements, such as a QR code that pulls up an augmented reality visual of the Super Bowl stadium, or preparing single-serve product samples to keep things hygienic.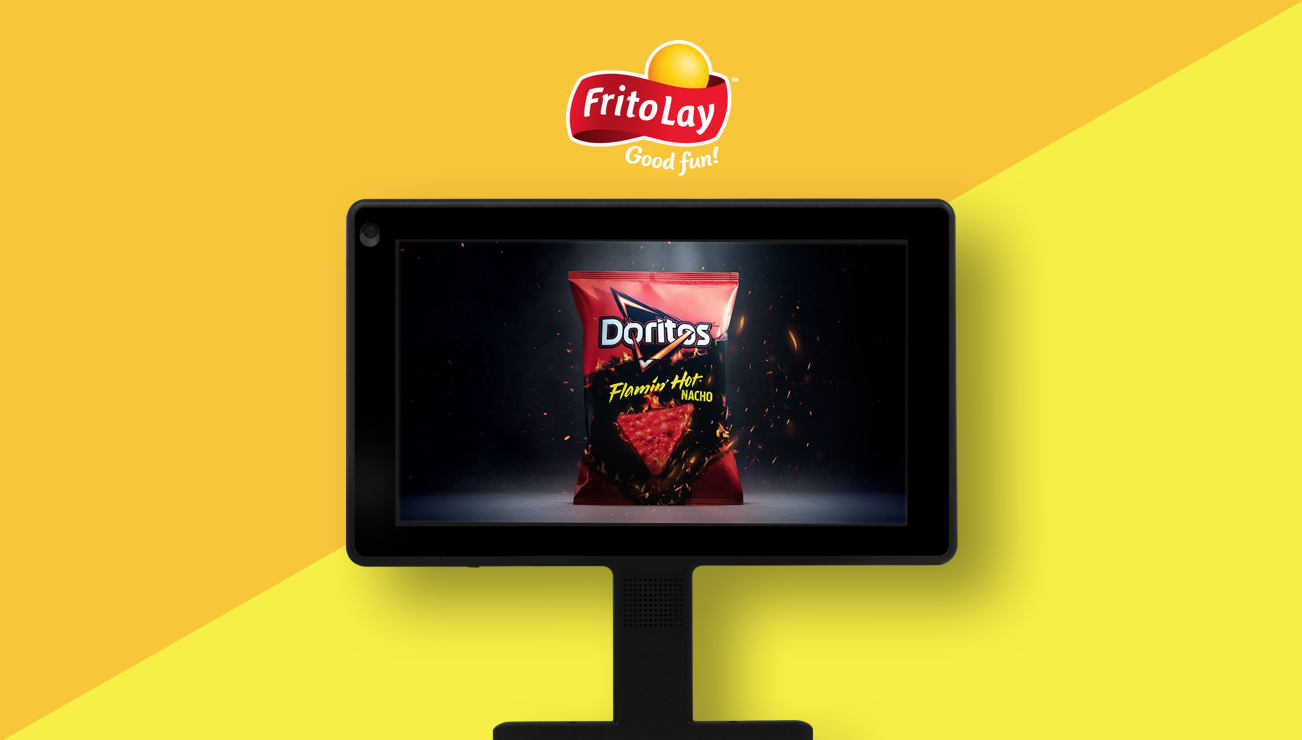 Another option is to use our advertising network, Grocery TV, which runs content on digital displays at the checkout aisle. Brands have full control of their creative and can communicate with customers in a trusted environment about products or special promotions as they wait in line.
Frito-Lay partnered with us to launch a new product and increase brand awareness leading up to their Doritos Super Bowl commercial in 2019. They were able to reach 1.1 million customers across 118 stores in 4 weeks and saw a 146.8% growth for Doritos during the campaign.
The power of social media
People spend a lot of time on their phones, and that'll be particularly true during Super Bowl LV with fewer distractions at home. Creating hashtags is a great way to interact with customers and gain insight as well as through immersive experiences like Gatorade's successful Snapchat campaign below.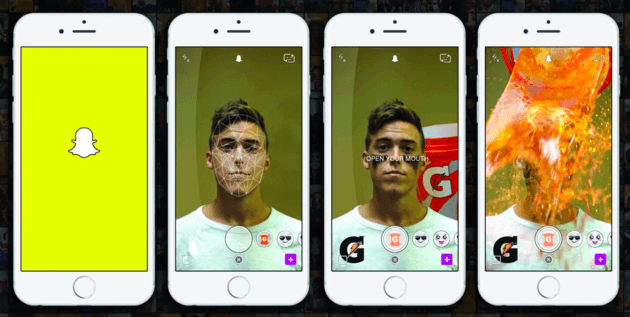 Odds are, your audience will be spending time on platforms like Twitter, Instagram, and TikTok during the Big Game. With COVID-19 preventing us from meeting in person or attending most games this season, recreating a similar atmosphere through technology will be a huge part of this year's brand campaigns.
How will you reach audiences at Super Bowl LV?
The pandemic has pushed brands into trying new strategies and attempting to figure out what consumers want to see during the game. We hope this article was useful for your brand to gain a sense of the Super Bowl marketing potential in 2021.

If you want to promote your brand in grocery stores leading up to the Big Game, reach out to us! We'll get you all set up in time for Super Bowl LV weekend.
Bring Your A Game In Stores