Super Bowl LVI will be the biggest advertising event of the year, even in the midst of an ongoing pandemic. Although the COVID-19 omicron variant is spreading, people seem more likely to plan get-togethers and sports bar hangouts this year than in 2021. Meanwhile, brands are doing their best to make the right campaign decisions despite a challenging 2021-2022 football season.
In this article, we'll give you an overview of how brands are approaching Super Bowl LVI when it comes to messaging and campaign strategy.
The lead up to the Big Game
At the start of the pandemic, brands from affected industries looked at their budgets and reallocated money to ensure a healthy financial future. The economic fallout from COVID-19 caused a slight drop in demand for Super Bowl-related partnerships in 2021, but NBC announced in mid-July that it had already sold 85% of its commercial slots for 2022. That typically doesn't happen until the month or even weeks before the game.
With higher demand comes higher price tags. NBC is charging up to $6.5 million for a 30-second spot (up from the $5.6 million CBS was charging in 2021). In 2022, we're likely to see more commercials from recovering industries such as travel, film, and automotive, but CPG and food & beverage brands are expected to play a huge role as usual.
Omicron is causing some hesitation and uncertainty with sick players and postponed games. But, with most deals signed and the Big Game fast approaching, it'll be interesting to see whether any brands decide to pivot at the last minute.
Brands at the Super Bowl: Who's in or out?
We saw many longtime Super Bowl advertisers sit on the sidelines in 2021, which created an opportunity for a few first-time buyers. This year, there's a mix of returning brands, newcomers, and another set of big names that decided to opt out.
Mars Wrigley, a brand that has advertised either M&M's, Skittles, or Snickers during the Super Bowl annually since 2010, announced that they're skipping this year's game. Instead, they're planning to focus on promotions and other marketing, such as interactive social media campaigns, rather than spending big on in-game commercials.
One notable newcomer at Super Bowl SVI is FTX, a cryptocurrency exchange platform. This is the first time crypto companies are airing national commercials during the Super Bowl— marking crypto's recent rise in popularity.
After opting out of last year's game, Avocados From Mexico decided to return as part of their effort to promote "big, bold brand updates," alongside a digital overhaul of their branding and a new tagline, "Always Good."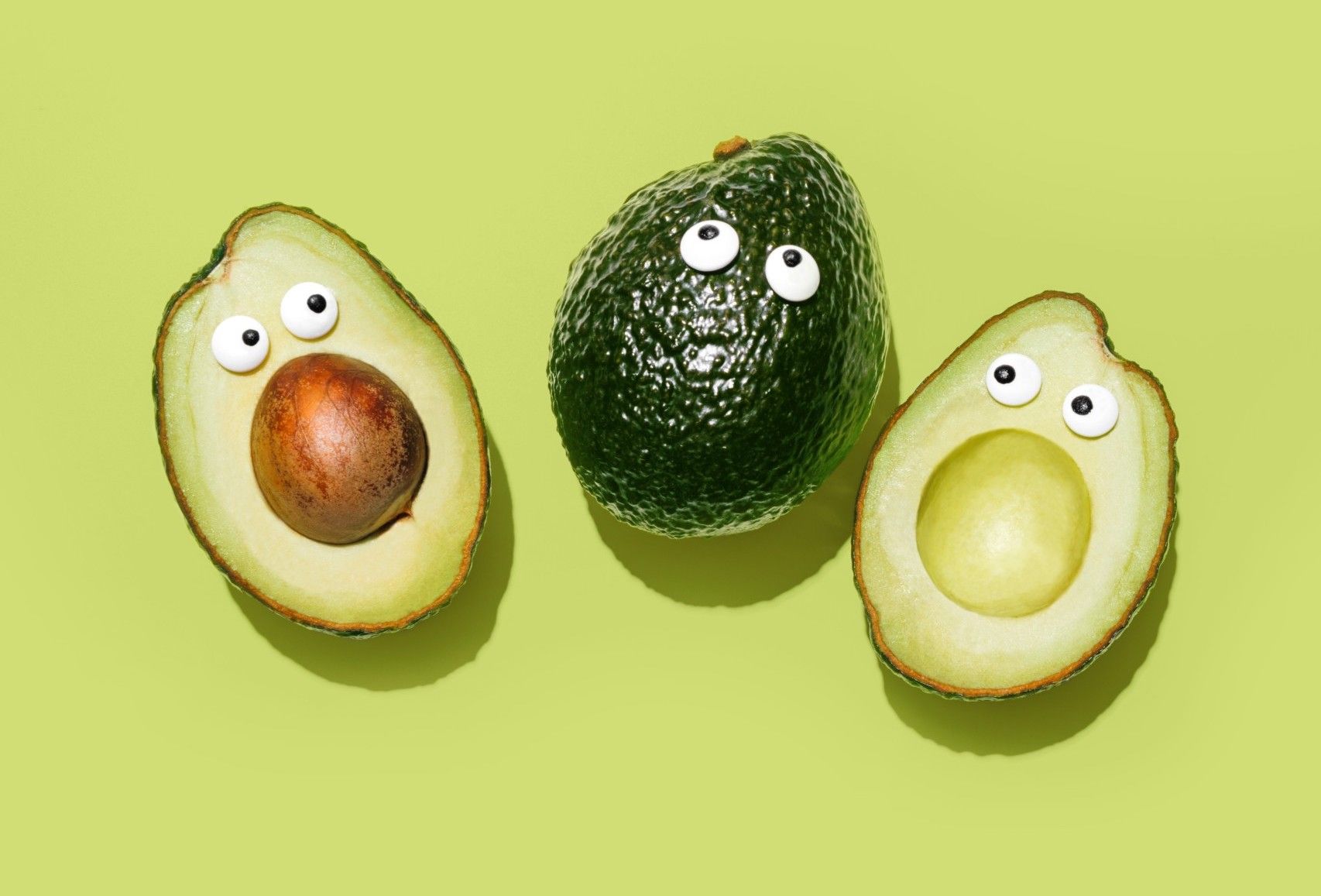 So, what tone are brands using?
Whether you're booking an ad during the Super Bowl or pushing a relevant online campaign, you're probably thinking: "Should our brand go down the comedic relief path, or should we acknowledge the state of the world in a serious light?"
To add some context, this isn't the first time Americans have had to make a tough call on the tone of Super Bowl marketing campaigns. In 2001, after the September 11 attacks, companies were also struggling to figure out what to say during the Super Bowl. Many expected brands to broadcast weighty patriotic ads, but ultimately most advertisers decided to be light-hearted.
This year, some might say there'll be a strong focus on human rights and COVID-19 campaigns, but others say that there's a desire from audiences to see something different.
Here's what Nissan and Frito-Lay have planned
Nissan's first Super Bowl ad since 2015 is called "Thrill Ride" and features actress Brie Larson. It's expected to have content that's more on the lighthearted side. Their chief marketing officer shared that the creative will entertain viewers and inspire some smiles.
Frito-Lay is returning to the Big Game with an ad for Flamin' Hot featuring both Cheetos Flamin' Hot Crunchy and the new Doritos Flamin' Hot Cool Ranch. We can expect to see an undisclosed "celeb superstar" in the commercial. Based on their past creative with celebs like Matthew McConaughey getting trapped in a vending machine, it's safe to say that they'll aim to make viewers laugh at Super Bowl SVI.
We believe that some brands are inevitably going to acknowledge the events of 2021 in a serious tone, but most are likely to lean towards the light side to provide a sense of relief.
Take advantage of the buzz
A key part of every Super Bowl is that millions of people across the U.S. will be gathering together and purchasing way more food and beverages than usual. Grocery stores have consistently seen an increase in foot traffic leading up to Super Bowl Sunday, and the amount of consumer spending surrounding the game was $13.9 billion in 2021.
That being said, brands who want to make the most out of the influx of people will dedicate resources towards in-store Super Bowl marketing as well as online campaigns. Here are a few ideas of what it could look like:
Targeting in-store shoppers & leveraging the uptick in traffic
For both non-endemic and endemic brands, the Super Bowl represents an opportunity to leverage the high traffic in grocery stores to reach their audiences. By advertising on place-based media networks like Grocery TV, brands can grab the attention of grocery shoppers with relevant, Super Bowl creative.
For CPG brands looking to make a splash, the grocery store is an obvious avenue for growing awareness for new products and increasing market share for staples. A few examples for CPG brands are to design endcap displays with interactive elements, such as a QR code that pulls up an augmented reality visual of the Super Bowl stadium, or preparing single-serve product samples to keep things hygienic.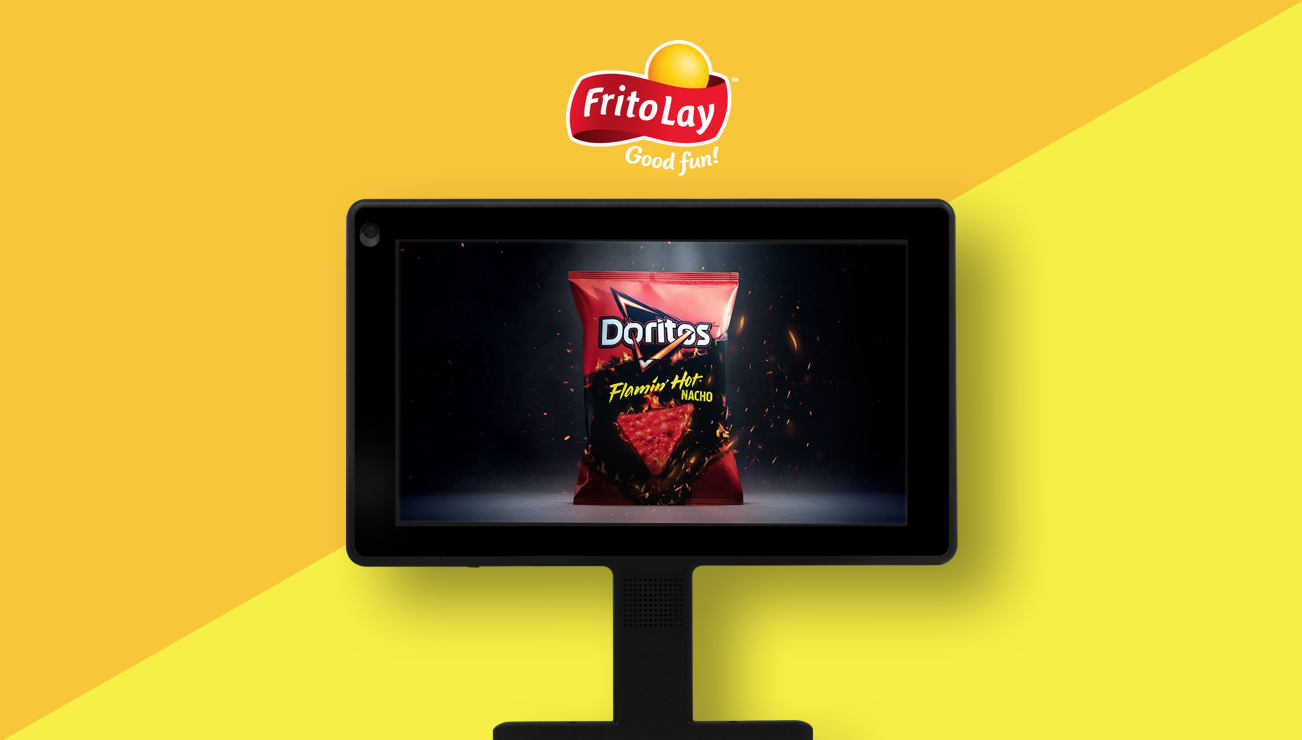 Frito-Lay launched a campaign on the Grocery TV partnered with us to launch a new product and increase brand awareness leading up to their Doritos Super Bowl commercial in 2019. They were able to reach 1.1 million customers across 118 stores in 4 weeks and saw a 146.8% growth for Doritos during the campaign.
The power of social media
People spend a lot of time on their phones. Creating hashtags is a great way to interact with customers and gain insight as well as through engaging experiences like Cheetos' Snapchat campaign below.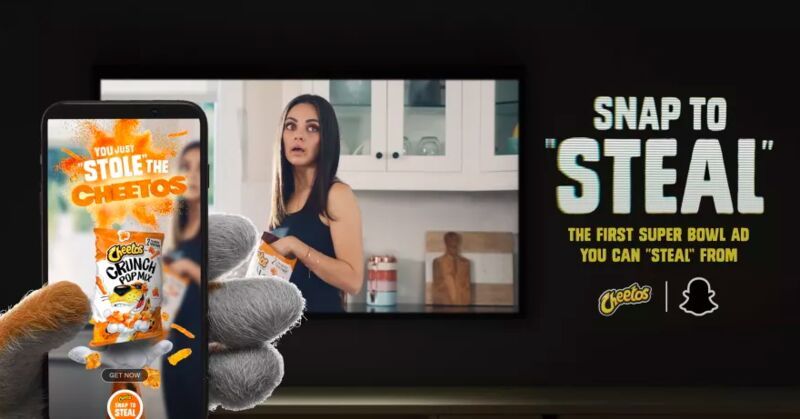 Odds are, your audience will be spending time on platforms like Twitter, Instagram, and TikTok during the Big Game. With COVID-19 preventing some of us from meeting in person or attending games because of local outbreaks, recreating a similar atmosphere through technology will be a valuable strategy for this year's brand campaigns.
How will you reach audiences at Super Bowl LVI?
What we know is the pandemic has pushed brands into updating their strategies and rethinking the way that they communicate with their audience. We hope this was useful for you to get a sense of the state of Super Bowl marketing in 2022.
If you want to promote your brand in supermarkets leading up to the Big Game, reach out to us! We'll get you all set up in time for Super Bowl LVI weekend.
Bring Your A Game In Stores