Our recent survey showed that 95% of consumers regularly visit the supermarket in person, and 75% of them visit 1-3 times a week. That gives brands a solid opportunity to reach their audience in the real world while they're shopping and less distracted by computer screens, television, or their phone.
In this article, we'll take a closer look at what supermarket advertising is, what it looks like, and how it can help you grow your brand.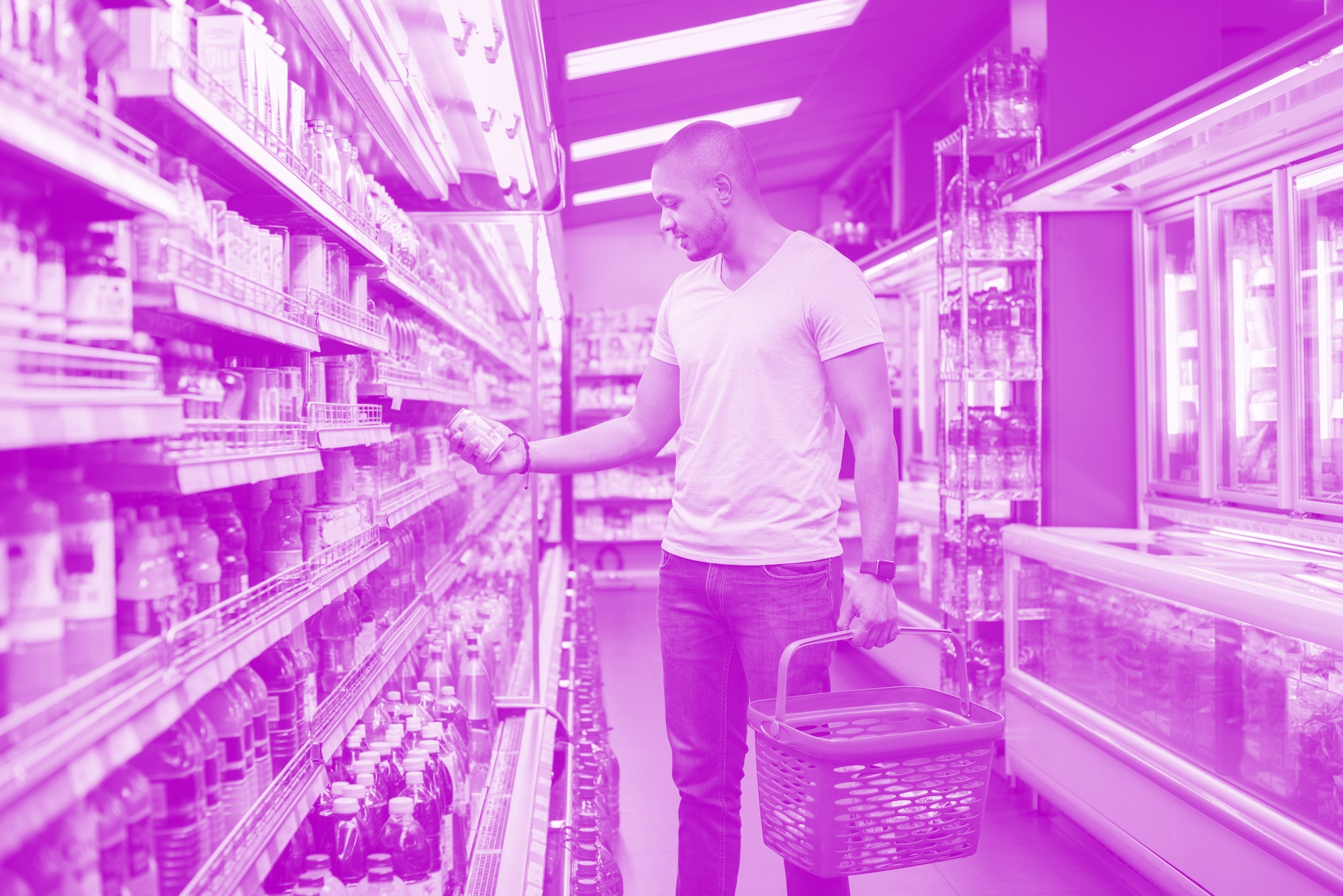 So, What's Supermarket Advertising?
Supermarket advertising is any opportunity for brands to market their products to shoppers in a supermarket or grocery store, and this can be seen in different formats and sizes.
Here are some examples:
         • Shopping carts with ads along the side or on the handle bar
        • Printed graphics on the floor
        • Coupons printed on receipts
        • Digital screens in high traffic areas like the checkout aisle
        • Posters on or between the shelves
        • Large displays at the end of an aisle (free samples, anyone?)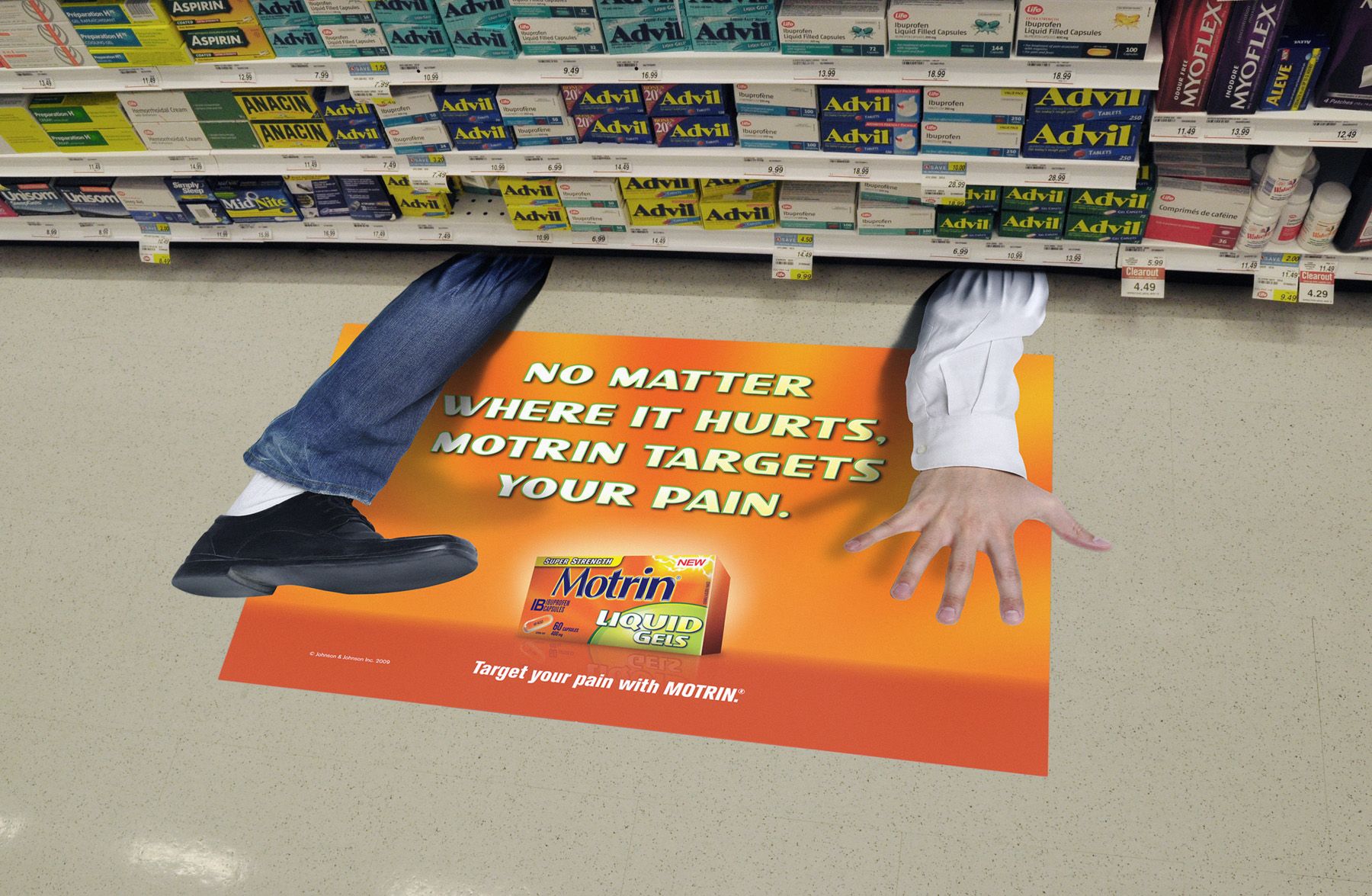 Some might assume that supermarket advertising is only effective for brands that are found in stores, but grocery shoppers are actually known for making purchase decisions far beyond food, beverages, and other endemic products.
What Makes Supermarket Advertising So Impactful?

Tapping into Supermarket Traffic
Frequency
Did you know that consumers visit grocery stores 4 times more than any other retail channel (6.4 trips/month)? Although there has been a rise in food deliveries and curbside pickups during the pandemic, supermarkets in the U.S. continue to see steady foot traffic throughout the year as an essential business.
Consumers value the in-person shopping experience, and that doesn't seem to be changing any time soon. Brands that advertise in grocery stores gain repeated exposure, which makes it more likely that their audience will remember their messaging.
Audience
Whoever your target audience may be, odds are you can easily reach them at the supermarket. We know that about 98% of grocery shoppers influence household purchase decisions in areas like finance, insurance, auto, real estate, education, and entertainment.
So, even if your brand isn't carried in the grocery store, you can still feel confident that you'll be reaching people who could be your customer.
Establishing Connections on the Customer Journey
Grocery shopping at physical stores is a part of most peoples' routine, and it's (arguably) a time when they're less distracted by other screens. This is a good moment to connect with them as part of a cohesive campaign across multiple channels throughout the customer journey.
Part of a strong omnichannel strategy is establishing multiple touch points on and offline. For example, someone might see a television ad for a car while they're at home and then be reminded once again while they're out running errands at the supermarket.
That second reminder might help drive them to the auto dealership or, at the very least, serve as another opportunity to keep the brand top of mind.
Reaching Audiences in a Trusted Environment
Supermarkets are considered to be brand-safe and trusted environments located in the center of the community. There's no such thing as ad-block for advertising at grocery stores, and you don't have to worry about your ad being placed on an unfriendly website (potentially deterring new or existing customers).
Boosting Engagement with Contextual Advertising
Consumers are more responsive to ads that speak to their specific environment or mindset in the moment.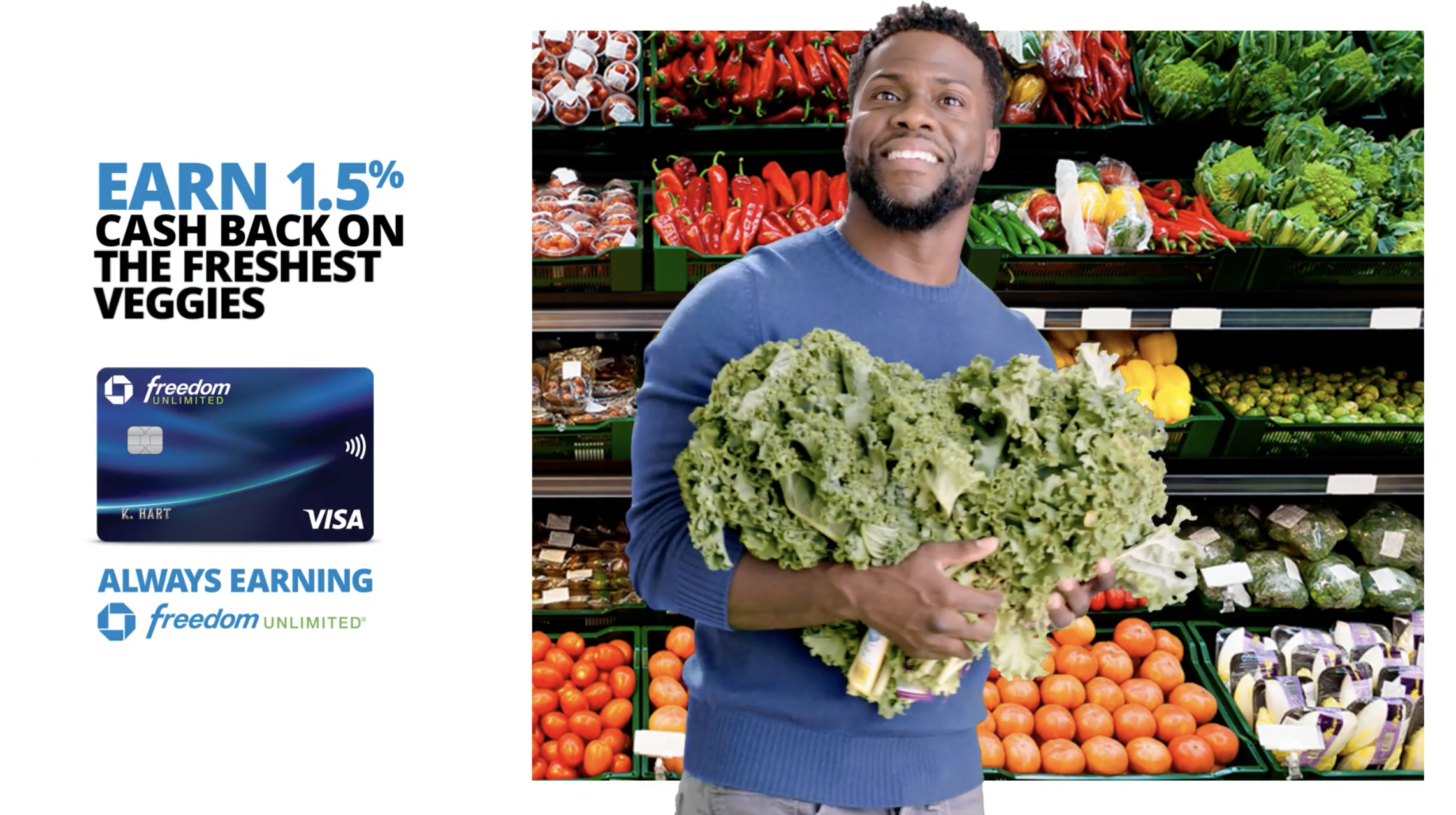 For campaigns in supermarkets, it'd be helpful to incorporate grocery-related content even if your brand isn't necessarily found in stores. For example, Chase Freedom ran an ad on Grocery TV showing Kevin Hart carrying produce to promote their card that offers rewards on grocery shopping.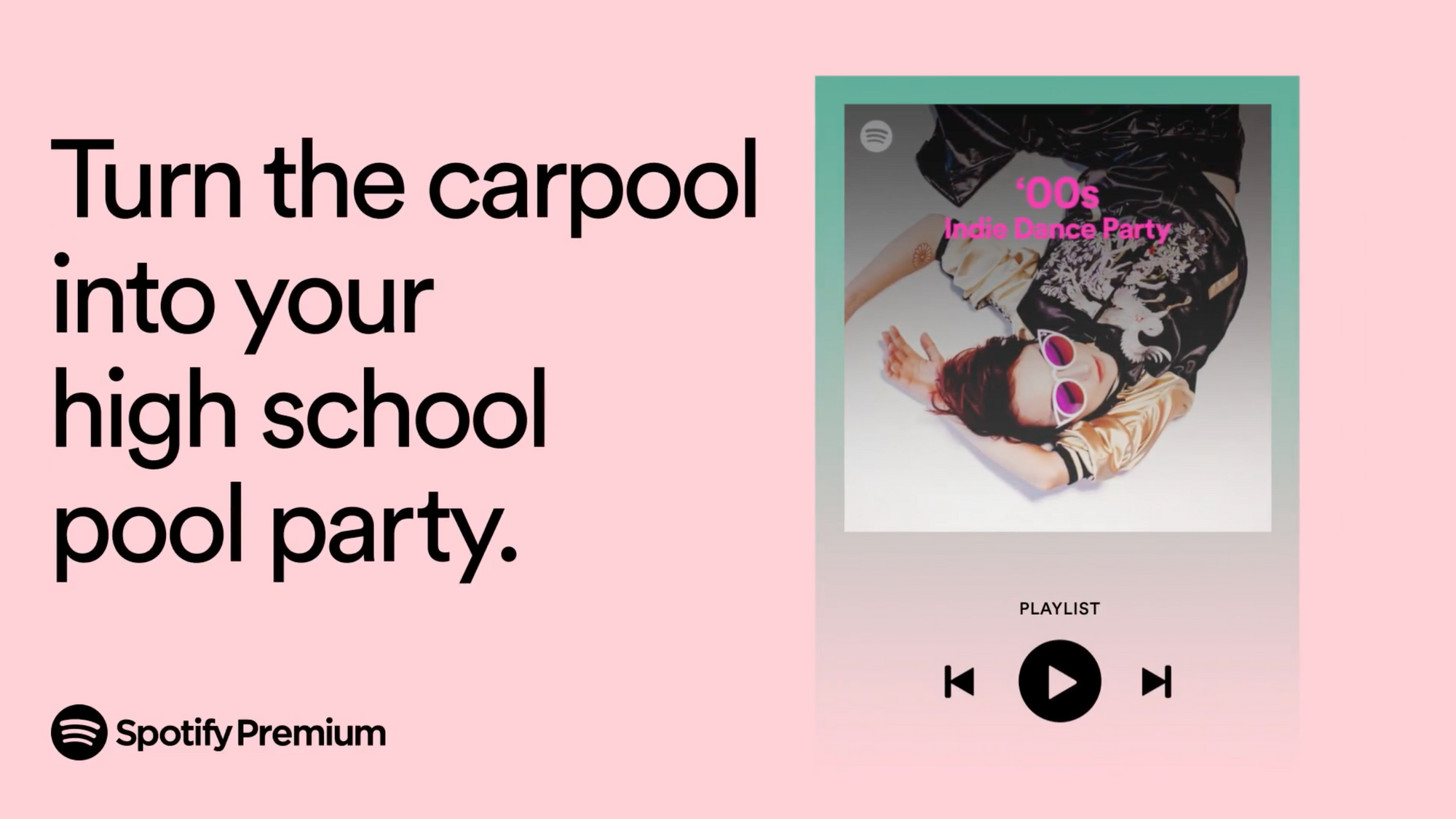 Considering your audience's mindset or behaviors associated with grocery shopping can also be an effective way to encourage a response. Spotify launched a campaign on our network that reminded shoppers of the brand right before they got into their car, encouraging them to open the app and play music during a carpool.
Endemic Brands In-stores: Encouraging Impulse Purchases & Brand Switching
If your brand can be purchased in supermarkets, there's a huge opportunity to encourage impulse buys by advertising at or near the point of purchase (POP). A recent study actually showed that Americans tend to spend about $250 on impulse purchases over any given month.
Many shoppers get into a habit of picking the same brands when they shop, but (as we've seen during the pandemic) they're more willing to switch their preferences or try new options than you might expect. By reaching your audience in stores near competitors, you have a chance to influence their decisions while also raising awareness for your brand in a unique setting.
Interested in supermarket advertising?
We hope this gave some insight into the benefits of reaching consumers at the supermarket. If you want to learn more about how to use supermarket advertising in your media mix, subscribe to our GTV Gist newsletter: