Anheuser-Busch ran two campaigns to boost awareness for their new product, Michelob ULTRA's Organic Seltzers, and announce the official launch while encouraging purchases.
The campaigns ran in Bashas' grocery stores across major Arizona DMAs, including Phoenix and Tucson, over a few weeks in December 2020 and January 2021.
The campaigns targeted consumers over the age of 30 with healthy lifestyles who shop better-for-you, organic products.
Anheuser-Busch's goal was to grow pre-launch excitement around the new Peach Pear, Spicy Pineapple, and Cucumber Lime Organic Seltzers with shoppers in Bashas', and then continue boosting awareness once they were available in stores.
The creative initially highlighted the new product's sleek branding, flavor variety, and differentiation as an organic alcoholic beverage. Post-launch, they added enticing shots of the seltzers being poured at a beach to encourage shoppers to try the products.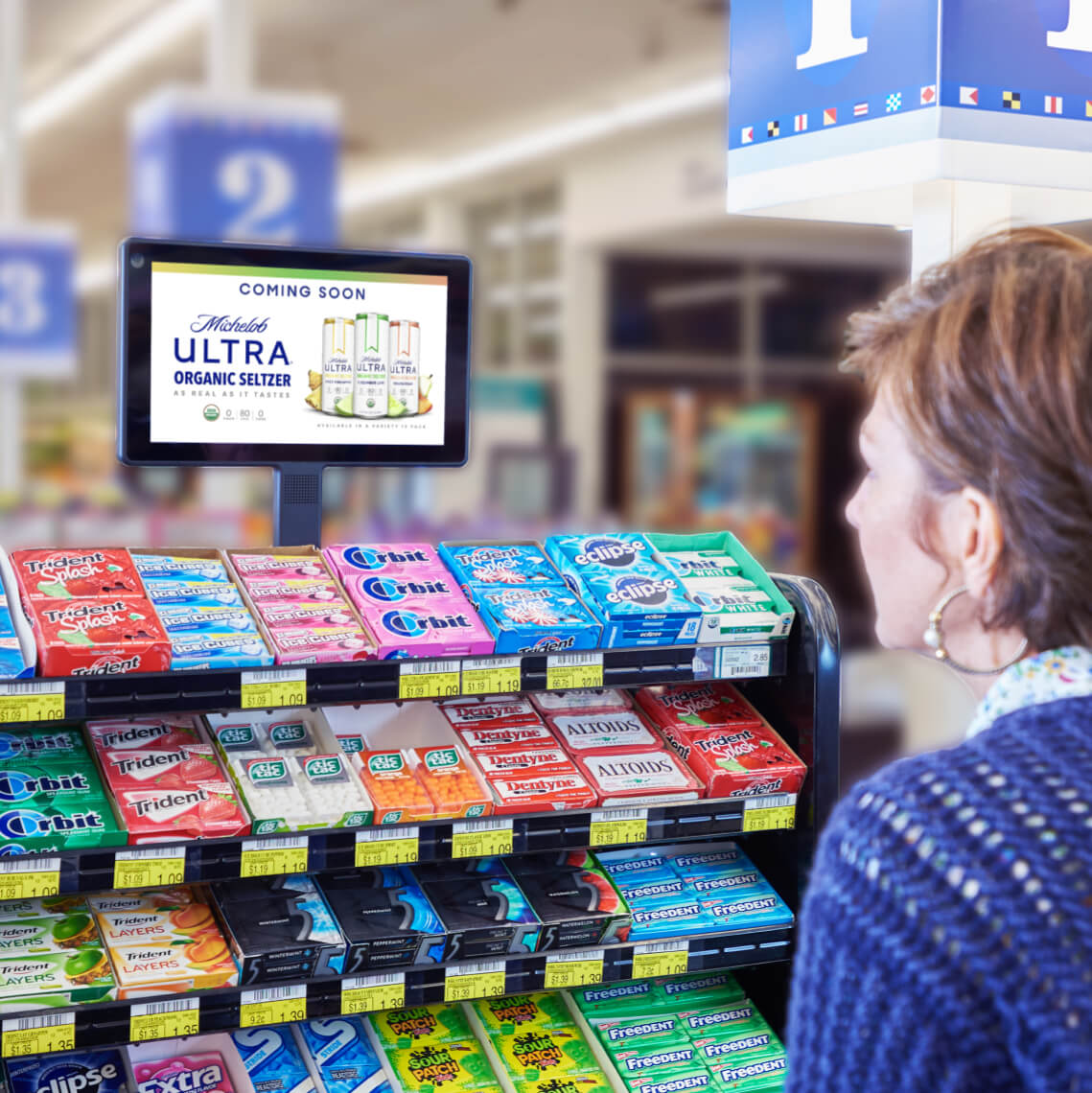 Shoppers Reached
(for both campaigns)
Promoting a new

product launch

Product launches are exciting, yet critical events for brands that want to make a measurable impact on consumers in a short period of time.

It's often challenging for brands to gain the exposure they need to have a successful launch. Advertising before and after the release date on Grocery TV's flexible platform can help capture an audience's attention right where the products are sold.
Why do brands leverage Grocery TV to promote new products?
Grocery TV's software platform makes it easy for brands to update creative at any point during their product launch campaign.
By reaching shoppers in grocery stores, the highest traffic retail environment, brands will keep their product top of mind leading up to the launch date and continue growing awareness thereafter.
They engage consumers where they can actually buy the new product - near or at the point of purchase. Having a touch point in grocery stores makes it easier for consumers to act on what they're seeing.
Download the full

case study.