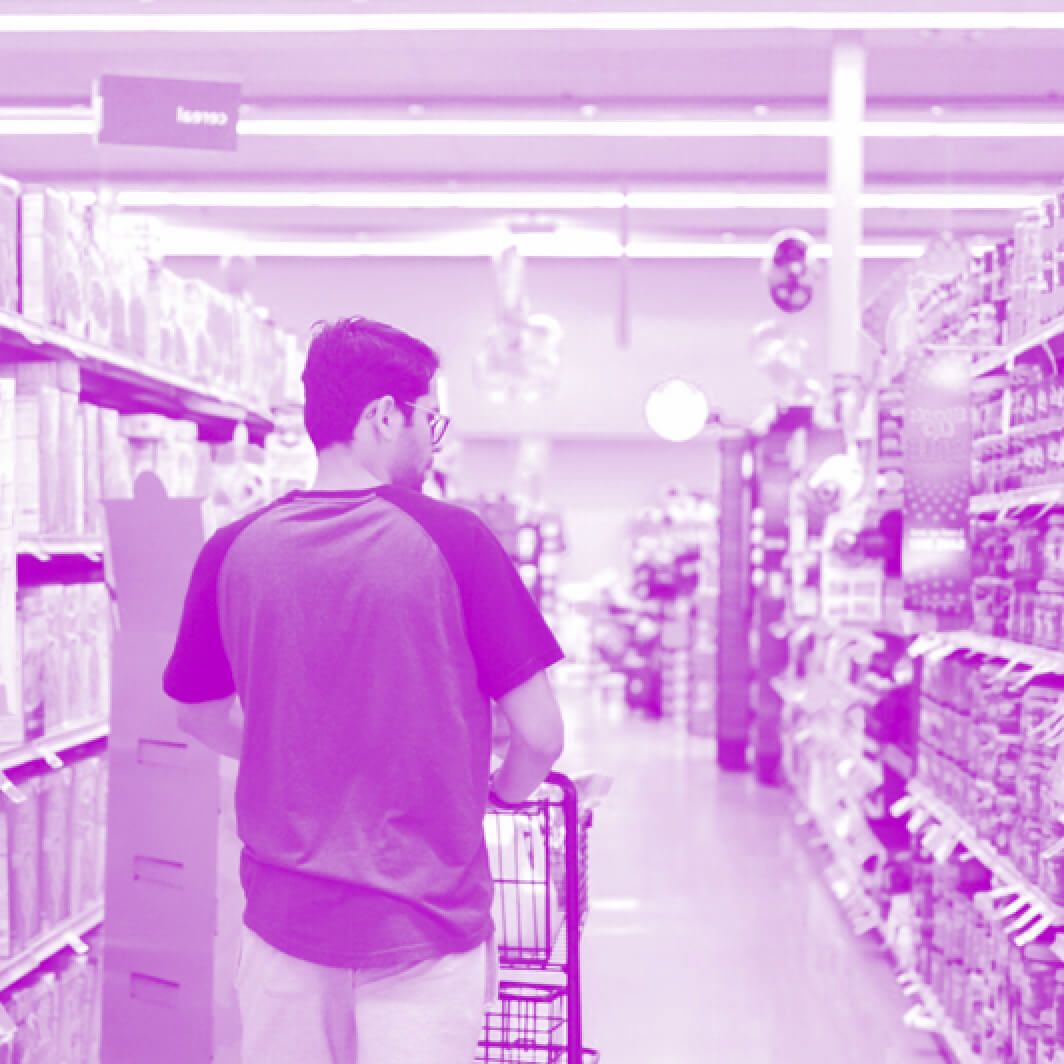 Bimbo ran an advertising campaign on Grocery TV to test its effectiveness at reaching their target consumer and driving center-store sales.
The campaign ran in Dallas-Ft. Worth and Houston, TX from February 27 to April 1, 2019 targeting Hispanic consumers.
The study involved comparing the sales performance of 15 test stores with 5 control stores as well as looking at how products performed historically.
We conducted a regression analysis with the sales data from Bimbo products during the 2-month campaign from 15 test stores and 5 control stores. We also compared this data with overall year-over-year sales performance.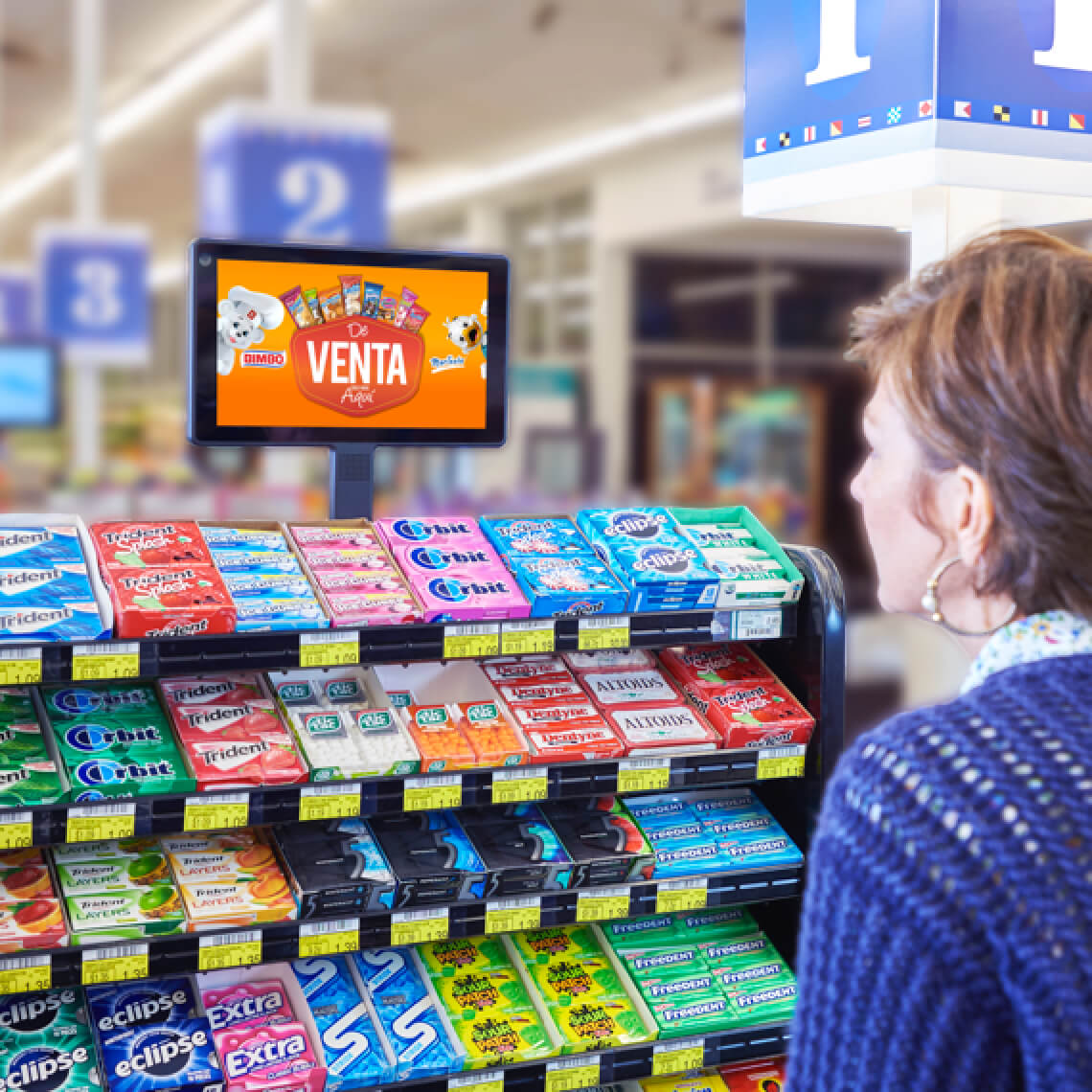 Lifting sales for

center-store

products

Center-store products face a couple unique challenges related to their location in stores.

The center store can be crowded with many product options making it difficult to stand out to consumers. Consumers don't always visit every aisle in the center store, which reduces brands' opportunities to reach them on their shopping journey.
Why do center-store brands use Grocery TV?
Center-store brands use Grocery TV digital advertising as another touch point with consumers—a repeat exposure that allows them to stand out from competitors.
Grocery TV gives center-store brands guaranteed visibility. Brands know they will be top of mind for consumers, whether they saw the brand's products during their visit or not.
Grocery TV's video advertising displays give center-store brands a compelling medium to highlight new/seasonal products, promotions, or simply grow market share.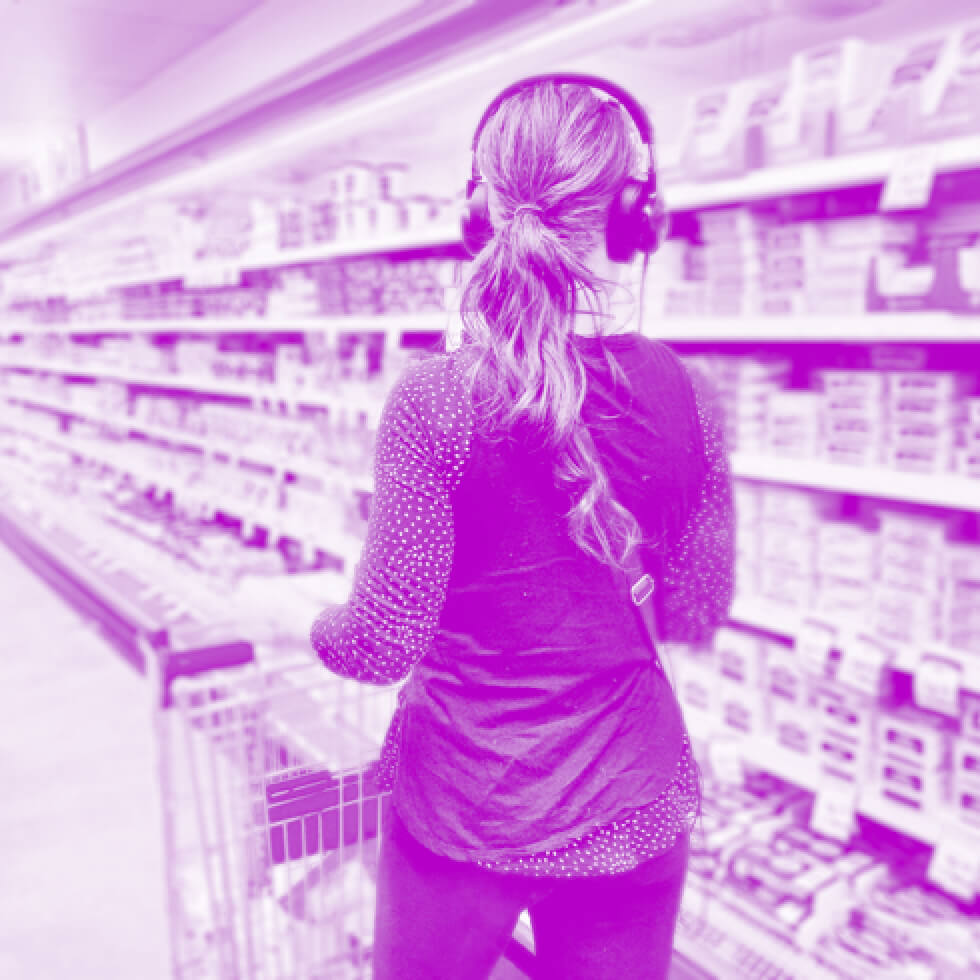 Download the full

case study.