Grocery TV for Real Estate
Promote new listings for sale or lease
Gain a competitive advantage
Stay top of mind with local customers
Build awareness of your personal brand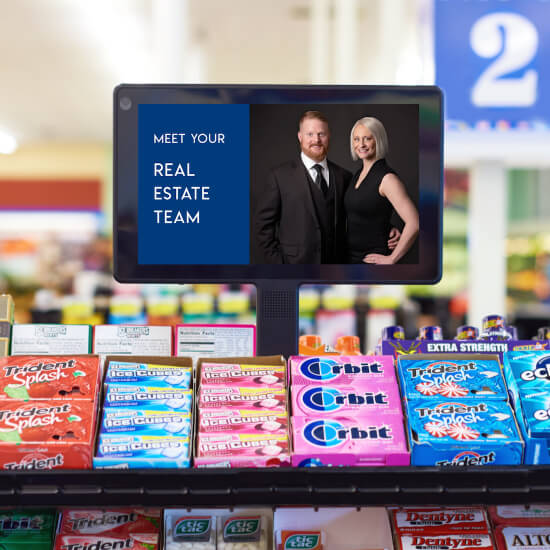 Blog Article
Real Estate Marketing Strategy: RE/MAX Stays Top of Mind with GTV
Real estate agents look for potential clients on every marketing platform out there, both online and offline. Here's how RE/MAX used Grocery TV as a unique medium to promote their agency among a crowded market.
Learn more
A few of our Real Estate customers
Business Types
Stand out from the competition
Real estate professionals use grocery store advertising to target key decision makers and build awareness of their brand in an innovative marketing channel.
Realtors, real estate brokers, and agents
HVAC, general repair, and plumbing services
Interior designers and architects
Real estate appraisers and inspectors
I just love the reaction I get from my clients! It is a fun new way to advertise for my clients!
Bryan Realty
Download the full

media kit.