Back-to-school season is closer than you think, but how are shoppers approaching the new school year? With schools across the country seeing more and more in-person learning, will parents and students be packing more school lunches? Are they looking for specific items in their local grocery store aside from food products?
We surveyed 1000+ U.S. grocery shoppers to better understand their preferences and needs for back-to-school.
Below you'll find an infographic with a recap of our findings: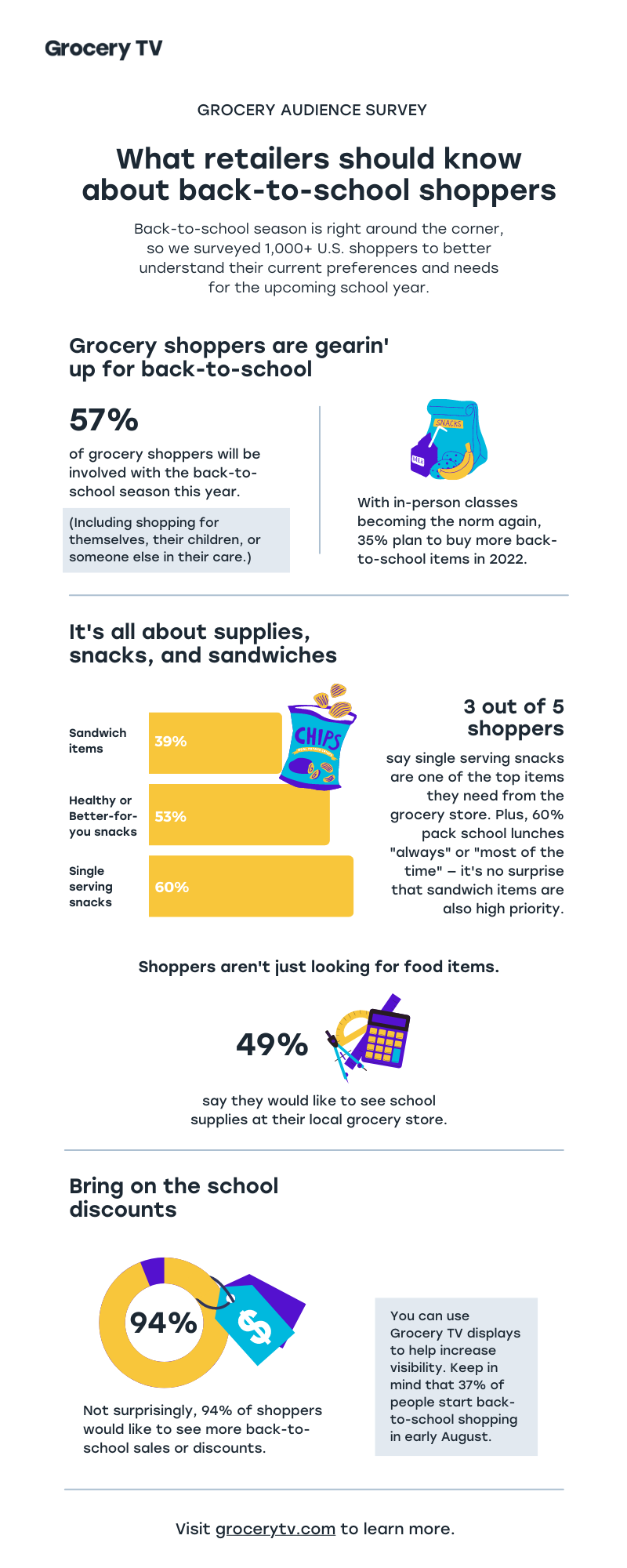 Let us know what you'd like to learn from shoppers
Our team runs multiple surveys throughout the year to check in on U.S. shopper behavior and preferences. If there's something you'd like for us to include in our next survey, feel free to reach out!
Chat with us