As the Delta variant spreads across the country, it feels like we're taking two steps back from the normalcy we've been working towards since vaccines became available. When it comes to advertising, there's now a collision between positive ad campaigns created early in the year and the gloomy mood brought on by a rise in COVID-19 cases.
Experts predicted that back-to-school 2021 would bring a huge boost in retail sales, and many school campaigns celebrated a return to in-person learning. However, the coronavirus has (yet again) thrown us a curveball. Educators, parents, retailers, and back-to-school brands alike will have to face another uncertain season.
Despite this, marketers and agency executives aren't pressing pause on advertising spend as they did at the start of the pandemic. The ad industry has seen this play out before, and they've learned and adapted accordingly.
A focus on flexibility has been built into ad deals and strategies over the last year-and-a-half, making it easier for advertising to be adjusted on the fly as consumer sentiment changes.
In this article, we'll explore five interesting back-to-school ad campaigns that offer insight into the way brands are approaching the season and share helpful advertising tips to consider this fall.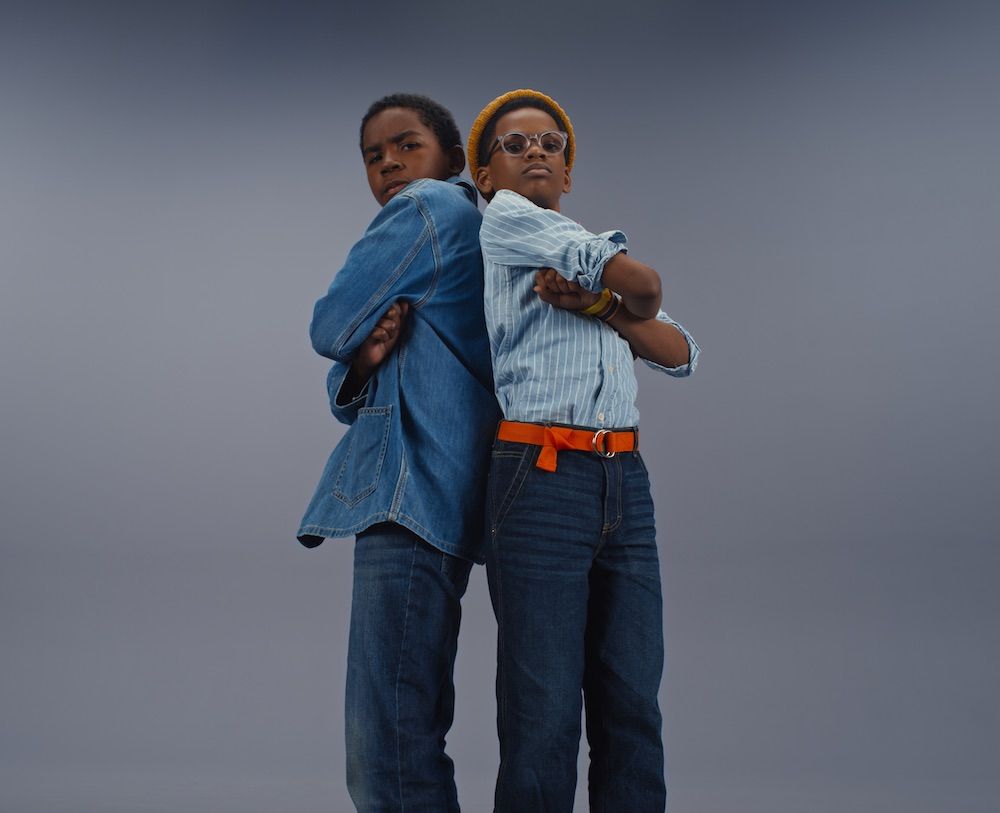 1. "Today is Someday" by OshKosh B'gosh
This campaign from OshKosh B'gosh, an American children's apparel company, bridges past to present while championing the dreams, courage, and determination of children. OshKosh's school campaign features child actors playing the young selves of celebrities like Mariah Carey, Outkast, and Muhammad Ali.
The push will include three different creative videos that show the actors dreaming of the future— aiming to encourage children everywhere to dream big as they head back to school.
2. "Unlock Brighter Futures" with General Mills
U.S.-based food company General Mills started a mobile-based campaign that offers students and educational institutions a chance to win rewards during back-to-school season.
The company (which markets brands such as Cheerios, Yoplait, and Nature Valley) launched the school campaign as part of its Box Tops for Education initiative to raise money for schools. General Mills felt it was appropriate to create a promotion that helps families buy products that benefit them and their schools.
3. "Future Together. Jeans Forever" by American Eagle
Apparel retailer American Eagle unveiled a new back-to-school campaign that focuses its messaging on the joy students will likely experience being with their friends. With the return to in-person learning (at least in some capacity) wardrobes are likely to adjust, hence the brand's emphasis on the denim category.
The brand also introduced an augmented reality (AR) experience with Snapchat called Dress Yourself, which enables shoppers to try on and shop selected looks from the brand's back-to-school collection using their self-facing camera.
4. Enjoy back-to-school produce favorites with Oppy
With students headed back to their classrooms this fall, or getting ready for a hybrid learning schedule, Oppy is putting lunchbox favorites from its collaboration with Ocean Spray on display in its back-to-school campaign.
Oppy, a fresh produce distribution and marketing company, is presenting its berries, grapes, and citrus under the umbrella of the campaign's positioning line: "The new school way to enjoy Ocean Spray."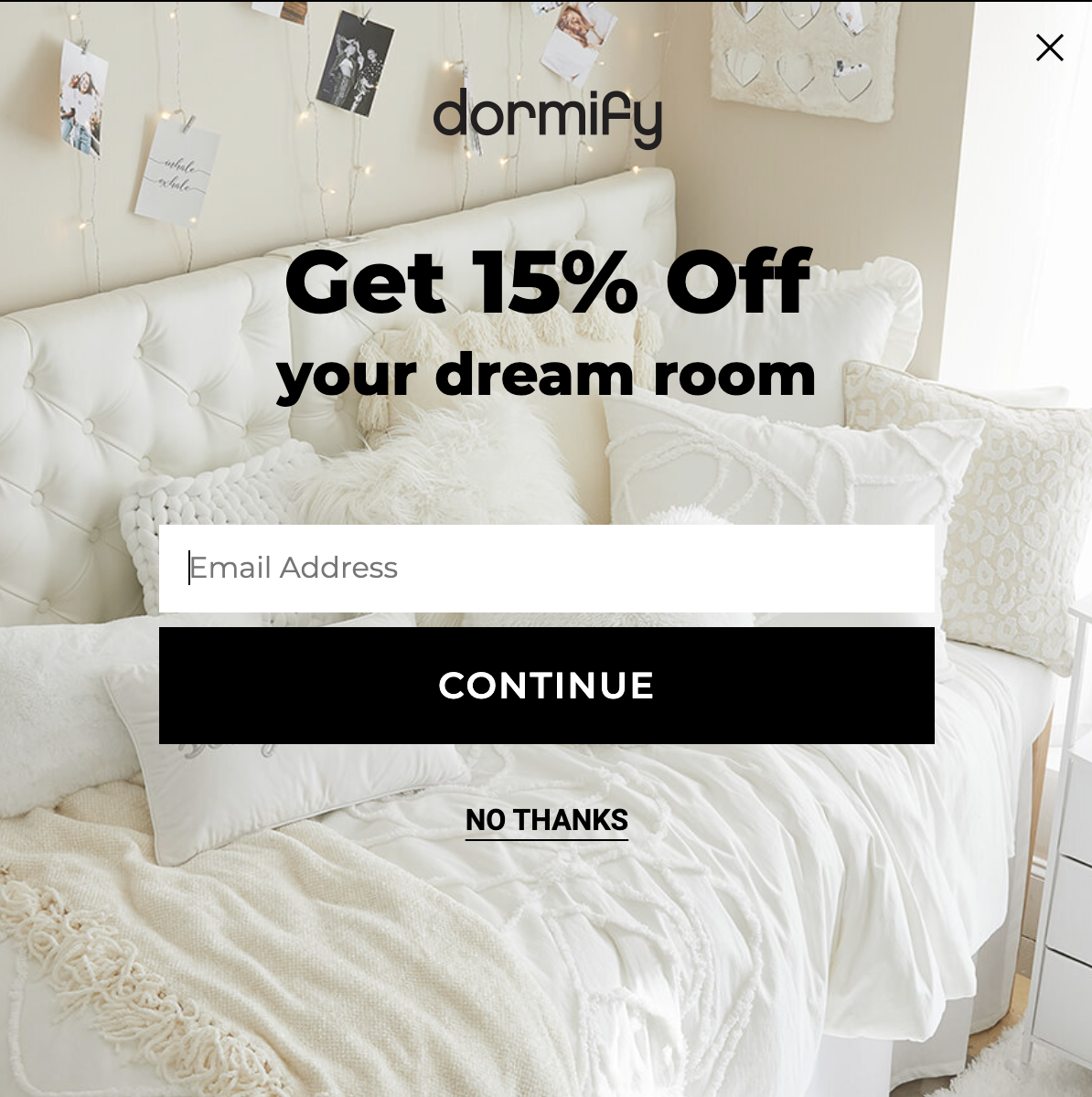 5. Design your dream dorm (virtually) with Dormify
Dormify, an ecommerce platform, is allowing students to create virtual room designs for their college dorms or first apartments. Excited young adults can organize their small spaces and conveniently shop for their chosen products directly from the Dormify platform.
The company begins the buying experience by offering new shoppers 15% off discounts, which is sure to be appreciated by students who've encountered financial trouble over the last year.
Fall 2021: 5 Digital Out-of-Home (DOOH) advertising tips
Despite the circumstances with COVID-19, people feel more confident about shopping in person and planning social gatherings with their loved ones this year. That means that showcasing your brand in stores will help you stand out and stay top of mind as they shop for gifts and festive supplies.
DOOH, the tech-enhanced version of traditional OOH advertising, is an impactful channel to use in-stores because it combines both the power of digital marketing technology with the impact of reaching consumers in a unique environment when they're less distracted by other screens.
Here are 5 tips from our team to help your brand make the most of the fall season using DOOH:
Showcase your brand with supermarket advertising
Supermarkets are an essential business, and you can feel confident about running DOOH ad campaigns in stores even amid the recent rise in COVID-19 cases. Our team expects to continue seeing high foot traffic in grocery stores and other highly frequented retail spaces.
Incorporate programmatic DOOH to keep your options flexible
Buying ads on DOOH displays using automated exchange platforms makes campaign planning extremely simple, and allows your brand to stay flexible with time and money during this unpredictable season. Through demand-side platforms (DSPs), targeting tactics are used to segment audiences so that you only pay for ads delivered to the right people at the right time.
Boost your brand using various touch points throughout the day
The holidays are always a busy time of the year, even during a pandemic— people are occupied with their usual errands plus gift shopping for friends and family. By utilizing DOOH displays in multiple locations, you can become a memorable part of your audience's daily routine.
Keep your campaign content relevant and up-to-date
Because of the channel's digital nature, DOOH ad content can easily be updated at any point much like an online campaign. If one of your campaigns has messaging that needs to be changed because of a COVID-related development, for example, you can often make it happen that same day.
Create campaigns that shoppers want to see this fall
According to our recent consumer insights survey, 61% of consumers in the U.S. prefer to see ad content that's humorous this holiday season, while 39% say they'd like to see heartfelt campaigns. Subscribe to our blog to get a heads up when we publish the full survey results.
What are your brand's marketing plans?
Although this back-to-school season is shaping up to be just as unpredictable as last year, many brands are making adjustments and pushing forward with their marketing campaigns.
Common themes that we've seen so far include messages of hope, AR/VR experiences, and initiatives that incorporate discounts or donations.
Whether you're about to launch a school campaign or get a head start on fall holiday promotions, our team would be happy to help your brand get in front of consumers. Grocery TV, our in-store advertising network, allows you to communicate with your audience in a brand-safe space, all while validating each impression in real-time.
Chat with our team