Programmatic Digital Out-of-Home (pDOOH) continues to be utilized by more and more advertisers, with ad spend more than doubling in 2020 year over year, but it's still considered to be fairly new territory.
Although ad buyers are intrigued by DOOH and its capabilities, there's lingering uncertainty when it comes to terminology, data measurement, and the buying process. Before we dive into the details of each component, we want to go over a basic understanding of the programmatic landscape and what it looks like to buy a DOOH ad programmatically.
Back to Basics
Traditional Out-of-home (OOH) advertising is any static, printed advertisement that you find in outdoor environments. This includes billboards, street furniture, bus decals, store posters— the list goes on. OOH advertising has existed for thousands of years; it's an impressive medium, but a little technology upgrade couldn't hurt.
Digital Out-of-Home (DOOH) is the tech-enhanced version of traditional out-of-home advertising. Instead of static billboards think digital, dynamic screens that are available in public spaces. DOOH offers more creativity, flexibility, and leaves a lasting impression on consumers.
The term programmatic is used to describe the computer-automated buying and selling of advertising space. In this landscape, targeting tactics are used to segment audiences so that advertisers only pay for ads delivered to the right people at the right time. Traditional OOH advertising can't be executed programmatically because it lacks the necessary digital components.
Thus we have programmatic DOOH (pDOOH), which is the automated buying and selling of digital displays. The process is very similar to what you encounter in online and mobile programmatic buying. What changes?
Since you're not working with phones or computers, the main contrast will be your campaign's targeting and measurement. That's not to say DOOH can't provide granular audience data or metrics tracking— it'll just look slightly different.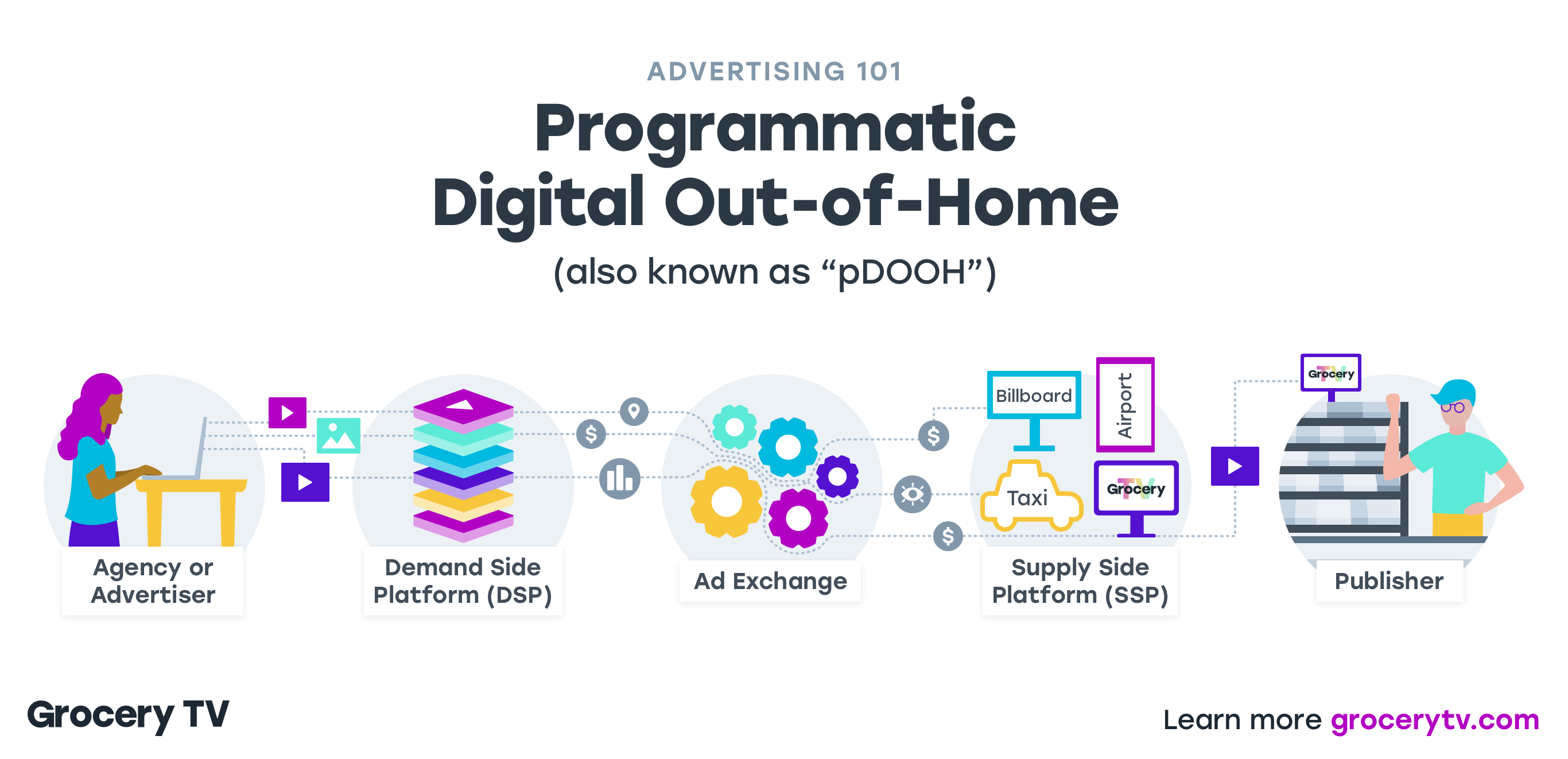 The Programmatic Landscape
Here's a simplified version of what the programmatic process looks like, with advertisers/agencies on the "buy-side" and publishers on the "sell-side."
There are a few elements involved in this exchange, such as audience data management and campaign measurement, that we will discuss in future posts. For now, we want to provide a general step-by-step scenario for those that are just getting started with buying DOOH ads programmatically.

Let's break it down.
Step 1: Find the right Demand Side Platform (DSP)
A DSP is an automated system that allows advertisers to purchase and manage digital ad inventory. Instead of negotiating deals and data requirements with publishers one by one, DSP's have it all streamlined for you in a single platform.
Publishers also take advantage of a similar platform. While advertisers work with DSP's, publishers like Grocery TV connect with SSP's (supply-side platforms) to manage and sell our DOOH inventory. Some companies provide both DSP's and SSP's for a more unified approach, but not all. A few of the DOOH platforms we work with are Place Exchange, Vistar, and Ubimo— all of which have DSP's available for ad buyers.
Keep in mind that not all DSP's provide access to DOOH publishers, and they each have varying partnerships with data collection companies (which affects your targeting options). Research their capabilities and pick one that works best for your campaign goals.
Step 2: Establish a budget
We recommend that you start small when setting an initial test budget to buy your first DOOH ad. Once you feel confident with the process, you can expand your purchases and take advantage of omnichannel potential.
There's a lot of room for creating impactful campaigns when DOOH, online, and mobile displays are used simultaneously to reach audiences at each stage of their customer journey.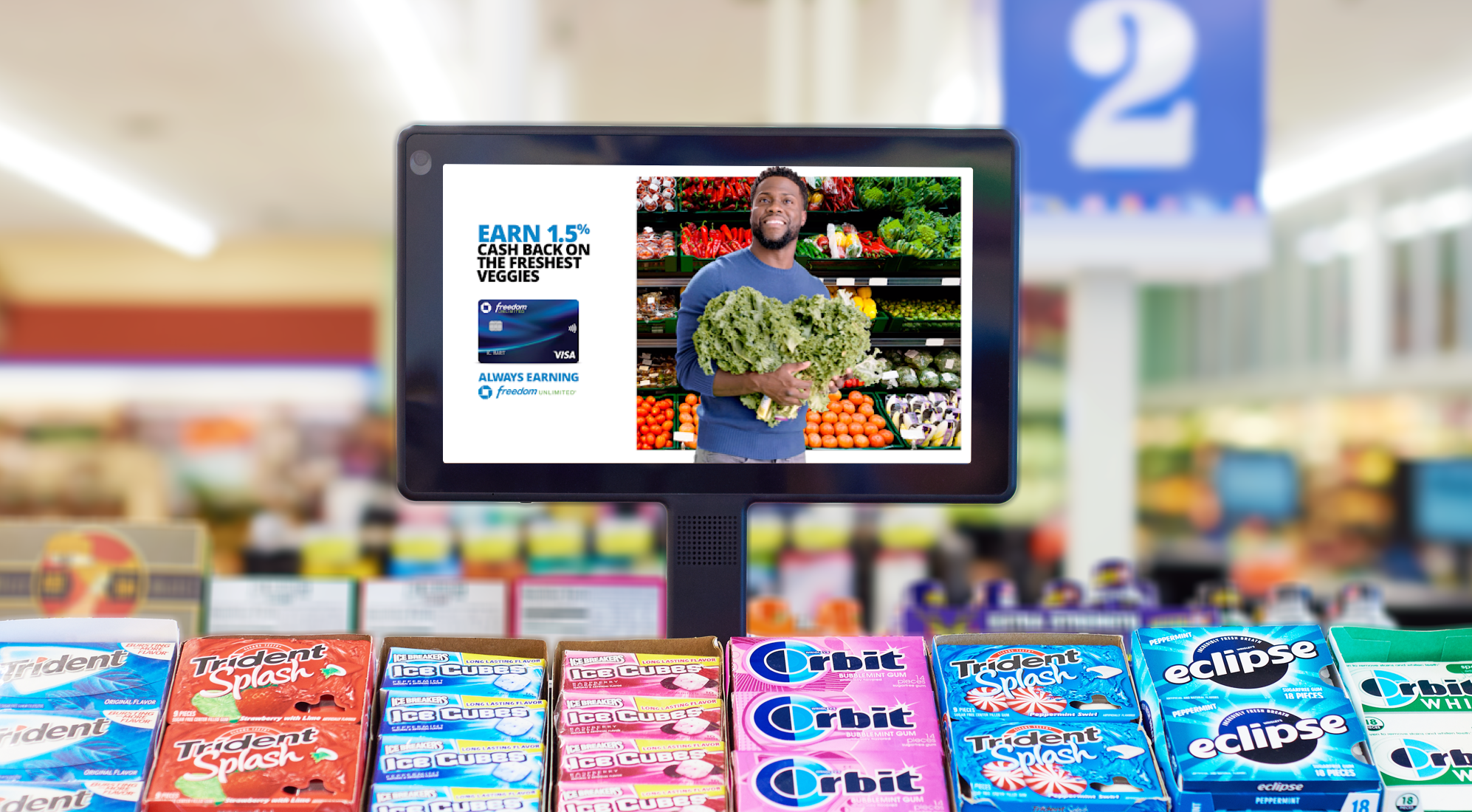 Step 3: Grab your content
Depending on where you want to place your out-of-home ad, you might not need to spend a lot of time on new creative. If you already have content running online or on other screens, that can easily be reformatted to suit DOOH platforms.
In some cases, such as running an ad on Grocery TV, your content's effectiveness could skyrocket by making small messaging edits to target audiences who are walking through grocery stores.
Step 4: Set campaign conditions
This step is all about fine-tuning your campaign parameters. You'll work with your chosen DSP to establish your target audience, CPM (cost per thousand impressions) budget, and more.
Although programmatic DOOH doesn't have the same one-to-one targeting that you find with online and mobile ads, there are plenty of valuable data sources and targeting options to consider. Mobile location data, venue types, U.S. Census Bureau data, and visual technology are a few key examples.
Here's a hypothetical set of conditions you could request:
Shopping malls in central locations
Cities with a high Latinx demographic
Ages 18-24
Max budget of $6 CPM
3 week campaign duration only after 12pm
Step 5: Enter the Ad Exchange
The Ad Exchange is a transparent, real-time marketplace where large pools of inventory are bought and sold (purchases happen in about the time it takes to blink). Your DSP will take your campaign data and find the best SSP to provide inventory that will meet your goals.
There are various types of programmatic media buying that can take place in the ad exchange, such as Private Marketplace (PMP), Automated Guaranteed, and Preferred Deals. The most common one you'll come across is Real-Time Bidding (RTB), an open auction technology that allows the buying and selling of inventory one impression at a time.
We'll go into more depth on buying options in our next programmatic article, so stay tuned!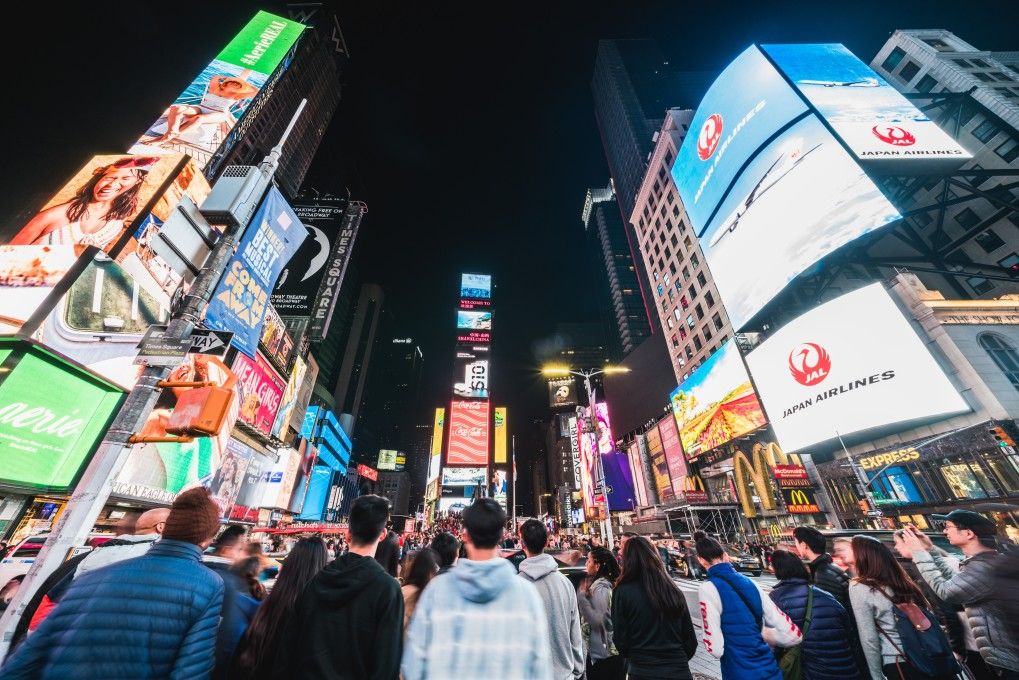 You bought a DOOH ad slot! Now what?
Once your ad is up and running, you can begin tracking and reporting your campaign's performance with help from your DSP. A major benefit of buying programmatically is that you can easily make adjustments to your campaign along the way to optimize its effectiveness.
But wait, there's more
While this is meant to be a primer for pDOOH, we want to delve deeper into types of programmatic buying, how to measure campaign effectiveness, and more. Keep an eye out for our next installment, and let us know if there's something specific you want to learn.
If you want to know more about Grocery TV or potentially run a campaign in our stores across the United States, skim our media kit and reach out to us! We're glad to answer any of your questions.
Start Dabbling In DOOH