CPG brands have faced a new set of challenges when it comes to planning budgets and allocating money for marketing initiatives this past year.
COVID-19 has made shopper marketing professionals question their strategies. To spend or not to spend? What's the best way to reach consumers in meaningful ways during a pandemic? As we head into the second half of the year, it's crucial that brands determine how they're going to market their products while adapting to change in a fluctuating landscape.
Here we'll review financial decisions that brands are making, break down in-store marketing trends that are worth trying during COVID-19, and give you suggestions for optimizing your campaigns.
How brands are thinking about their budgets
Shopper marketers will no doubt be affected by budget cuts at a national level, but their current focus is figuring out:
How are consumers interacting with products in stores?
This helps them understand what in-store strategies they can continue to leverage and their optimal product placement.
For example, you can't really do sampling (free samples) right now because of COVID-19.
How are consumers purchasing products?
For key accounts (retailers) who are testing BOPIS (buy online, pick up in-store), how many customers are leveraging this, and how do you reach them?
How do you maintain strong relationships with key accounts?
Retailers are dealing with the challenges of the pandemic, and they may need extra support or communication to ensure your products are well stocked and placed in the right location.
Our environment continues to be unpredictable in terms of demand, but brands can confidently put money behind marketing strategies that keep them top of mind, in good standing with customers, and enable market share growth in an increasingly competitive space. It's also crucial now more than ever to choose channels that provide a clear return on investment.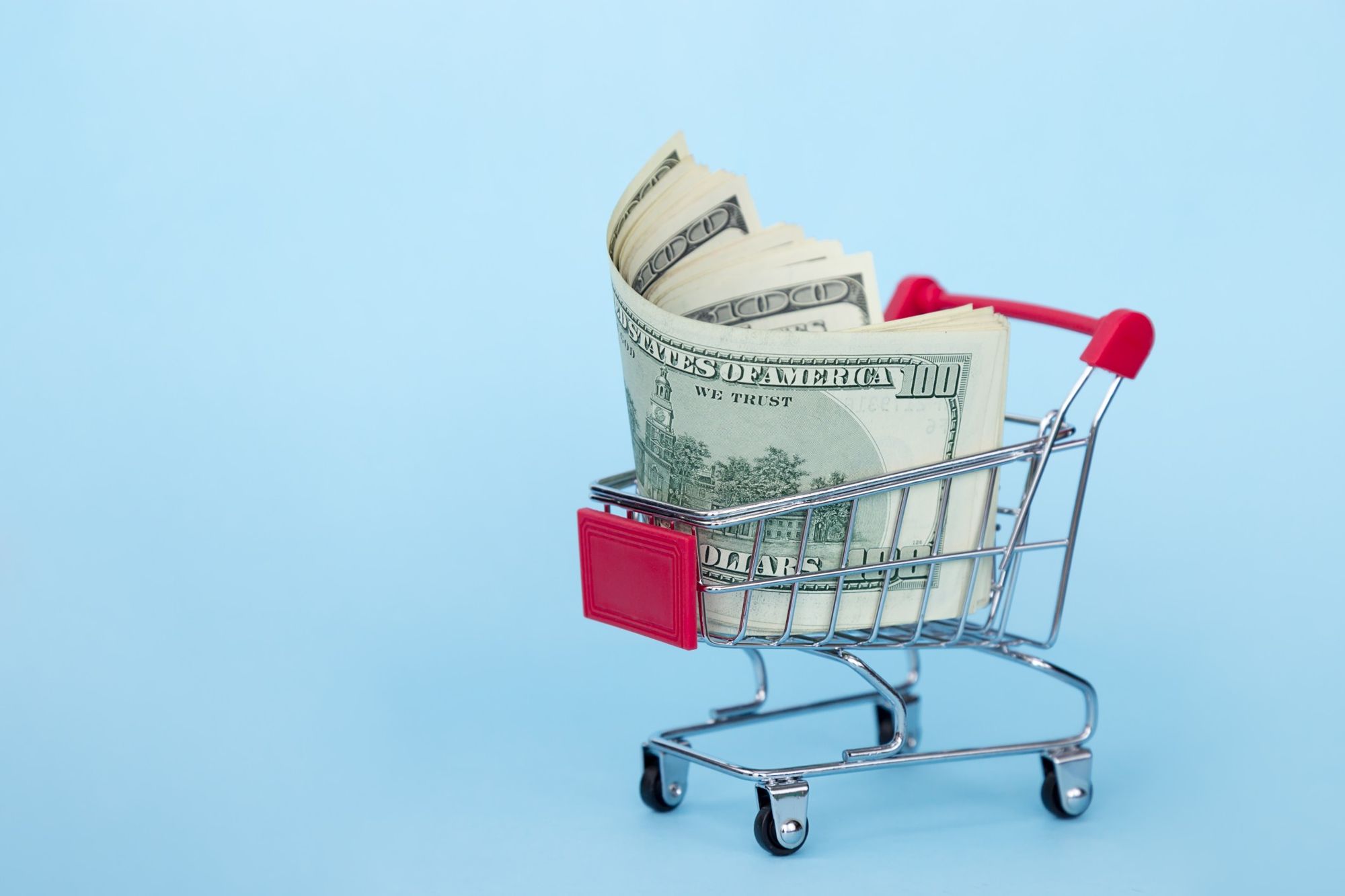 Shopper marketing strategies worth trying amid COVID-19
So, what should you specifically be using your budget on in 2021?

We've collected a list of strategies and trends that will prove to be effective in sustaining engagement, building loyalty, and hitting sales lift during the shifting tides of COVID-19.
Using an omnichannel approach with in-store campaigns
Before the pandemic, there was a growing overlap between physical and digital marketing channels. Brands who establish multiple touchpoints along the path to purchase with consistent messaging and creative will have a better chance at prevailing in this new, contactless environment.

One example of this could be a targeted mobile ad, which uses in-store beacon technology to present campaigns depending on a customer's past shopping behaviors. This tech could also use data from an e-commerce site to determine which products the shopper hasn't purchased in a while, and deliver an ad with coupons to encourage a purchase.

There are many opportunities to get creative and localized with your campaigns while still maintaining awareness for customer safety in-store. When planning a product display or end cap, for example, think of how it can be incorporated with a social media campaign, barcode-activated reward, community-related message, or on Grocery TV at checkout.
Partnerships with retailers and— delivery apps?
We can bet that you're already well-versed in establishing good relationships with retailers, but it's worth mentioning that reaching out nowadays holds new meaning as everyone navigates the pandemic together. By simply offering support or checking in with stores about their merchandising programs, you may be surprised to gain more chances to promote in high traffic areas (online and offline).

With eCommerce transactions on the rise this year, retailer's websites are receiving more visits than usual. This opens opportunities for brands to partner with retailers and expand their presence by using retail media such as digital banners, in-app promotions, or limited-time digital coupons.

Recently, there's been an increase in cross-category partnerships where restaurant delivery apps are allowing grocery store purchases and other home good orders to be fulfilled. CPG brands have a chance to enter this space by partnering with delivery apps that can integrate your products on their platform or promote your brand on their own in-store campaigns.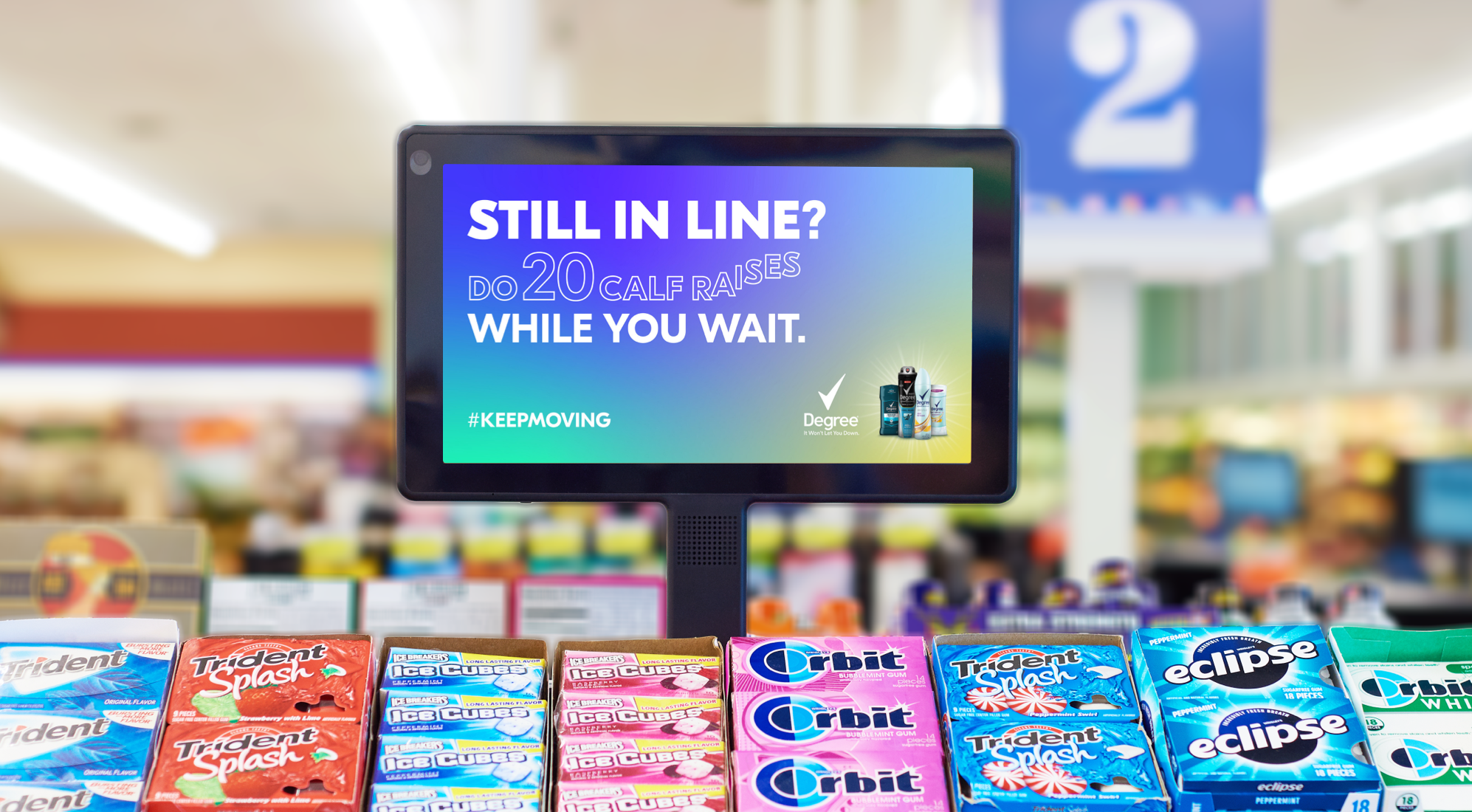 LED panels and videos in-store
Depending on what's feasible for the retail space you work with, there could be an opportunity to run marketing campaigns that include visually stunning LED panels or video displays. These days, there's an influx of digital displays available in-store or in close proximity. It's worth noting that, due to numerous industries having to put their advertisements on hold during the pandemic, your brand's share of voice will be larger when executing out-of-home ads.
Dynamic screens allow you to make changes quickly, which lets you optimize on the latest COVID-19 messaging trends, shopper data, or local interests. As we learned this year, people's needs can change at the drop of a hat, and staying updated will differentiate your brand from others in the CPG industry. Flexibility and relevancy are key. Place-based advertising offers brands a unique chance to gain consumer's attention by reaching out in locally relevant ways.
At Grocery TV, we focus specifically on engaging shoppers who are waiting in the checkout area. By playing advertisements at the point of purchase, the consumer has ample time (on average 4.5 minutes) to view your brand's messaging and leave a lasting impression.
Audio advertising
This year we've seen a huge increase in audio advertising through podcasts, public street furniture, and even in retailer stores. This channel allows CPG brands to reach consumers in a safe, contactless manner while still leaving room to convey impactful and creative messages.
Audio advertising can be executed at various points along the path to purchase, but in-store broadcasts influence customers at key moments to develop positive brand associations. Kroger recently partnered with Vibenomics to target shoppers with audio ads from CPG companies. The programmatic ads are based on weather, local events, and other factors.
There's room here for brands to communicate not only helpful information but also consumer understanding through storytelling. Brands have been sharing their stories through text and digital screens, but auditory experiences offer a new route to inspire and encourage audiences.
Keeping track of updated data & information
We can't stress enough how crucial it is to know what your customers want and when they want it. COVID-19 has had an uneven distribution across the states, and it will pay off to stay up-to-date with region-specific data including health advisories, lockdown measures, and products in high-demand. This will help keep your campaigns accurate during a time when things are always shifting.
Real-time deterministic purchase data will also prove to be useful for decision-making in the months to come, considering that brands are unable to refer to their traditional models built on last year's purchase behavior. Through consistent analysis and timely updates, your brand can effectively respond to shifts created by today's unparalleled brand switching, new habit-forming, and economic factors.
Want to promote your brand in grocery stores?
Check out our media kit and reach out to our team! We'd be glad to talk more about which retailers we partner with and what type of campaigns we can set up for your brand's promotions or seasonal offerings this year.
Get Your Messages In Stores