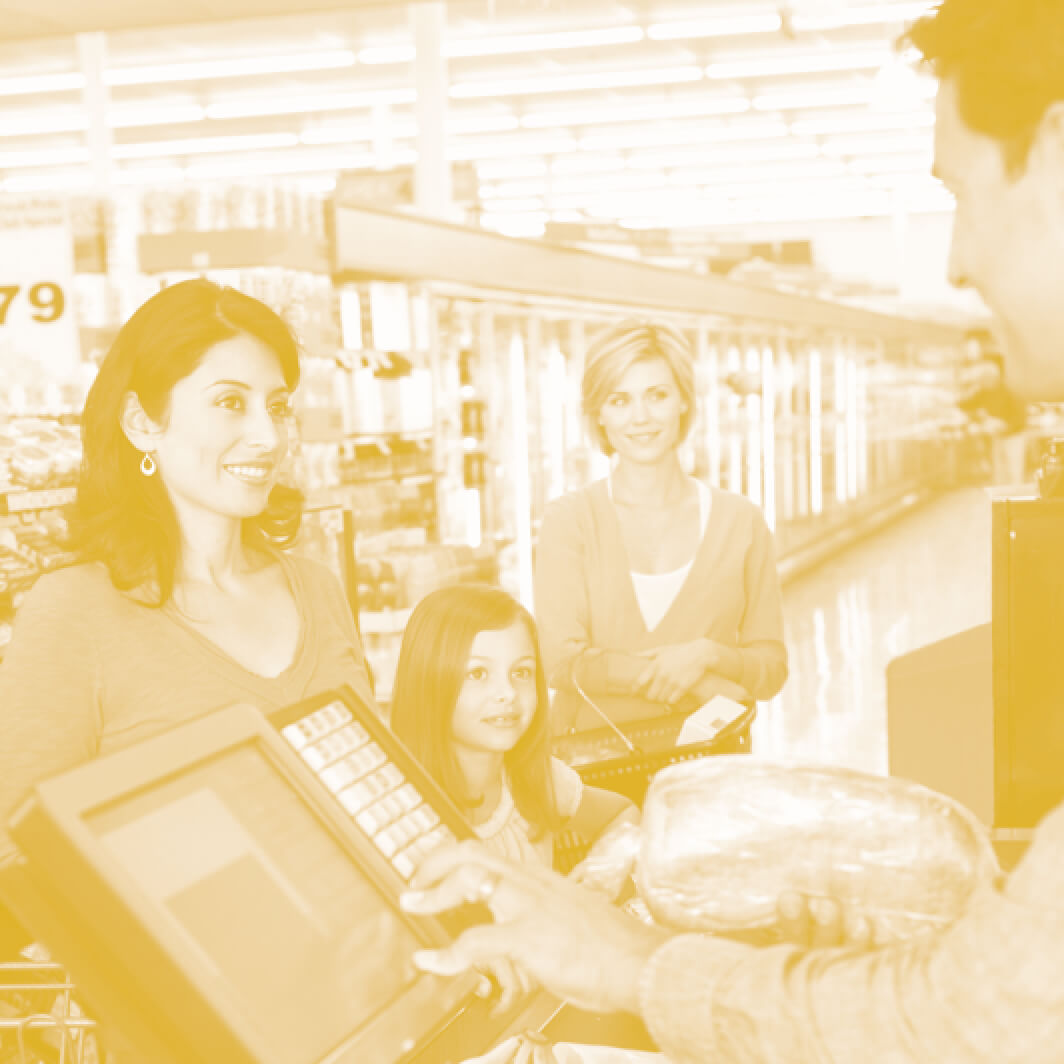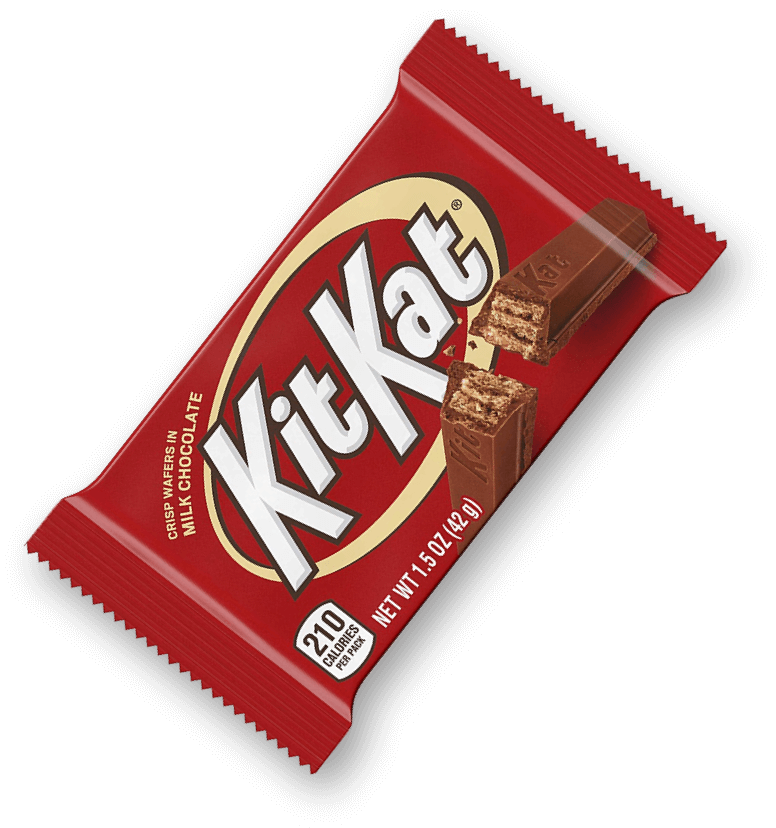 Hershey ran Kit Kat campaigns to test the effectiveness of occasion-based creative with specific messaging for the morning and evening in generating sales lift.
The campaigns ran in grocery stores across Minnesota, Iowa, Nebraska, South Dakota, Illinois, and Arizona for 3 months.
A regression analysis was used to determine the estimated sales lift from the occasion-baseds ads playing in a set of test stores versus a set of control stores. This regression also controlled for convoluting factors like price, seasonality, and store foot traffic.
Hershey's primary goal with the Kit Kat campaigns was to test the effectiveness of occasion-specific creative in generating sales lift for their products.
One test group of stores ran two different occasion-based campaigns: one in the morning and one in the evening. The morning campaign paired a Kit Kat with coffee and encouraged consumers to grab a Kit Kat for the long day ahead, while the evening campaign recommended a Kit Kat as a pick-me-up to get throught the rest of the day.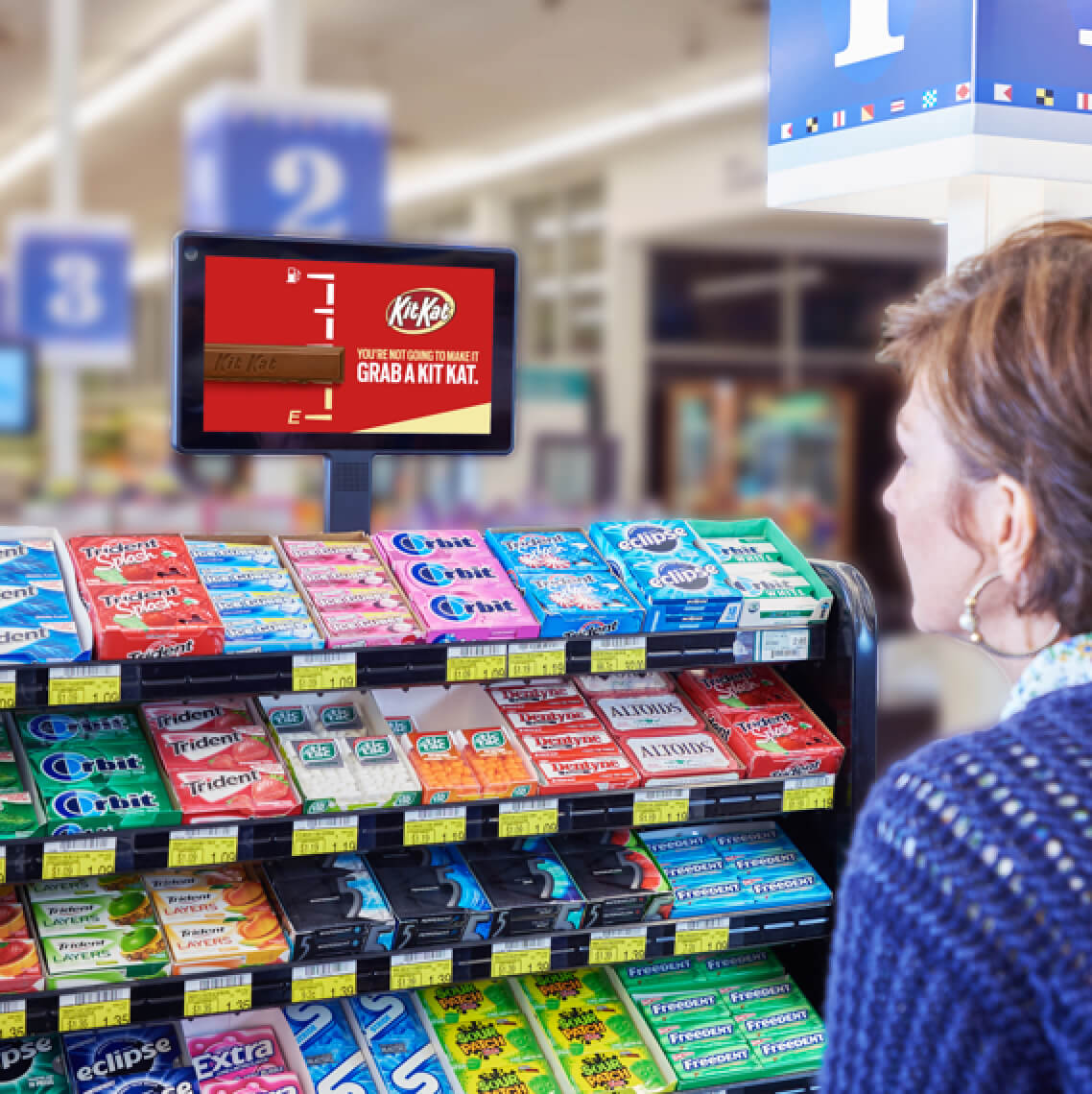 Sales Lift for Kit Kat in stores that ran occasion-based campaigns
Growing sales

with occasion-

based campaigns

Modern brands understand the value of delivering the right message at the right time to the right people. Grocery TV's platform gives brands the flexibility to experiment with creative targeting and maximize their potential for success.

Occasion-based campaigns, customized for a certain time of day, season, or holiday, can be an effective way to better relate to shoppers and their state of mind.
Why do brands use Grocery TV to target customers?
Grocery store shoppers encompass a wide variety of demographics. Brands can select stores based on their demographic targeting needs such as household size, age, ethnicity, and lifestyle.
Grocery TV makes it easy for brands to test different campaigns at different times of the day in order to tailor messaging to the consumer's state of mind. For example, Kit Kat's morning campaign paired a Kit Kat with coffee to get the consumer through their "long day ahead."
When it comes to delivering the right message in the right place, Grocery TV offers CPG brands the additional advantage of reaching their consumers where their products are actually sold.
Grocery TV provides brands with the unique ability to reach our shoppers and drive purchase behavior right at the pay point. In an environment where shoppers only have a few moments to decide whether or not to make an incremental purchase, Grocery TV can make a big difference.
The Hershey Company
Download the full

case study.