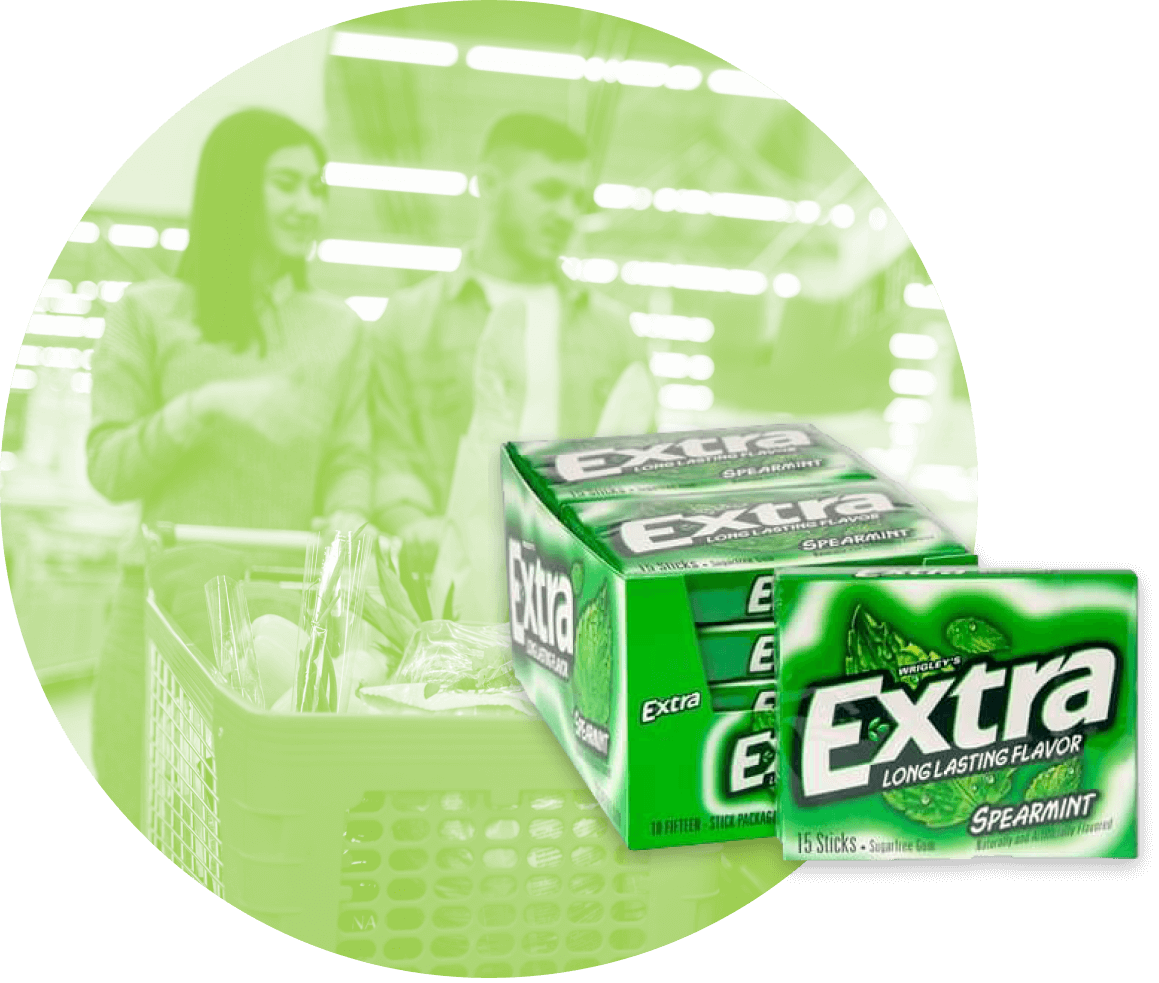 Mars Wrigley ran four functional advertising campaigns with different messages and one brand equity campaign.
The campaigns ran in 377 grocery stores across the country, including SpartanNash, Ridleys, Bashas', and Fareway, for 16 weeks.
A regression analysis was used to determine the sales lift overall, and lift for each of the five campaigns, in a set of test stores versus a set of control stores. This analysis also controlled for convoluting factors like price, seasonality, and store foot traffic.
Mars Wrigley's goal with the Extra Gum campaigns was to assess the impact of different creative messaging on sales lift.
One brand equity campaign that showcased general brand awareness for Extra Gum was run alongside four functional campaigns with specific content that addressed the following consumer interests:
Focus
Freshening
Connections
Boredom Relief
For example, the "Focus" creative featured an animation of two girls studying in a library. One girl is struggling to focus, so the other hands her a stick of Extra Gum— which then helps her regain concentration.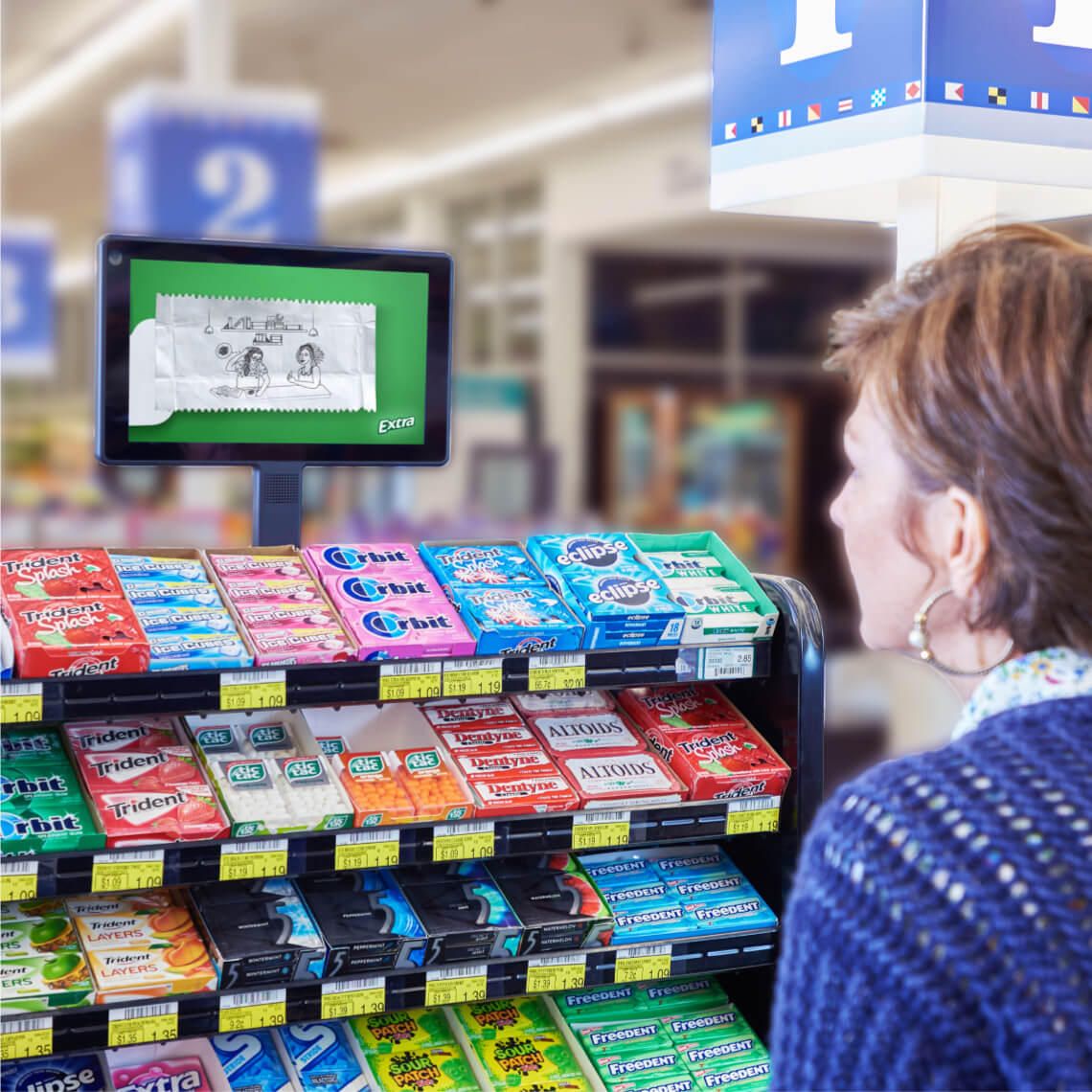 Highest Sales Lift for Extra Gum was in stores that ran "Focus" functional campaign
Overall Sales Lift for Extra Gum
Boosting sales

with functional campaigns

Understanding the performance of various in-store marketing activities is crucial for building effective touch points along the shopper journey.

With Grocery TV, brands are able to not only understand how their campaigns are performing, but also have the flexibility to change creative based on performance.
Why do brands use Grocery TV to increase sales?
Our motion-activated displays only show advertisements when a customer is present at the checkout aisle.
Grocery TV's AI technology is used to measure key metrics like impressions, engagement, and reach in real time.
When it comes to delivering the right message in the right place, Grocery TV offers CPG brands the additional advantage of reaching their consumers where their products are actually sold.
Download the full

case study.