COVID-19 continues to shift patient behavior while also accelerating digital technologies— which means health organizations have a lot to keep up with.
When it comes to the industry's advertising strategy, traditional platforms like television play a large role. But digital ad spend in U.S. pharma and healthcare was predicted to reach a record 11.25 billion dollars in 2021, which marked an 18% increase from the previous year and an increase of almost 90% compared to 2017.
Dollars are being spent on raising awareness around COVID-19 testing, safety measures, and other pandemic-related information. We've also seen marketing around medical supplies, telemedicine options, and new or reopened offices and clinics.
As healthcare marketers continue to push COVID-19 messaging this year, especially as new treatments and variants come into the picture, it'll be crucial to keep up with where and how their audience prefers to be reached.
Here are a few key strategies that can help keep your organization top of mind in a rapidly changing market.
7 healthcare marketing trends you should consider in 2022

1. Tap into video marketing
Videos are an effective way to increase engagement, educate customers, and reach new patients. People want to see more video content, and since recording and editing have become so accessible to anyone with a phone or computer, it's quickly becoming an essential part of any organization's strategy.
A few content examples include explainer videos on local health guidelines, patient testimonies, and Q&As with medical providers. You might be asking: Where should I post these videos?
Platforms like TikTok and Twitter are popular hangout spots for younger generations, while YouTube and Facebook can reach more folks of all ages.
2. Gather first-party data
First-party data is information that an organization collects directly from its patients and customers. This includes demographics, website activity, email engagement, interests, and more.
With third-party data being gradually removed from the internet, it's important that health organizations have alternate ways to gain information about their audience— including collecting this data themselves.
Healthcare marketers can start off by using website registrations, loyalty programs, or lead generation forms.
3. Leverage Digital Out-of-Home (DOOH) Advertising
Traditional print advertising and out-of-home (billboards) are familiar tools among the healthcare industry, but digital out-of-home (DOOH) has been on the rise because of its measurability, flexibility, and creative potential.
You can use digital screens in large formats (think Times Square displays) or place-based media in specific locations where your target audience spends their time (think sports venues).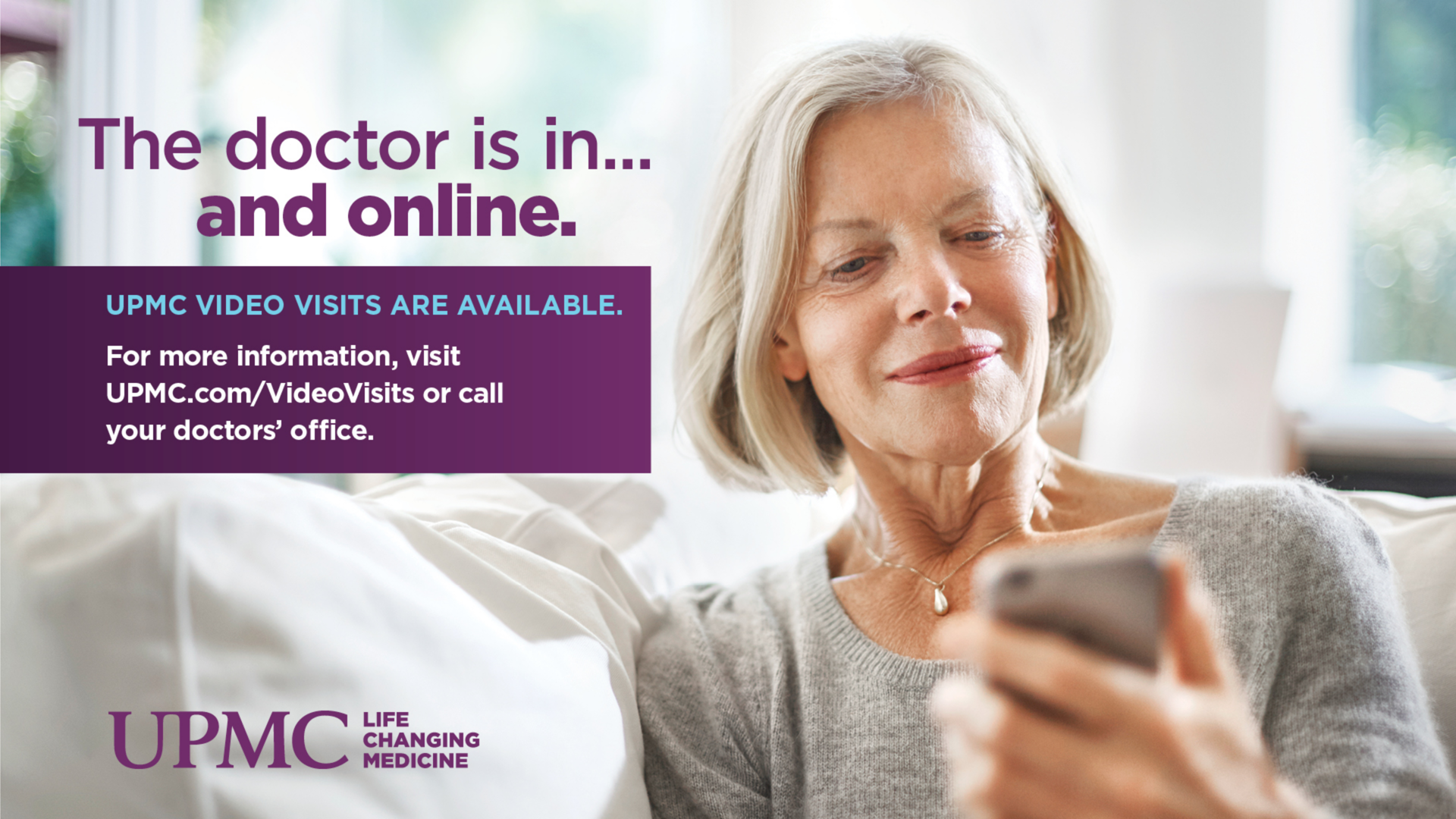 Grocery stores, for example, are trusted locations that see consistent foot traffic throughout the year. The University of Pittsburgh Medical Center partnered with our DOOH network to promote their telehealth services amid the COVID-19 pandemic.
By using programmatic DOOH, health organizations can easily buy ad space, set campaign parameters, and view performance similar to how they would with an online channel.
4. Ease patient fears and uncertainties
COVID-19 has caused a lot of anxiety and fear across the world, and the U.S. is one of the most severely affected countries. Patients haven't felt very safe going to medical facilities, and there have been mixed messages about what to do during the pandemic.
As health organizations start inviting patients back to catch up on screenings and other preventable measures, it'll help to be upfront about COVID-19 precautions. That means advertising safe check-in processes, sharing cleaning protocols, and any other steps your team is taking to ensure patient safety.
5. Market telehealth services
Telemedicine and virtual care have seen massive growth over the last few years, and we don't think it'll slow down any time soon. Healthcare workers and patients alike have witnessed just how convenient and effective it is to meet via video chat or hop on a phone call when an appointment doesn't require in-person interactions.  
Your organization can make sure everyone is aware that telemedicine is available to them through social media profiles, your website, email newsletters, and even paid ads. It's also worth mentioning other online services (if available) like appointment scheduling, medical records, and lab results.
6. Establish omnichannel campaigns
Experts estimate that most Americans are exposed to about 4,000 to 10,000 ads each day— talk about information overload. Creating an omnichannel strategy is one way to make sure your organization can break through the noise.  
That means setting up seamless campaign experiences for your patients across every marketing channel that your organization uses. We suggest using consistent messaging, visuals, and positioning statements to better engage and connect with your audience when they come across your campaigns.
7. Develop a consumer-centric game plan
Nowadays, health organizations aren't just competing with other businesses like themselves. We're seeing retailers like Walmart and Amazon make their way into the healthcare industry as well.  
How can you stay competitive? Building out targeted email marketing strategies and consumer-centric content that answer the questions patients and consumers are asking can help develop stronger relationships.
Final thoughts on healthcare marketing trends in 2022
We hope this recap was helpful as you think through different strategies for the year ahead.
Let us know if you have any questions, or if you're interested in launching a DOOH campaign on the Grocery TV network.
We'd love to help share your message and reach your patients!
Chat with us