Has a roadside billboard ever caught your eye? Then you've seen an Out of Home (OOH) advertisement. OOH displays have origins that date back to early civilizations, but one of the earliest examples of modern outdoor ads is a Coca-Cola billboard from 1886.
Although OOH has gone through plenty of changes, its in-person influence and growing digital potential make it a valuable strategy for advertisers.
In this article, we'll define OOH advertising, discuss its importance, and explore how this channel can elevate your brand's ad campaigns.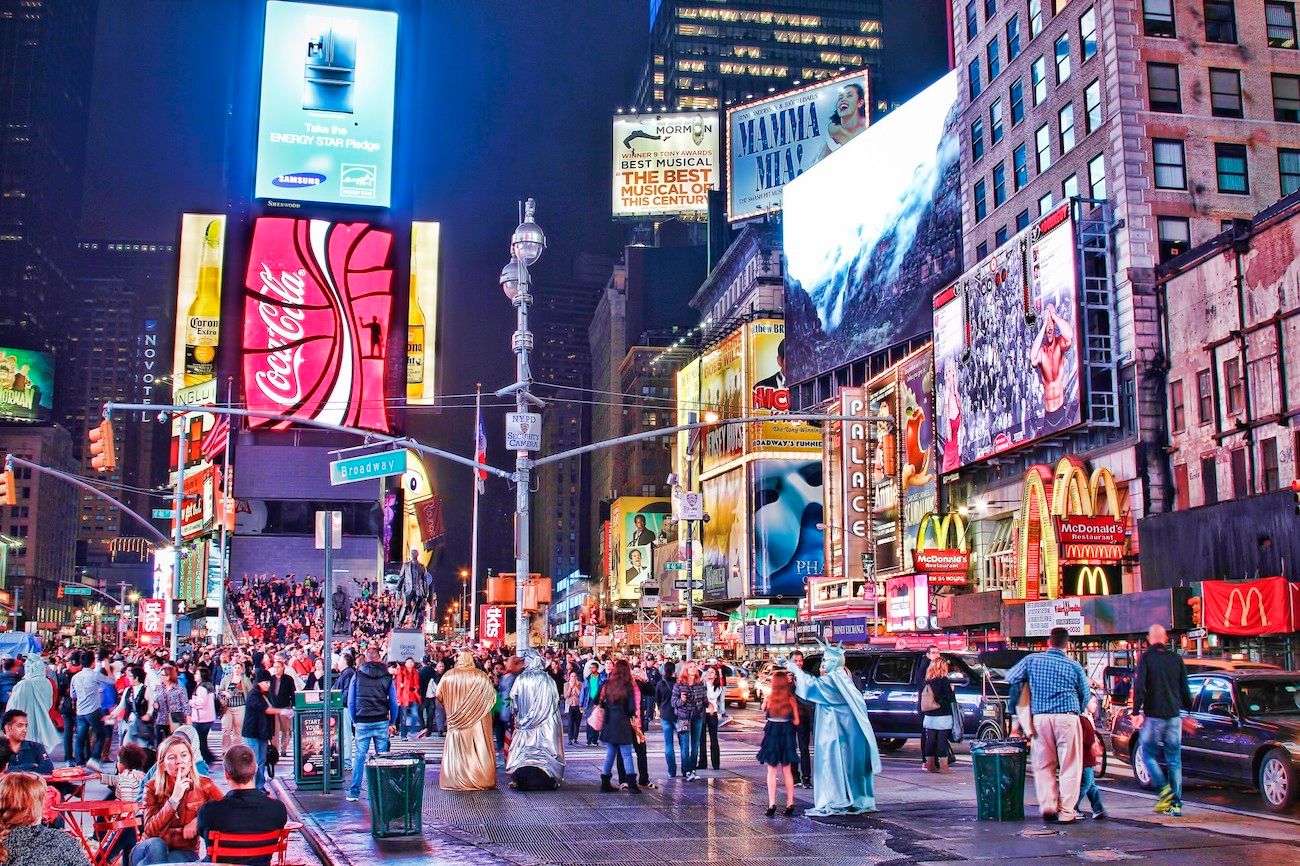 So, What is OOH Advertising?
Out of Home (OOH) advertising is a type of visual media that reaches audiences anywhere outside of their home.
A couple of well-known examples include billboards, banners on public buses, mall kiosks, and product stands in stores.
Why is OOH Important to Media Buyers?
OOH is a valuable format that can be used to increase awareness, boost audience engagement, and amplify other channels in your media mix.
While customers can avoid online marketing with ad-blockers, OOH campaigns exist in the real world— meaning they can't be skipped, viewed by bots, or blocked. This is why OOH works so well alongside digital channels. In fact, OOH actually drives more online activity per ad dollar spent than any other traditional media.
Audiences have a unique relationship with OOH advertising. Outdoor campaigns don't have to fight for visibility on a crowded screen, which creates an immersive and overall positive experience for consumers. When used strategically, outdoor ads can build connections and drive actions from your target audience.
And, with the majority of consumers spending at least 70% of their time outside the home, it's safe to say that OOH will continue to be relevant— especially when we look at the recent growth of Digital Out of Home (DOOH).
Wait, What's DOOH?
DOOH advertising is basically the tech-enhanced version of OOH. Instead of printed displays, think digital, dynamic screens that are found in public venues and spaces. DOOH is a brand-safe channel that continues to improve its targeting and tracking methods. If you'd like to learn more about DOOH, check out this article.
Types of OOH Displays You Should Know About
Here's a quick overview of different OOH formats and a few examples. Most of these displays can exist as both physical and digital signage: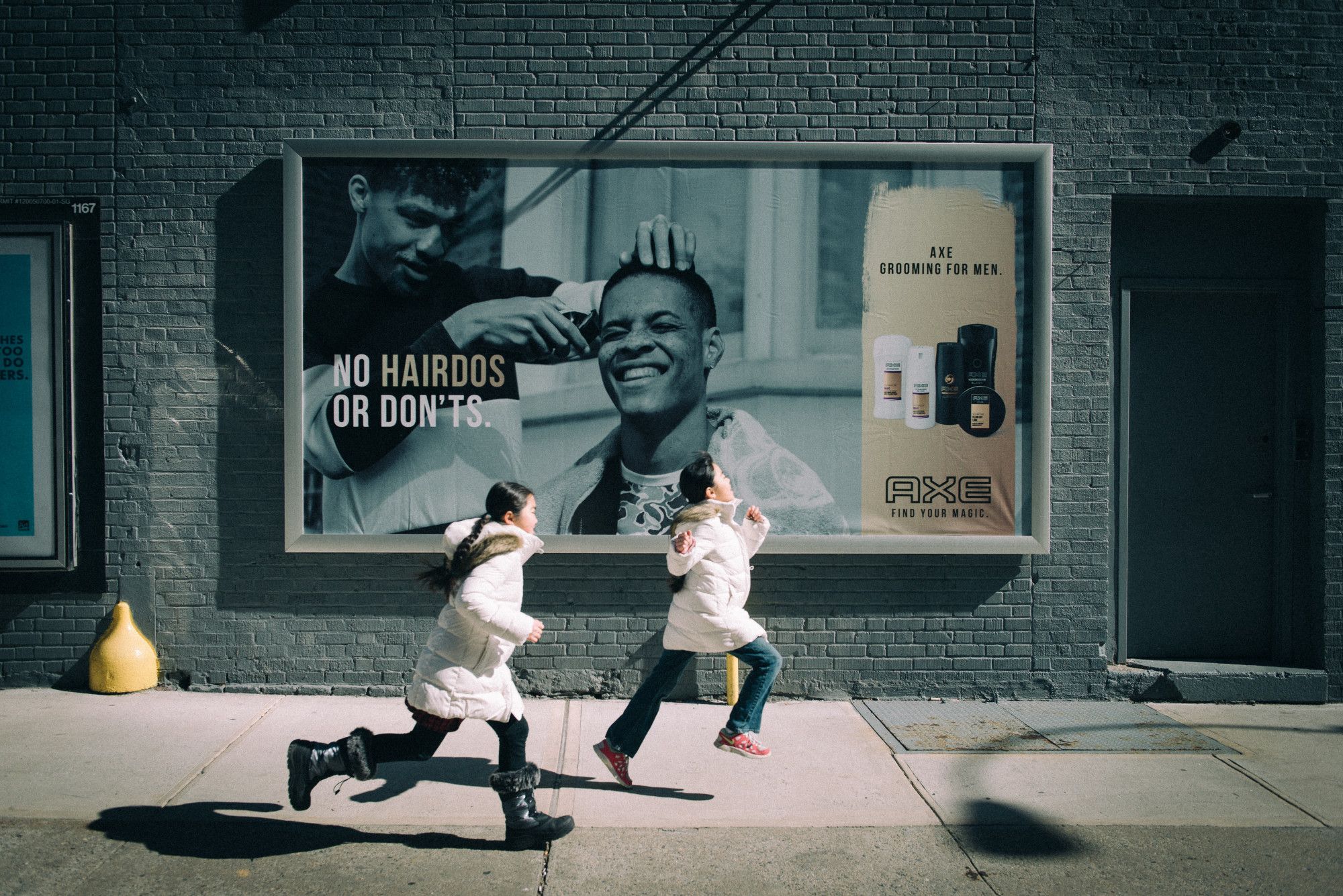 Large format
Billboards are one of the most recognizable forms of large format advertising, but there are also large posters, wall murals, banners, and bulletin boards.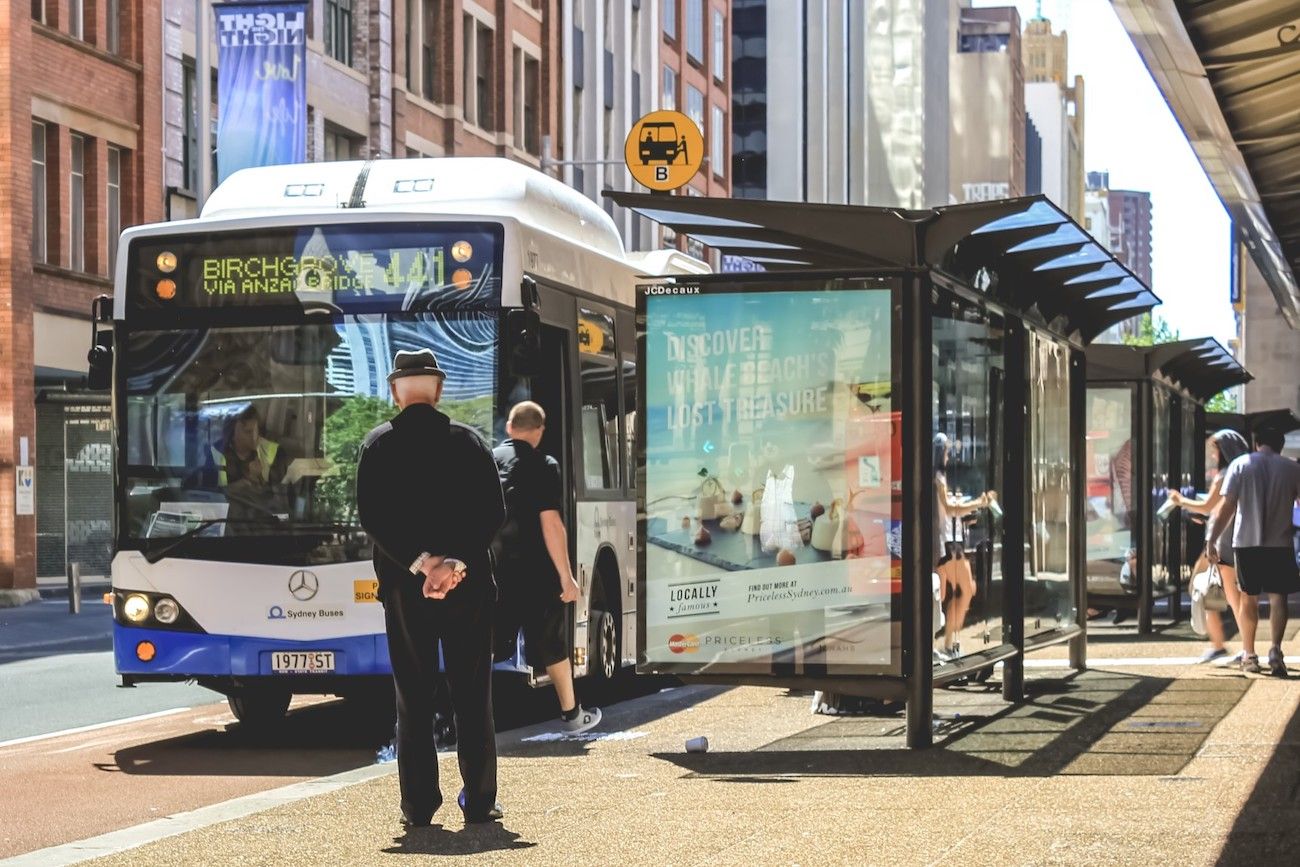 Street furniture
Displays on street benches, news racks, bus shelters, public kiosks, and even street poles.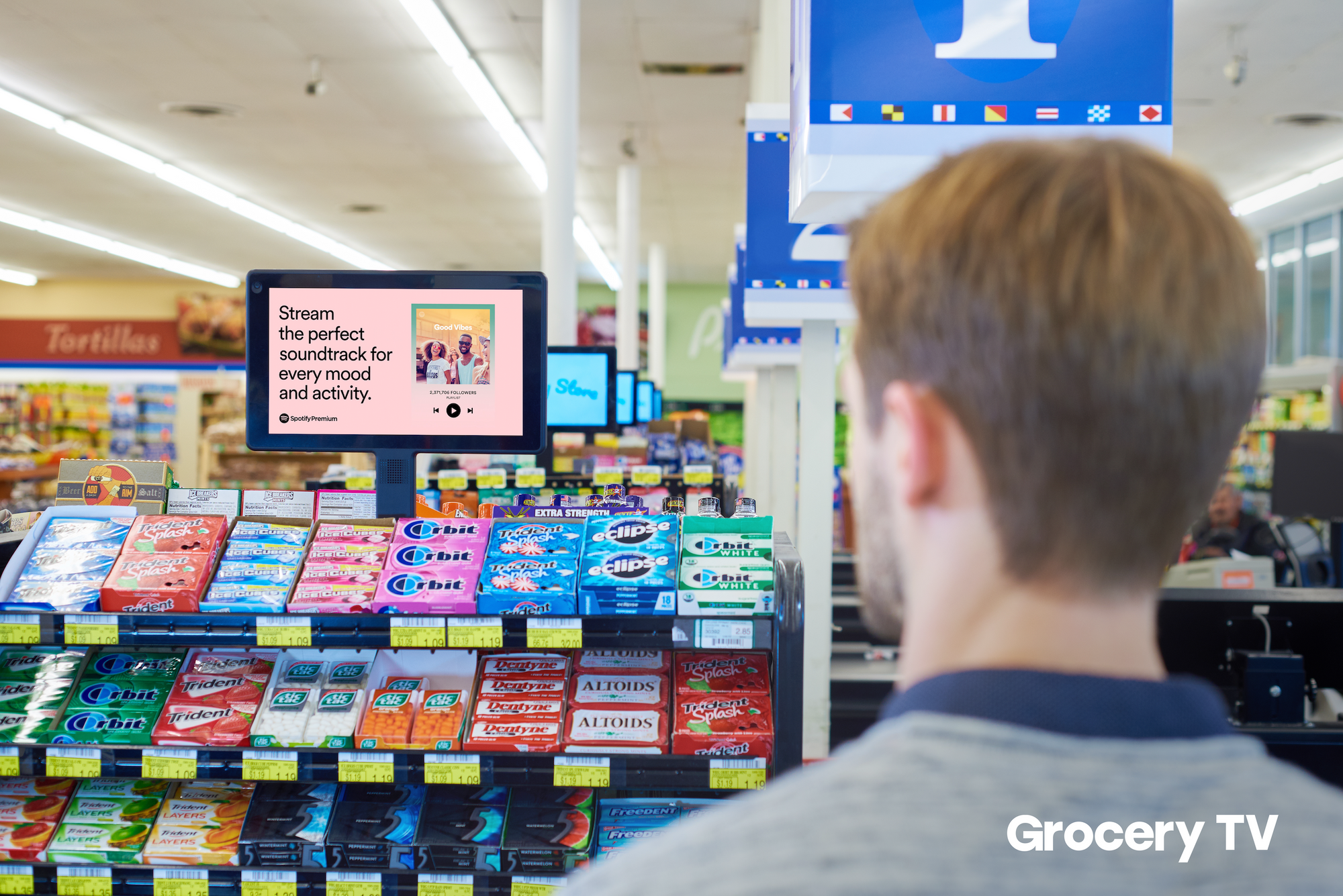 Place-based
Displays in specific locations such as grocery stores, airports, theaters, shopping malls, retail stores, and gyms.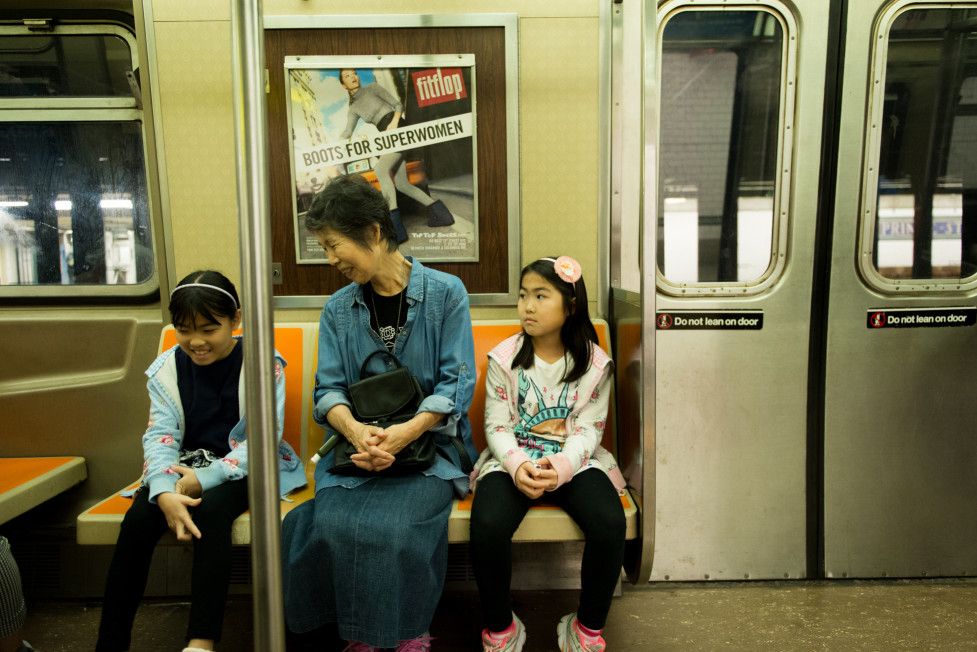 Public transit
Displays on buses, taxis, trains, subways, and other types of transportation.
6 Tips for Effective OOH Advertising

1) Find the Right Location
Make sure your target audience notices your ad by being intentional about where you put it. For example, if you're promoting a candy brand, consider using billboards close to supermarkets or in-store displays near the point of purchase.
Also keep in mind that with programmatic DOOH it's possible to adjust your targeting at any point during a campaign, which means you can always launch ads at the right time and place.
2) Timing is Everything
It's important to consider what time of year, or even what time of day, you should launch your OOH campaign to best reach your audience. In the South, hurricane season goes from mid-June to early November.
However, you'll start noticing roof restoration and home reconstruction ads around late spring. Why? If you wait until hurricane season, your brand will miss out on building recognition with potential customers through repeated exposure.
3) Choose a Format that Fits
OOH displays come in many shapes, sizes, and capabilities— using the right format for your campaign can make a huge difference in your performance. For example, if you're a local health department looking to raise awareness about a fundraising event, you might not want to advertise on static roadside billboards.
Instead, use digital displays around town that can quickly be updated to reflect any event changes.
4) Establish Multiple Touchpoints
Whether you're running a general awareness campaign or a more specific promotion, connecting with your audience at multiple locations throughout their daily routine can leave a lasting impression.
Our recent partnership with Lamar Advertising makes it easy for advertisers to set up campaigns at two key touch points along the purchase journey: on the road and at the supermarket.
5) Make a Lasting Impression
Your brand's OOH messaging should be simple, but memorable. Most people only look at an OOH ad for a matter of seconds. If your content is too wordy or the text is too small, your audience will be less likely to engage with your campaign.
6) Get Creative
An OOH campaign can fall flat without a thoughtful design that both draws attention and helps get your message across. Make sure your creative content supports the overall tone of the campaign, and use colors that won't clash against each other or take away from your message.
Let's Recap What We Learned
OOH is a tried and true form of advertising that can help boost brand awareness, promote engagement, and elevate your online campaigns. Although traditional OOH remains effective, DOOH is quickly becoming an essential part of an advertiser's media mix.
We hope this article was helpful! If you're interested in learning more about Grocery TV's DOOH network and how it can help grow your brand, feel free to reach out to our team.
Chat With Us