Despite making up 18.7% of the total U.S. population, Hispanic consumers make up a disproportionately small amount of overall advertising spend (about 6%). When it comes to multicultural marketing strategies, we want brands to keep in mind that it's not only important to target Hispanic shoppers but also to do it in a way that speaks to the various identities and experiences within that umbrella term.
In this article, we'll be highlighting the ways digital out-of-home (DOOH) advertising can help marketers reach Hispanic consumers in a meaningful way and review some tips to consider when planning campaigns for this community.
Top 5 ways DOOH can help reach Hispanic consumers

1) Stay top of mind in high-traffic locations
Research shows that the Hispanic community are some of the most loyal consumers once they "approve" your brand, so it's crucial to make yourself known. Although DOOH is capable of driving sales and encouraging action, one of the areas it excels in is boosting brand awareness.
DOOH offers innovative ways to connect with audiences while they're out of their homes, which builds affinity and loyalty. Many DOOH networks can be found at high-traffic locations such as supermarkets, airports, restaurants, and public outdoor spaces. You can specifically focus on launching campaigns in Hispanic-focused retailers or spaces in predominately Hispanic neighborhoods.
For example, Grocery TV has considerable coverage in retailers across the country that specialize in Latin American products, including Food City and Cardenas.
2) Access Hispanic audience segments (without relying on third-party data)
These days there are many targeting solutions available for DOOH, and you can easily access specific audience segments by using first and second-party data. For example, brands can work with Hispanic-focused retailers to access their first-party data on consumer behavior and buying habits since sales are being made both online and in stores.
Between the information collected from retailers and DOOH media owners, there's a great opportunity to personalize your campaigns for Hispanic audiences based on behaviors or other demographics (e.g. gender, age, family size) and make data-driven adjustments.
3) Leverage tailored campaign creative
While we know that consumers are very receptive to outdoor advertising, working with traditional OOH (static signage and billboards) doesn't come with the perks that are unique to digital screens. DOOH opens the door to engaging content, advanced flexibility, and even tech integrations such as augmented reality.
DOOH is a type of place-based media, which means marketers can create contextually relevant content that forms a connection between the ad's message and the audience's surroundings. This makes it more likely that people will respond positively to a campaign and engage with the brand.
Marketers can also use DOOH's creative flexibility to launch personalized content for Hispanic audiences based on different regions or cities as well as running messaging in Spanish.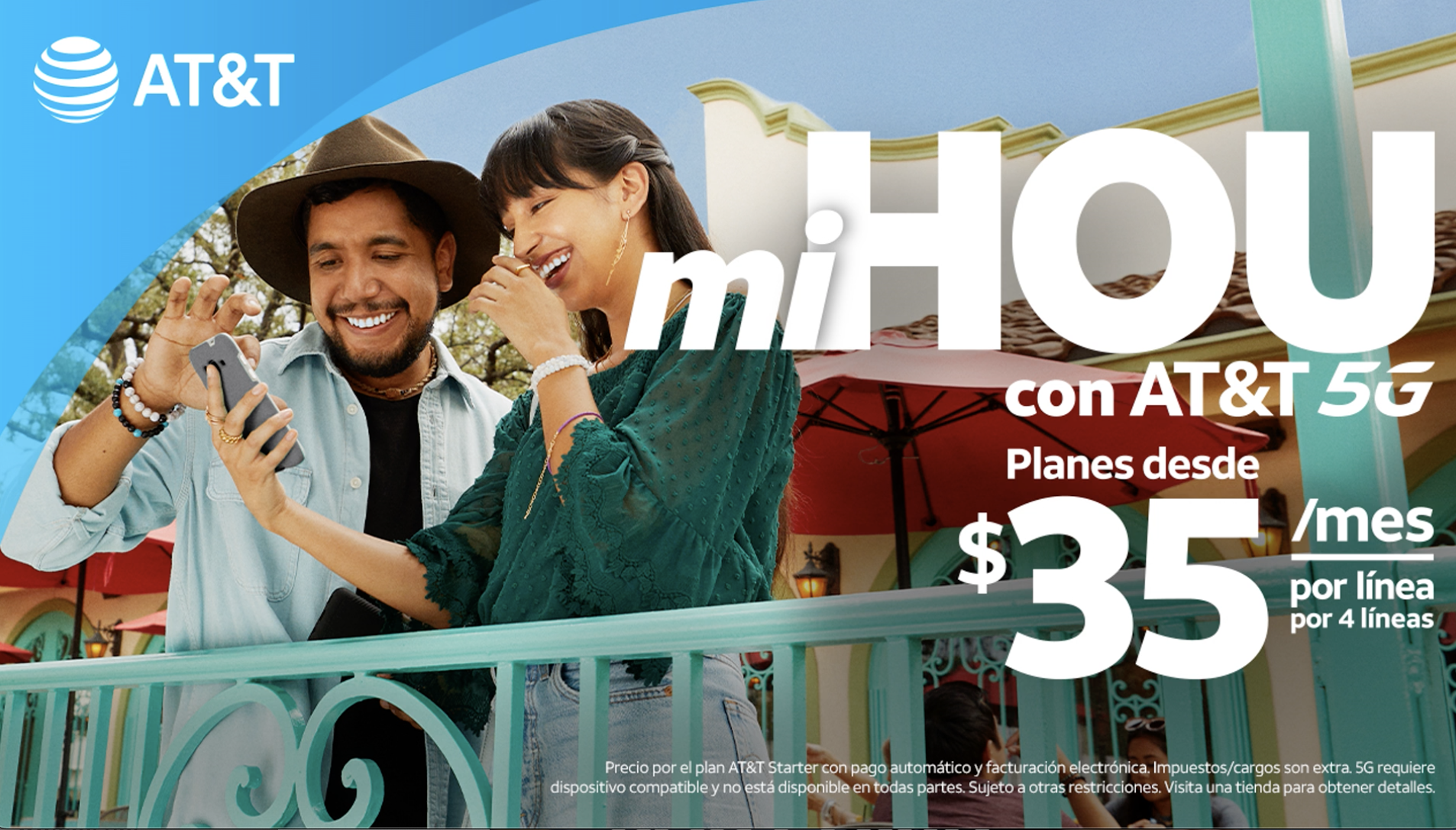 4) Boost your existing media mix performance
Every marketing channel has its pros and cons, but when used together they can complement each other and make up for what others may lack.
For example, marketers aren't always certain that their online ad wont be placed on an unfriendly website or next to an unfavorable video. DOOH networks can make up for this because they have full control over their displays and are found in brand-safe locations with 100% viewability (no such thing as ad blocking in OOH).
On the flip side, depending on your product, online or retargeting ads can be more effective at driving people down the purchase funnel than DOOH, especially if your product is sold online.
When it comes to Hispanic audiences, studies show that they spend more time on social media than many demographic groups surveyed in the states. So, if you use DOOH to increase your brand's recognition, Hispanic consumers will be more likely to engage with your ads when they appear on their social feeds.
Campaigns that use both social media and DOOH can see a 212% increase in reach. Try promoting a hashtag, streaming user-generated content, or creating a special filter to create a more interactive and engaging campaign.
5) Easily set up and track your campaign performance
There are many options for measuring your DOOH campaign performance, but using programmatic DOOH can make things even simpler. Leverage programmatic exchanges to easily plan, execute, and analyze campaigns through omnichannel demand-side platforms (DSPs) that include DOOH.
Keep tabs on how each channel, touchpoint, and creative is working together to communicate with Hispanic audiences. Think about what changes could improve your campaign's effectiveness, and continue to test different options. Similar to other digital channels, DOOH allows you to easily swap creative or change your targeting if you need to make changes to your campaign.
Tips for creating Hispanic-focused campaigns
Taking the time to listen to the community and understand what's important to them is key to reaching Hispanic consumers. In general, aim to be consistent with your outreach rather than creating one-off campaigns.
If you want to collaborate with Hispanic creatives or other professionals in the space, be sure to ask for their feedback starting from the initial campaign planning process.
Here are a few other key areas to consider:
• Identity: Hispanic identity is much more diverse than the media portrays. People have various backgrounds from countries across Latin America, and they each have their own values, beliefs, customs, etc.
• Language: Over 70% of Hispanic consumers prefer speaking Spanish at home, according to Instituto Cervantes in 2020. Keep in mind that there are many dialects within the Spanish language, so adjust your campaign messaging accordingly.
• Brand activism and loyalty: Hispanic Americans are especially aware of social issues, and feel strongly that they should be able to trust the brands they purchase from. Become familiar with your audience's perspectives and find ways to connect with them in your messaging.
Interested in adding DOOH to your multicultural marketing strategy?
We hope this post gave you an idea of how to approach Hispanic marketing with DOOH. This channel is in a major growth phase, and we expect it to develop even more ways to create engaging in-person experiences for consumers.
If you'd like to learn more about how Grocery TV can help your brand reach Hispanic consumers in stores, let's chat!
Reach out to our team