Note: This article contains information from 2020-2021. For updated 2022 insights, check out this new post.
It's been a whirlwind of a year for consumer packaged goods (CPG) brands across the United States. COVID-19's effects have depended on where their products are sold, their preparedness for the shift to e-commerce, and the fluctuating increases in demand over the last several months. While some brands needed to increase their advertising spend to stay top of mind and retain customer loyalty, others paused or reduced their efforts to balance the mass panic buying from consumers at the start of the pandemic.
We know there isn't a one-size-fits-all solution when it comes to a brand's marketing strategy. Here are a few factors to consider when budget planning, especially during COVID-19:
Target consumer
Have different shoppers started purchasing your product during the pandemic? Have the demographics of your pre-pandemic consumer changed?
Behavior
Are your shoppers mostly visiting stores in person or are they shopping both in-store and online? Are they making less frequent trips with greater basket sizes?
Preferences
Have their product preferences changed during the pandemic? Are certain products performing better than others?
In this article, we'll take a look at the way COVID-19 impacted marketing spend in 2o20 and list a few trends and channels that advertisers kept in mind for their 2021 marketing budget.
CPG Marketing Spend in 2020: A Recap
At the start of the pandemic, companies started cutting their marketing budgets, tossing creative with potentially tone-deaf content, and putting venue-based campaigns on hold due to the stay-at-home orders across the country.
Coca Cola completely paused their advertising spend back in April but have since made a comeback with their multi-channel Open Like Never Before campaign. L'Oréal similarly reduced their marketing spend initially but eased back into product promotion as the year went on. It's important to keep in mind that some brands- those that sold toilet paper, hand sanitizer, soap, and nonperishable food for example- decided to cut back on certain initiatives because of the overwhelming demand and resulting out-of-stock issues.
Although these problems have steadily improved, it serves as a reminder to keep track of which products are performing higher or lower than others and plan campaigns around consumer data.
"To reap the greatest ROAS in this unique environment, marketers should look to leverage real-time deterministic purchase data — consumer data that is known to be true — recorded since the beginning of the pandemic and frequently update that data (weekly at least) to efficiently optimize the way they reach new, lapsed and at-risk consumers." —Nishat Mehta, President at IRI Media Center of Excellence.
Companies like Unilever kept their budget fairly stable with a slight year-on-year increase. Proctor & Gamble actually increased its marketing spend by about 2% in the first quarter of 2020, and they plan to continue their campaigns to remind consumers about product benefits during COVID-19.
According to Harvard Business Review, "increases in marketing spending during a recession have boosted financial performance throughout the year following the recession." In a time when customer loyalty has faltered, brands should keep communicating their story to consumers and aim to protect their market share.
CPG digital ad spending in the US was recently set to increase by 5.2% (which translates to $19.40 billion) this year. Due to the increased web traffic and sales on e-commerce platforms, brands are investing more in digital advertising and retail media. Digital videos and mobile ads have become especially popular and are being used on social networks like Instagram and video platforms like YouTube.
Let's dive deeper into 2021 marketing trends.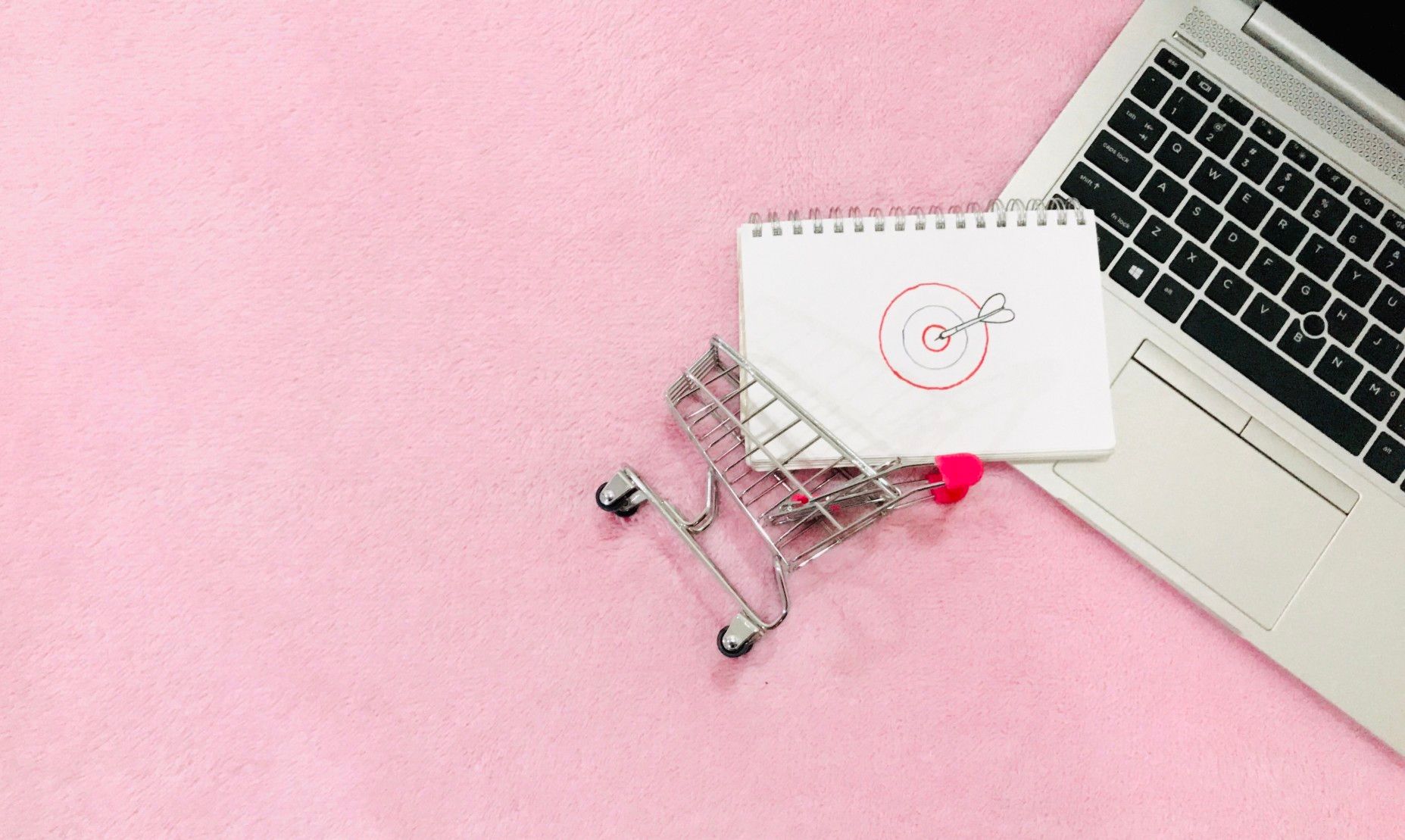 Marketing trends and influential channels in 2021
In order to reach shoppers in meaningful ways along the consumer journey, marketers will need to establish multiple touchpoints. While a lot of marketing channels may have come to a halt during the pandemic, Brand Managers still have ample opportunities to get their products in front of shoppers online, through CTV, and in-person with place-based digital out-of-home screens among other channels.
Here were a few areas that continued to see investment from CPG marketers in 2021.
Omnichannel campaigns
These days, consumers are constantly shifting between devices, media channels, social platforms, apps, and physical locations. By taking an omnichannel approach in your marketing campaigns, you not only create a seamless shopping experience across multiple touchpoints but also encourage positive brand associations.
Omnichannel marketing allows you to provide your customers with what they need at the right moment on their customer journey, which lets people know that you're focused on meeting their personal interests.
Brand-safe media
A lot of brands decided to stop advertising on Facebook due to the platform's handling of hate speech and misinformation. This brought up the subject of transparency and being able to have control over where your ad is being placed.
We believe this will continue to be a relevant concern for CPG brands because the risk of causing damage to your name due to an unfavorably placed ad is too high. Social platforms such as Instagram and Pinterest have been gaining traction recently since they offer safer ad space online.
Instagram holds an additional benefit— it lets brands set up e-commerce shopping directly on your posts. This is huge, especially since some physical retail spaces are still limited during the pandemic and CPG brands have started to explore direct-to-consumer (DTC) methods.
Our Grocery TV network also offers brands an opportunity to broadcast their messages in a trusted environment. There's no need for ad blockers at the checkout aisle, and we review each campaign before it runs on our displays to avoid any inappropriate content.
Subscription services
Many CPG brands still rely on retail partners for the majority of their distribution. However, the pandemic not only caused numerous store closures but also introduced a greater need for personalized targeting. A beneficial solution is to start offering a subscription service.
Subscription-based brands have grown a staggering 300% over the past 7 years. DollarShaveClub was one of the first companies to give mass-market appeal to this model by delivering monthly packages of grooming products right to a customer's doorstep.
You may not need to start a subscription service from scratch— there's room to establish partnerships with fellow CPG brands or companies outside the industry that align with your brand's goals. Two other approaches are to work with e-commerce providers like Amazon which offer subscription functionality, or with retailers who offer online grocery pickup to do an "add-in" campaign or a coupon drop.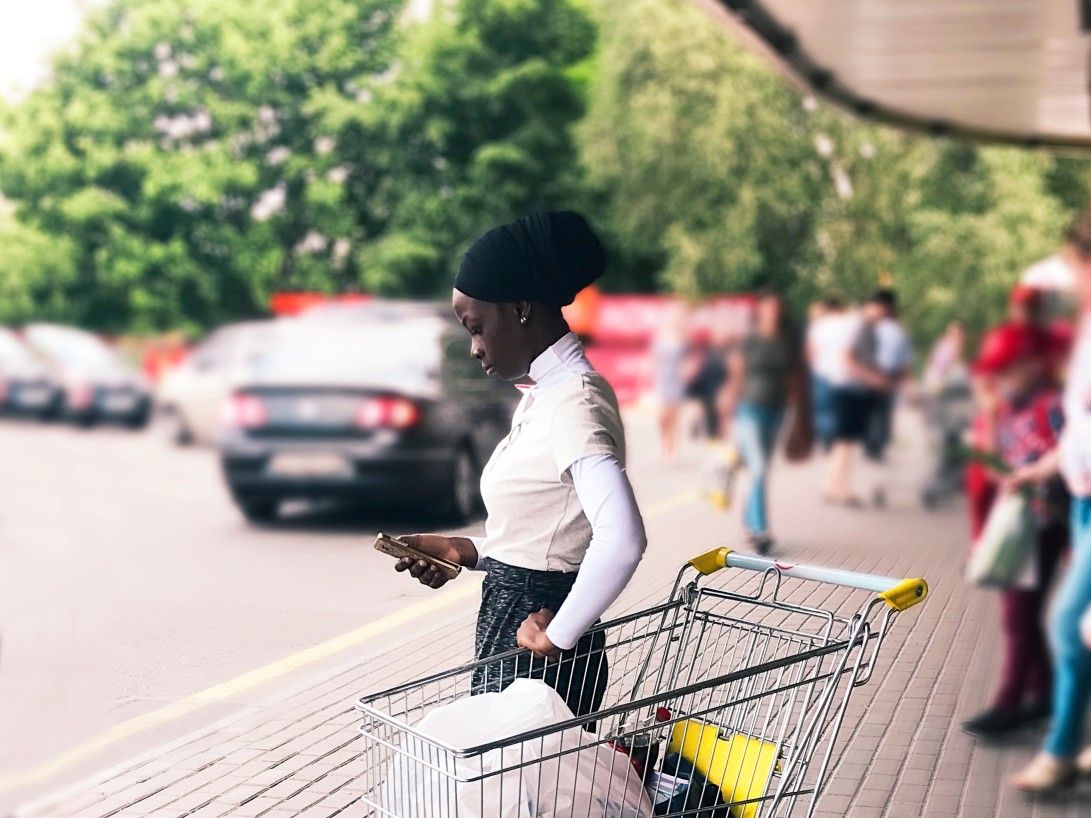 Mobile marketing
Mobile marketing was on the rise in 2021 and it will most likely continue to be utilized in 2022 and beyond as consumers are spending more time on their phones— which currently averages at 4 hours a day.
There are a few ways you can approach mobile marketing such as through Google mobile searches, Instagram's feed, in-app ads on a specific mobile app, or (if applicable) your brand's personal app. There's an opportunity to execute highly targeted campaigns at the right moment to spur a purchase or raise brand awareness while potential shoppers are scrolling on their phones in-store, outdoors, or in the home.
We should keep in mind that COVID-19 has changed the way consumers learn about and shop for products using their phones. This has lead brands to increase their presence on platforms like Pinterest, Amazon, and digital coupon networks to name a few.
Purpose-driven messaging
COVID-19 has made audiences everywhere pay close attention to how brands respond during a crisis and whether their messaging is compassionate and empathetic to the community's hardships.
CPG brands should consider this when constructing messages that promote their products, commenting on current events, and in their direct communication with consumers. By fortifying your brand's values, you will be better prepared to withstand future economic downturns and shifts in buying habits.
Sustainability and eco-friendly products have been a key area affecting marketing strategies. According to Nielson, 3 out of 4 consumers are willing to change their purchasing habits to improve the environment, and U.S. shoppers are were projected to spend $150 billion on sustainable CPG products by 2021. Sharing your brand's stance and progress around sustainability will continue to be an impactful way to improve your relationship with customers.
User-generated content
User-generated content such as videos, how-to's, photos, and testimonials made by customers themselves is an authentic form of digital word-of-mouth marketing. Amid the pandemic's social distancing guidelines and lockdown orders, it became increasingly important for brands to connect with customers and put their personal experiences at the forefront. It's an effective way to be more authentic and accessible to your audience.
This content can be shared on social channels as seen with Doritos' #CrashFromHome campaign or even through digital out-of-home displays that engage audiences in specific locations.
Pinterest is also a form of user-generated content that lets brands become a part of their audience's personal planning and idea brainstorming. By creating pins that delve into your products, you invite consumers to save your posts to their boards and get inspired to make a purchase.
Artificial intelligence
Machine learning and AI have ramped up in recent years as brands use this technology to have personalized engagements with customers through chatbots, understand their behaviors online, tailor their shopping experience, and even serve targeted ads based on their demographics.
At Grocery TV we use machine vision on our platform to track the engagement, impressions, and reach of every campaign as well as out-of-stock and planogram compliance for CPG brands like Mars Wrigley.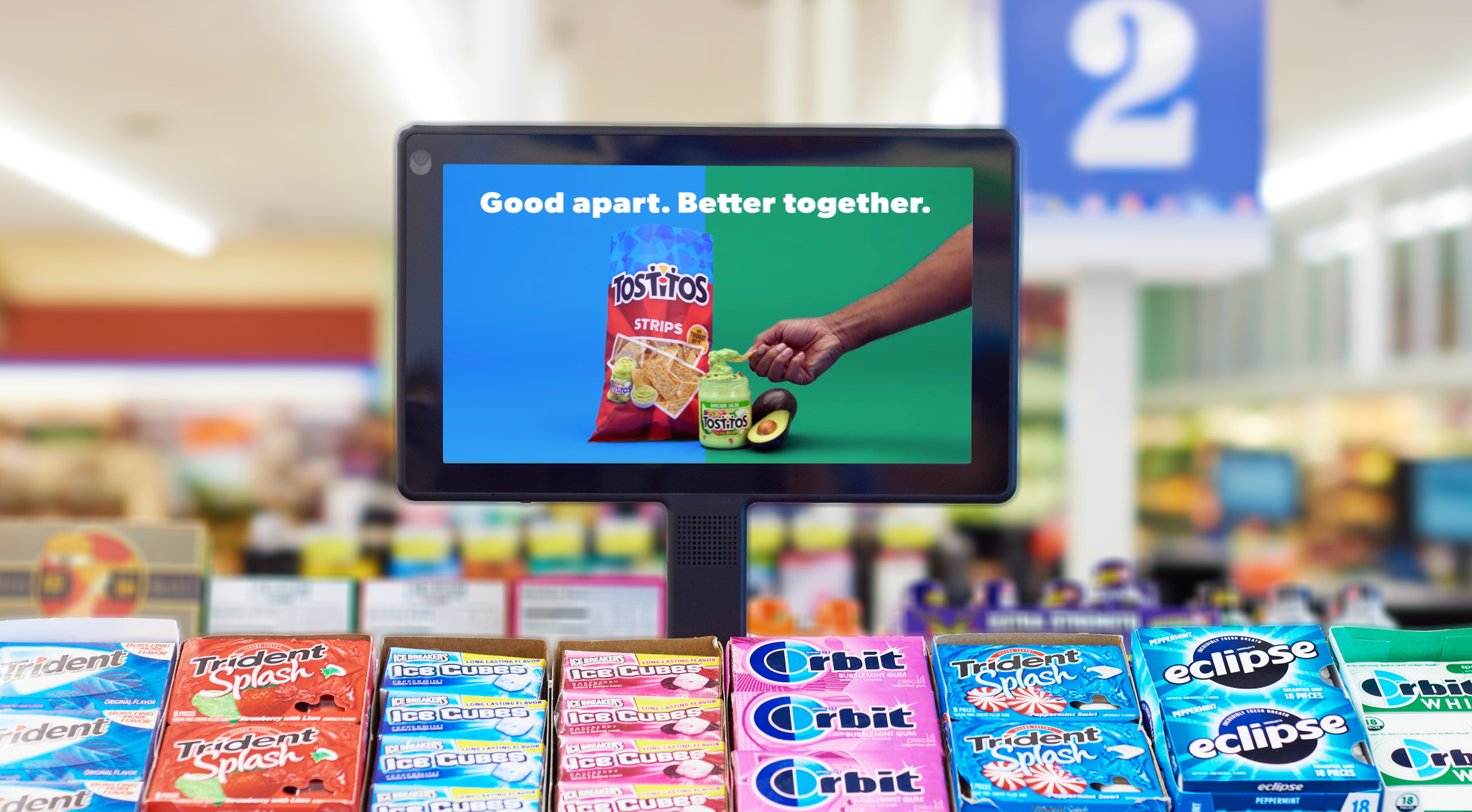 E-commerce and retail media
CPG marketers made fast transitions into e-commerce in 2020, and they spent on retail media in particular. By developing partnerships with retailers like Walmart and Kroger, they got closer to the point of purchase and target the right audience segments through their websites or apps.
Although Grocery TV isn't a "traditional" form of retail media (online advertising), we do provide advertisers with in-store marketing at the point of purchase— which can complement their online campaigns for an even greater effect.
Closing thoughts
Keeping up with your customer's behaviors and needs is going to be crucial as we continue to navigate the effects of COVID-19 and new variants. We suggest staying customer-focused and data-driven while also considering what trends will be permanent vs temporary.
As a reminder, check out our new post about CPG advertising trends in 2022 for the latest information.
Thinking of adding a digital out-of-home campaign to your 2022 marketing mix? Feel free to skim our media kit and reach out! We'd be happy to talk to you about our Grocery TV network.
What Can We DOOH For You?